Hello lovelies,
I had to share this with yall, I wanted to share from the beginning that I saw this post and purchased the items but this was my first time purchasing from this website and wasn't sure if it was legit or true to it's word. However, I have gotten my items that I've purchased and I absolutely recommend this website for all you makeup lovers.
I recently saw Leinababy from Youtube post on her Twitter about this company that sells discount MAC cosmetics which is called
BeFlurt.com
. I was too excited so I hurried up and googled it and saw that they had MAC cosmetics on sale at terrific discount prices. Now I know that a lot of people saw these discounts and being the YT guru is famous, I know for the prices the items would go pretty fast. Well I went ahead and took the risk and ordered. I ordered another Girl About Town l/s, Full Fuchsia l/s and Shadowy Lady e/s. I received it today and being that the order was made Wednesday of last week. I still think it's very fast shipping. Well lovelies, everything is legit and authentic MAC products..... yes yes yes.....Now if your looking for discounted MAC items please visit BeFlurt.com now, I urge you to go now because they are having a terrific discount sale. I purchased my lipsticks at $9.99/ea. and eyeshadow at $12.50 I believe. They have MAC pigments and lipgloss also. I know in the future I will be ordering from them, when they have new and other stuff in stock. Leinababy also mention a code on Twitter which gives you 15% off your order with promotion code "leinababy" with purchase of $30 and over, valid dates: 4/15/10 - 5/15/10. [[Thanks for the code Leina]].
So run on over to
BeFlurt.com
and get your shopping on. By the way here are some other promotion codes that may help in your promotions:
*10% off $30 purchase : Promo code APR30
*15% off $60 purchase: Promo code APR60
*20% off $100 purchase: Promo code APR100
*
All codes are valid until April 30, 2010
Here are swatches and pictures of the mini haul from
BeFlurt.com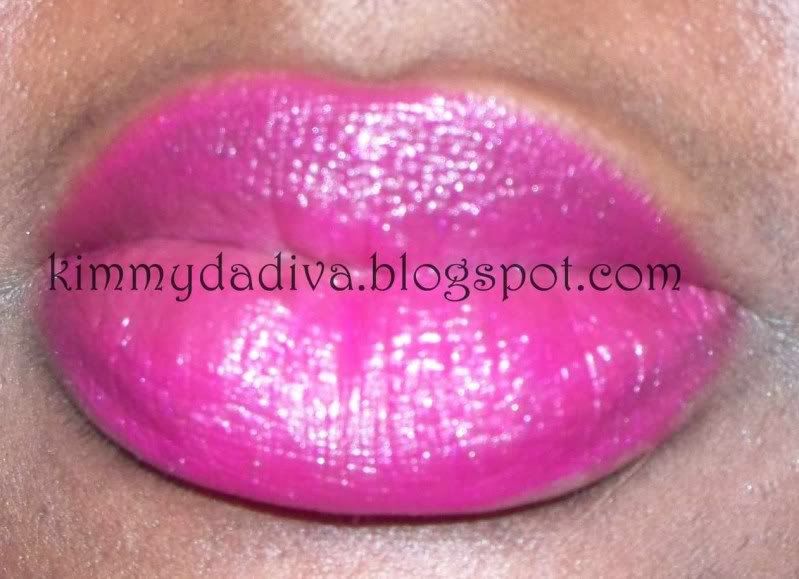 MAC Full Fuchsia l/s
I know both Girl About Town and Full Fuchsia looks similar. I think they are, they are both Amplified cream texture but as always each will have a slight difference. Full Fuchsia (PRO) is more red pink and Girl About Town has a blue undertone. On my lips they both look similar, so as you can see I'm loving this lipstick color. I sure will be wearing this color out a lot.
Be Fabulous!!