Hello lovelies,
I have been away from my blog for a while, so my new camera battery died, and being that I'm such a dork, I didn't realize it needed special charger for this specific battery, well it's a non-rechargeable battery but I was suppose to purchase a dock so has to have it recharged and ready to upload my pictures. Well I ended up purchasing a rechargeable battery and charger set because that dock kit is way too pricey. Well here are some looks I did last week , that I seriously don't remember some of the products I used [[it sucks, well I suck :( ]].
This look, I think was done using my 26 palette: gold color & brown color along with blue which I can't remember what I used.
Pictures taken after a 11am-10pm day, so yes my face looks like it was soaked in oil!!





******************************************




This look was done using a pigment I received from a lovely blogger: Vixxan.
MAC Deep Blue Green
pigment is awesome. I believed I also used my 40 wet e/s palette purple color and other colors from various quad/palette.... etc etc.
Anyways
MAC Deep Blue Green
over a black base is total
beauty
. I am so loving MAC pigments now, they look beautiful over black bases. I used NYX Jumbo pencil: Black Bean which creases like crazy on me unless I use UDPP as a primer but for this look I used MAC Painterly paintpot as a primer and it started creasing after 25 mins (this was also a test, but MAC PP failed as primer).
I hope you enjoyed my looks. I apologize for blurred & horrible lighting pictures, I'm still trying to get the best settings for this camera in different lighting.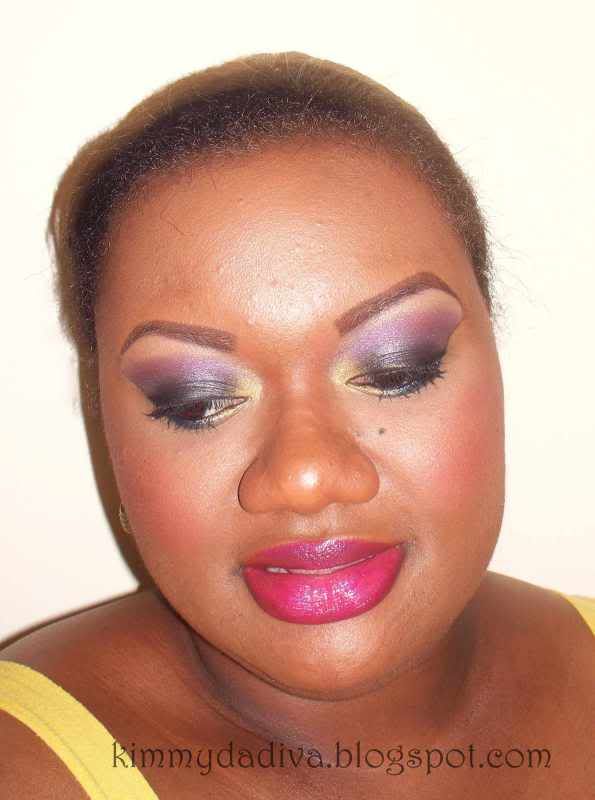 Be fabulous!!