Hello lovelies,
No it's not a food post...
hahahahaha
but a
FOTD
with a bold spring color and simple eye makeup. I have been seeing lots of orange lip colors being the center of a makeup look for this season, so I wanted to experiment with what I have in my collection before I actually go invest in some MAC orange/coral lipsticks. So this is what I came up with. This look can be worn to a movie night, a shopping date or even a night out with a mono color outfit. Let's get to it, hope you enjoy.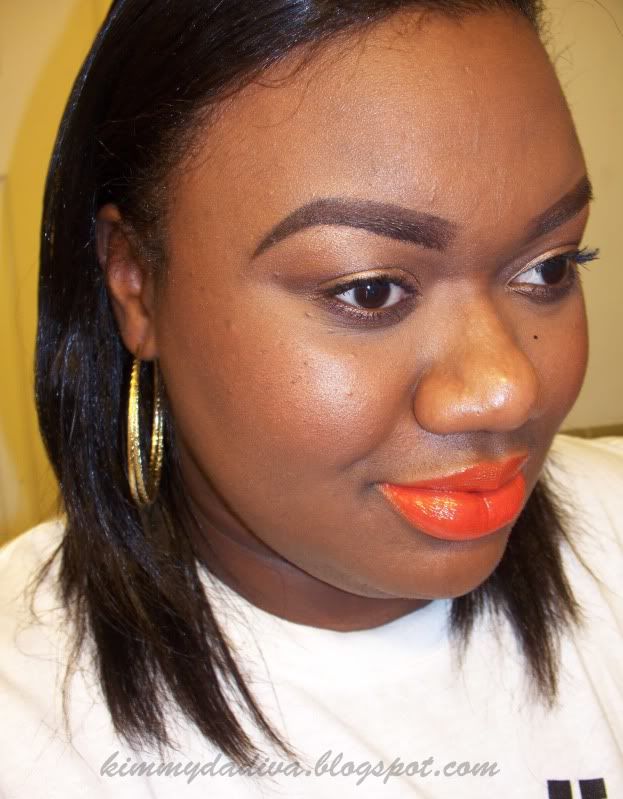 that NYX eyeshadow is the bizninz as blush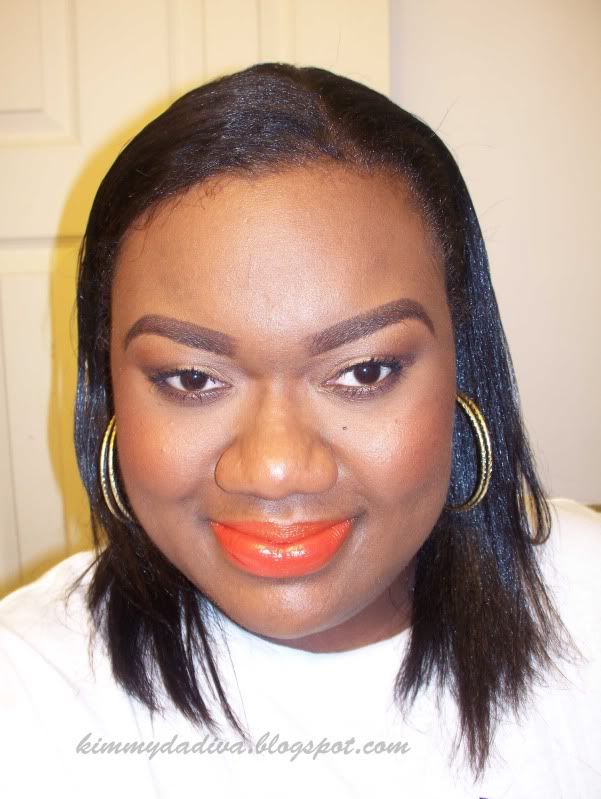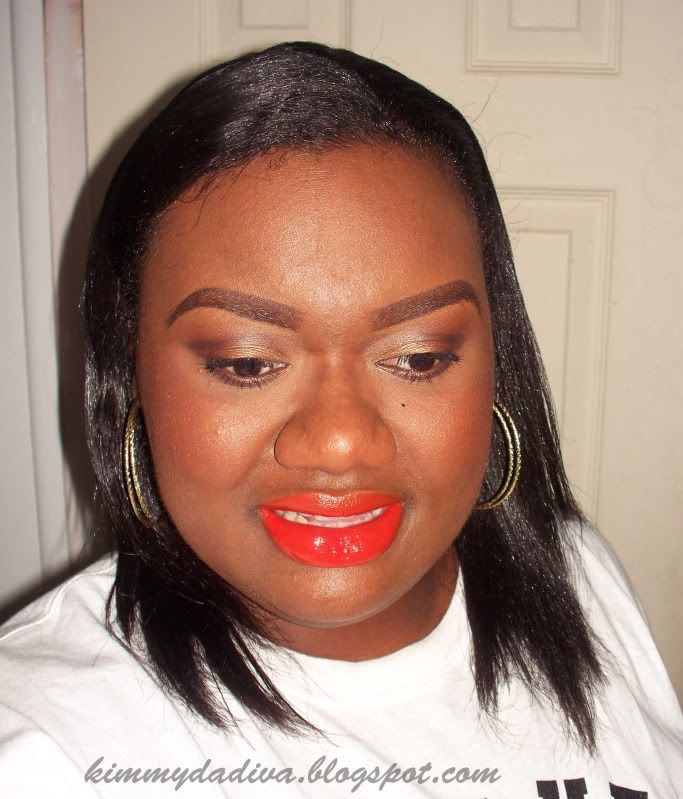 look at that lip color: Amazingly beautiful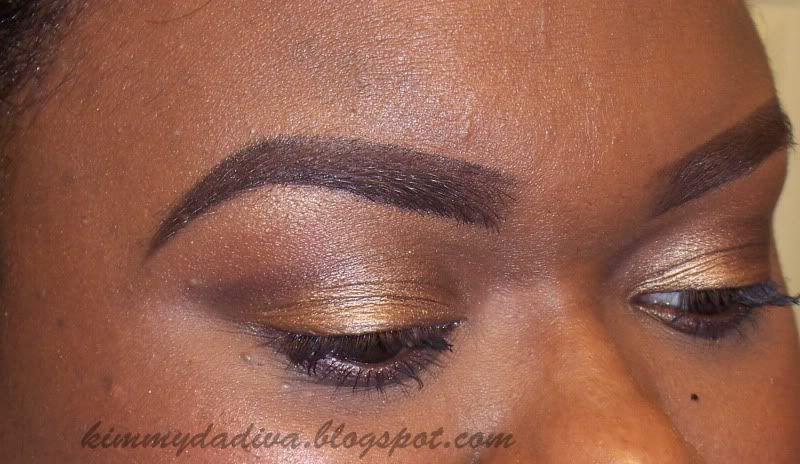 didn't add lashes but you can if you choose to recreate
Products used:
FACE
L'Oreal perfecting primer
Black Opal stick f/d: Beautiful Bronze
MAC studio finish concealer: NW45 (under eye)
Maybelline Superstay f/d: Cocoa mixed w/ Revlon PhotoReady: Cappuccino
N.Y.C. Translucent powder
NYX e/s: Africa (blush)
MAC MSF: Stereo Rose (blush)
EYES
ELF eye primer
Jordana eye primer
NYX Jumbo pencil: French Fries
Urban Decay Bk of Shadows 3 e/s: Smog (lid), Rockstar (crease)
MAC e/s: Rule (browbone)
MAC e/s: Sketch (bottom lashline)
Wet n Wild bronzer: Tahitian Tan (highlight)
Sally's Girl e/s: Chocolate (2nd highlight)
Wet n Wild coloricon eyeliner pencil: bronze color (lid & waterline)
Wet n Wild Megachrome eyeliner pencil: Antique Amethyst (outer lid)
Covergirl Lashblast mascara
Maybelline One on One mascara
LIPS
Random 66 lip palette: orange color H1
OCC lip tar: Beta
NYX round l/g: Apricot ♥
Now let me break it down to you: if you don't have NYX eyeshadow in Africa, you need it especially my chocolate skin ladies. It's amazingly gorgeous on our dark skin tone, just gives that sun-kissed glow. Nevertheless if you are experimenting with orange lip-colors but don't want to splurge on a brand name lipstick some alternatives to try are the Ebay random lip palettes or Wet n Wild and Milani have a few lip colors in that color range for less than $6. Not a fan of lipsticks, some recommended cheaper alternatives would be in the NYX brand.
Beauties I would love to get some orange lipcolors recommendation from you, so far I have added to my "to buy list": MAC So Chaud and Morange, any other recommendations?
Be Fabulous & smart !