Hello lovelies,
I don't know about yall, but I love a bold red lip color. I think red lips don't have any specific time, occasion or rule in wearing. I wear a bold red lip with dramatic eyes, colorful eyes, simple or neutral eyes. A lot of people are afraid of red lips but I personally think red lips fit everyone one. All you have to do is keep trying to find that right red shade, with simple mix and blend as in any eyeshadow application. With this lip color look, I used about 3 different red lipsticks, that's the most I remembered, one was a matte Revlon lipstick, a WnW satin lipstick and a red gloss lip product. I did a lot of blotting and reapplying to get the right consistency and color I was looking for.
Play with your lipsticks and I dare ya, you will find something you love!
With my red lipstick look, I did a extreme winged liner effect. I used my WnW cream liner in black which I am loving now. That liner doesn't budge and last extremely long on the eyes.
Here are photos of my different takes on lip colors to this extreme winged liner look: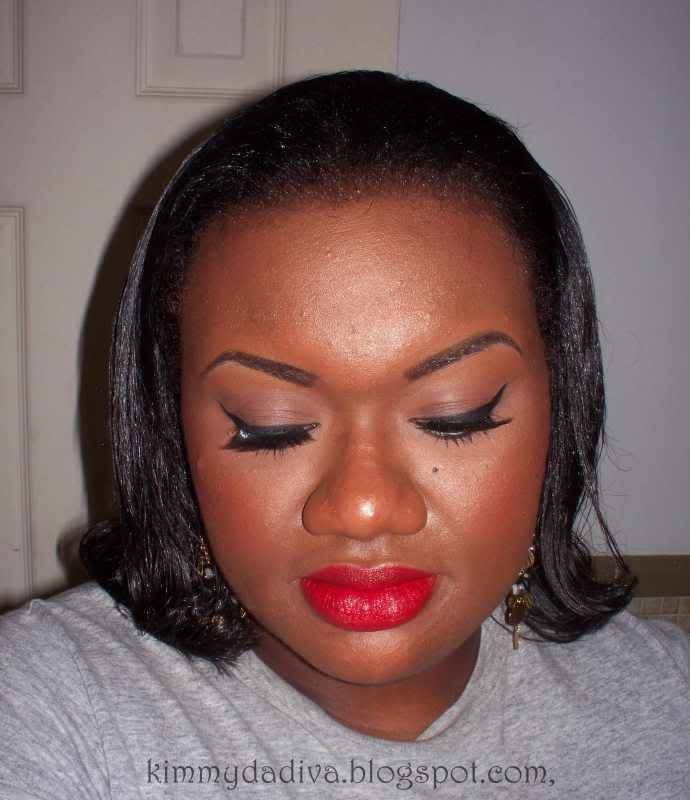 Top picture is from the Kodak camera & all bottom from the Olympus see the difference with both camera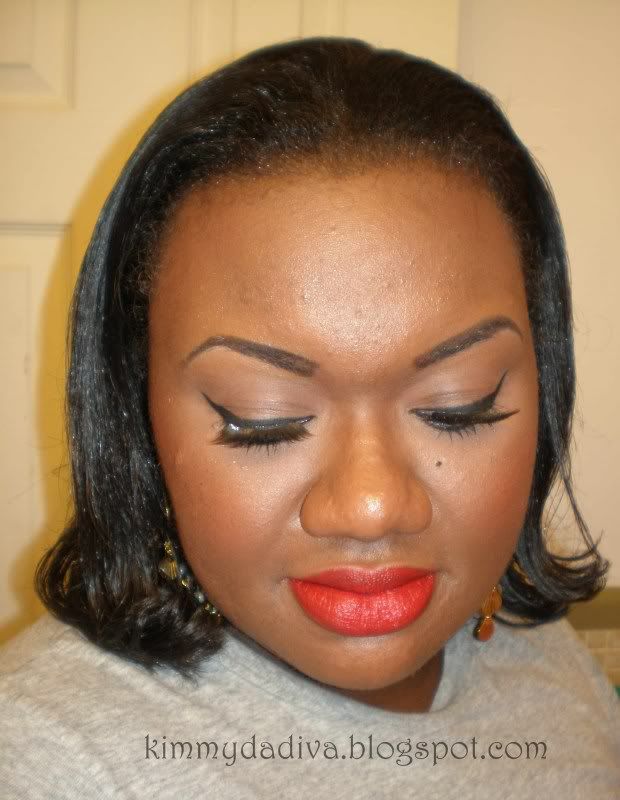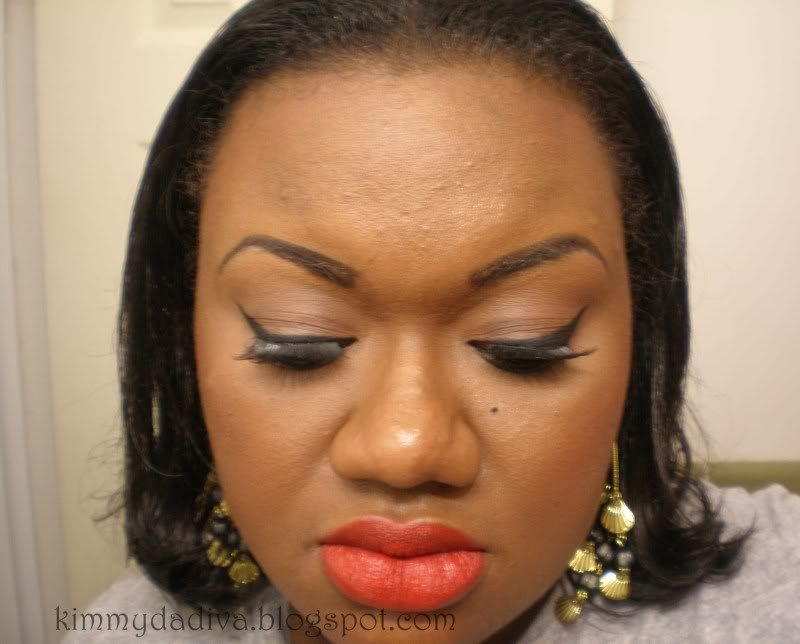 I decided to try purple lips as MAC doesn't have the infamous Violetta in stock that I've been wanting for the longest. So my take to get the purple lips was:
first moisturize my lips with my lip balm
then applied WnW cream eyeliner: purple color (yes yes!!!)

then from the 66 lip palette apply deep satin purple color on top and blend.