Hello lovelies,
I haven't used my ELF Eye Encyclopedia in a while now, so I grabbed for it today and came up with this smokey Tiger eye look. I wasn't going for a tiger eye look but after I completed it I was like "this looks so much like a tiger eye"!!
Btw, if you want to purchse ELF products minus the high price shipping fees, check your local Target s they are now carrying ELF products both original and studio line.
The Eye Encyclopedia was basically a release from last year Holiday introduction of ELF in Target. But I know they are alternative in the ELF original eyeshadows to create this look or maybe their are colors in your stash to alternate.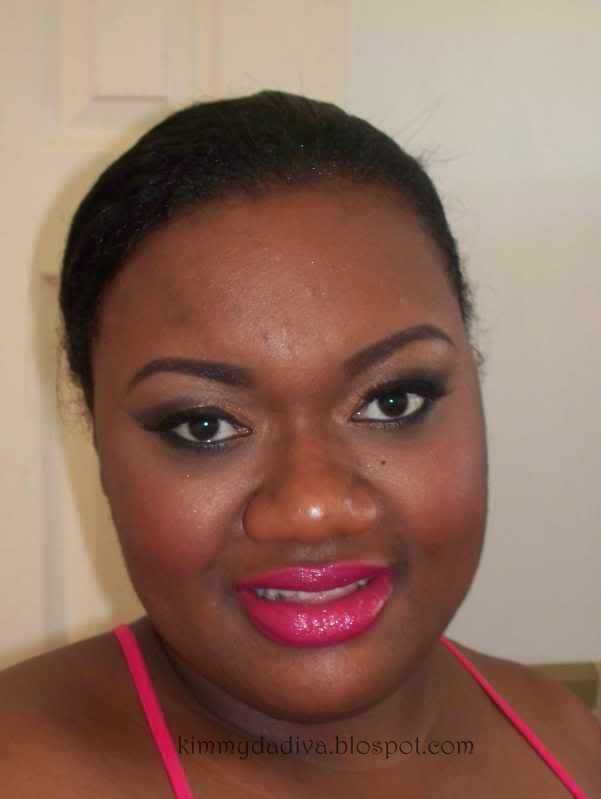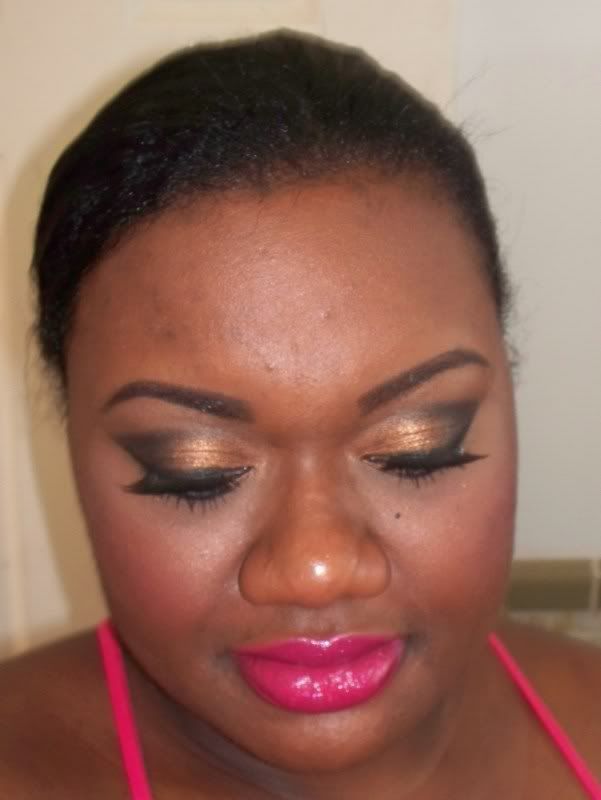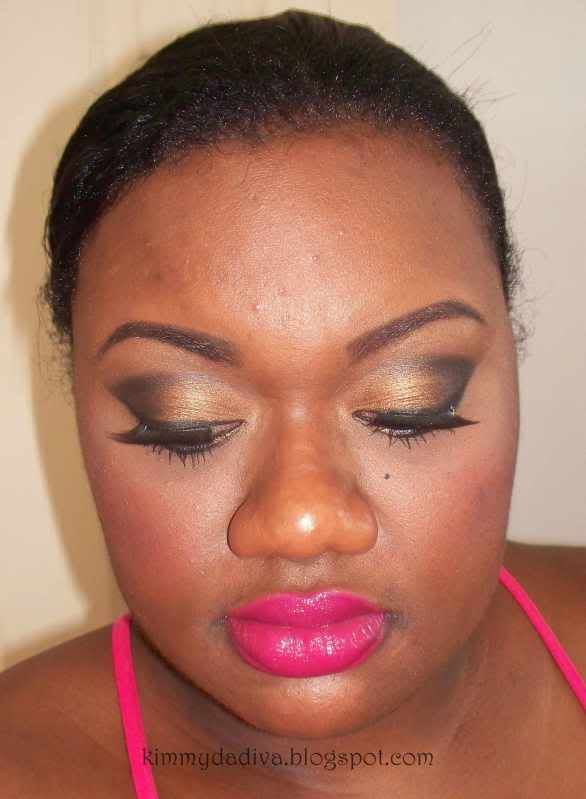 Products Used:
FACE
Revlon Colorstay: Cappuccino
Black Radiance powder: Mahogany
L'Oreal True Match concealer : N7-8 (
under eye concealer
)
WnW blushes: Heather Silk & Pearlescent Pink
WnW bronzer: Acapulco Glow (
highlight
)
EYES
MAC p/p: Painterly
NYX Gold Jumbo pencil (
inner half
) & WnW Graphite pencil (
outer half
)
ELF Eye Enclopedia: Golden brown (
inner 1/3
), dark silver black (
2/3 lids
), black (
outer v & crease
)
both cream shadows (
highlight
)
Sally's Girl e/s: Chocolate (
blending color)
Rimmel Sexy Curves mascara
Ebay lashes
Rimmel soft kohl eyeliner
Physician Formula cream liner: black (
from the Green eye liners
)
LIPS:
MAC Full Fuchsia l/s
Rimmel Kiss Off: Paint The Town
Be Fabulous!!