Picture heavy
Hello lovelies,
I have been collecting more makeup over the past 2 months. I try to catch every BOGO drugstore sale or even search for website with discounts on products, my major go to is always Ebay. Shopping on Ebay you have to just be cautious and always check seller's reviews. So I purchased a couple MAC authentic items from Ebay. Yes there are authentic MAC items sold on Ebay, but you have got to be cautious as I have mentioned before. I got MAC blush in Raizin (been wanting it for like forever) & MAC Embark e/s. Also from Ebay: I got Milani e/s in Classic Beige which is a dupe for MAC Ricepaper that I purchased at a freestanding MAC store along with some lippies.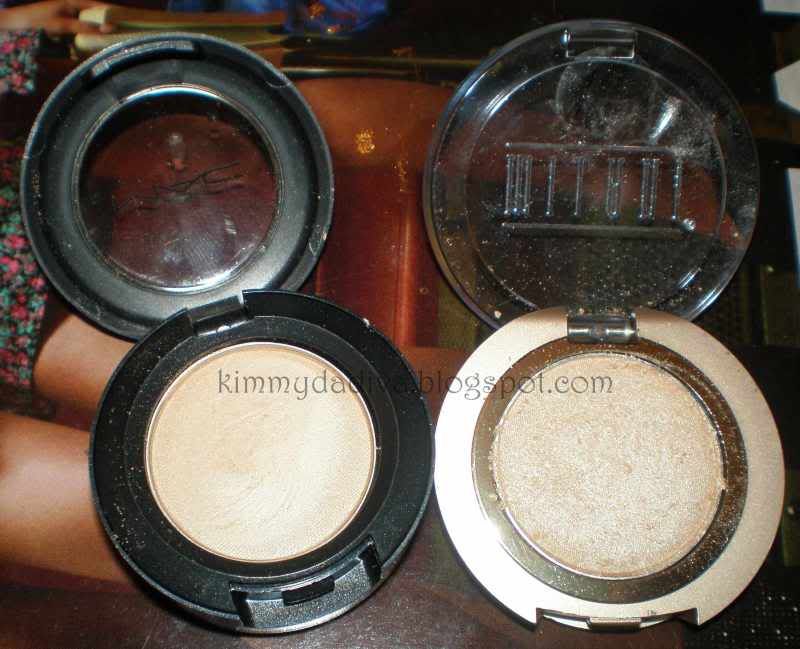 L-R
:
MAC Ricepaper & Milani Classic Beige
Dupe found!!!
MAC Embark e/s
Purchase Ben Nye Grand Lumiere palette-- love it!! (
swatches coming soon
)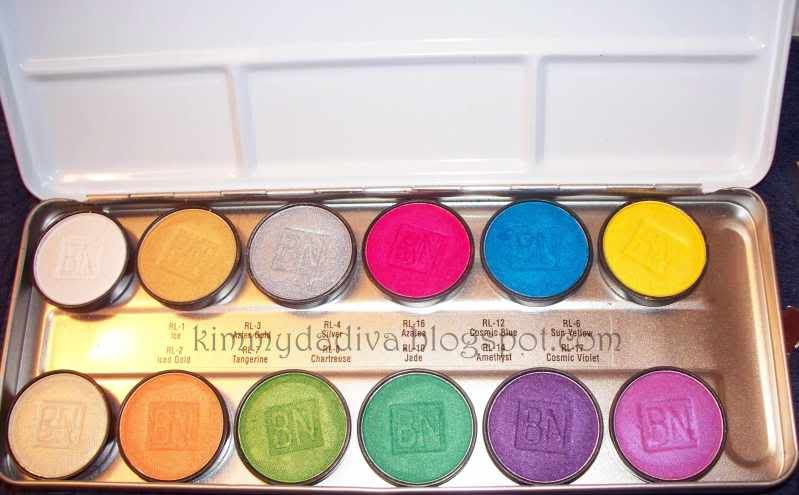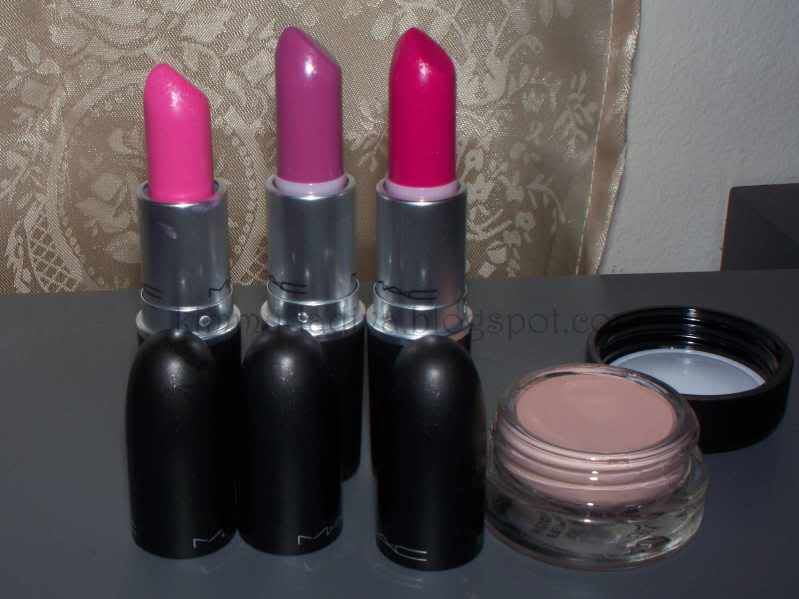 L-R

: MAC l/s: Pink Nouveau, Up The Amp & Girl About Town & MAC Painterly Paint pot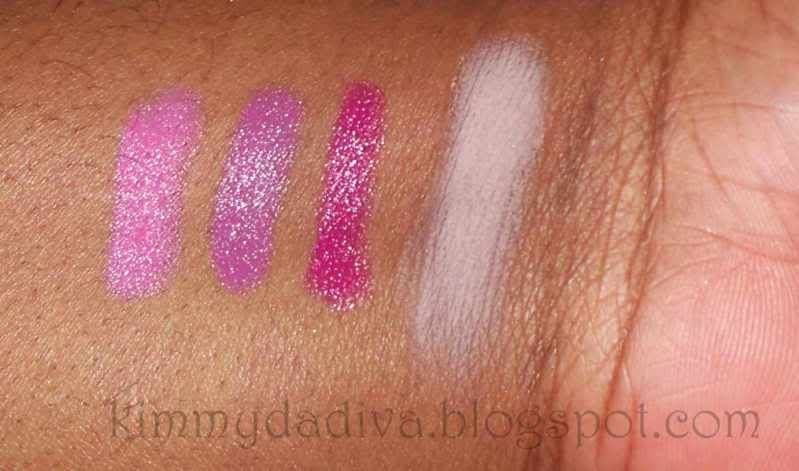 (Swatch same order
)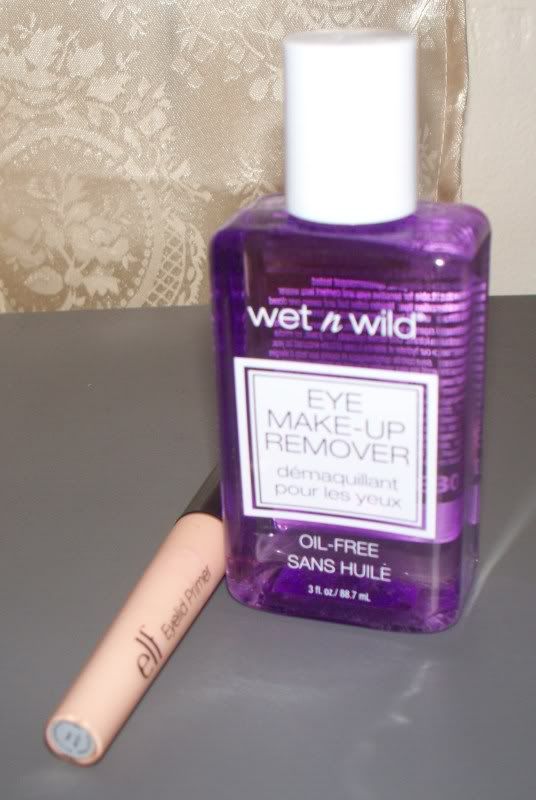 ELF eyelid primer & WnW makeup remover
(
a cheap item but works awesome
)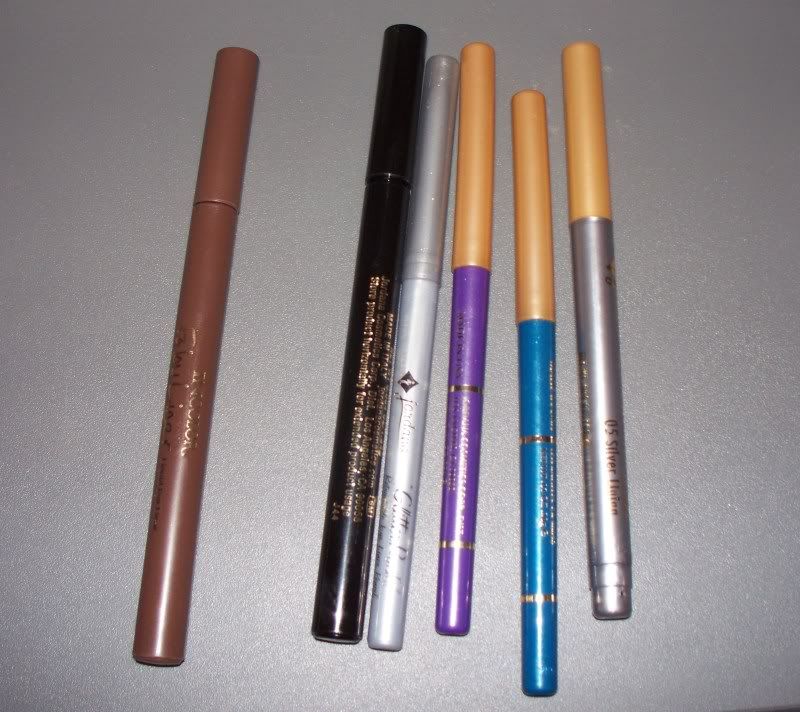 Jordana Fabuliners & Retractable eyeliners
So I didn't like the Wet N Wild Mega-Last l/s when they were just released, however seeing some fellow bloggers post about them I decided to give a second try and of course I love them.

L-R: Jordana l/s: Taupe & Lavender Lady
... WnW l/s: 907C, 910D, 909D, 905D, 911D & 913C
Top
: WnW l/s: 907C (
Mauve Outta
), 910D (
Red Velvet
), 909D (
Cora-lina
), 905D (
Smokin Hot Pink
), 911D (
Spotlight Red
) & 913C (
Sand Storm
)
Bottom:
Jordana matte l/s: Taupe & Lavender Lady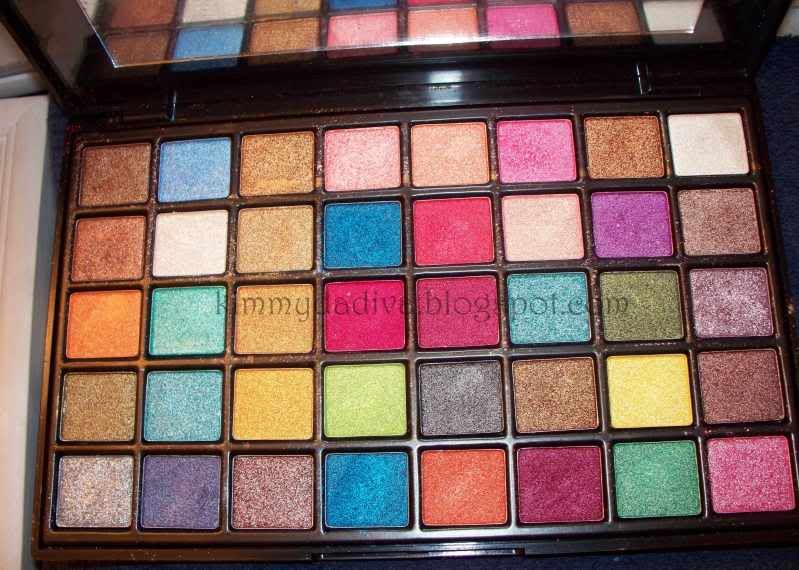 Qianyu 40 Shimmer e/s palette (
same as Miss Rose 40 palette
)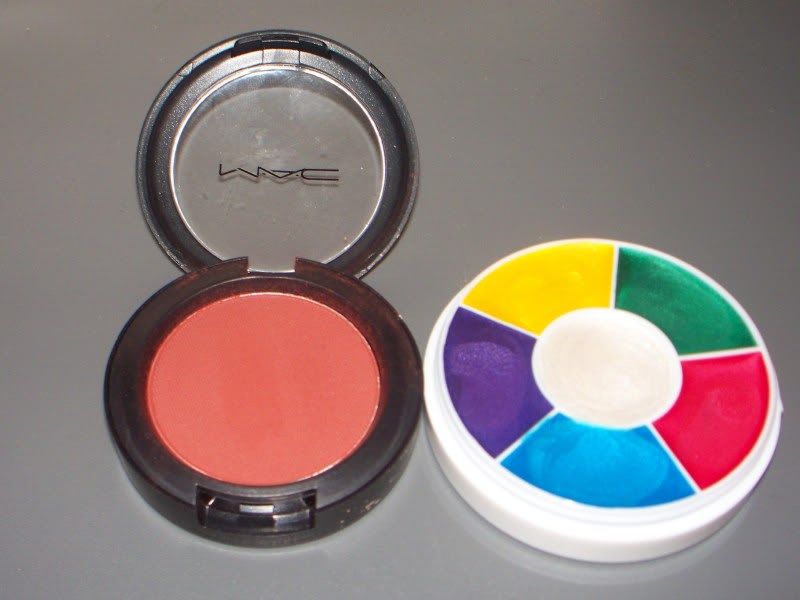 MAC Raizin blush & Ben Nye Lumiere cream wheel
Also I purchased pump container in set of 2 for my Revlon Colorstay f/d, I realize I apply f/d heavily when I release it on a mixing tray, with it being in a pump container it's so much better and I don't waste my product. I got 2 extra ELF studio powder brushes.



Now note this wasn't all purchased at once, I purchased all these things over time during the last 2-3 mths.
Single e/s, MAC blush, 40 palette - all from Ebay
WnW lippies & makeup remover- BOGO from Kmart
Jordana eye products- Walgreens
Ben Nye palette and wheel - EI.edu
ELF primer & studio brushes- Makeupmasala.com
Jordana l/s- Dollar store
Until next .......
Be fabulous!!