Hello lovelies,
I hope all is well with everyone. I have the most corny titles for my FOTD's... :]
This look I did past couple days ago, and have been lazy to post. It's basically the use of fall colors, I haven't been playing with my tone down colors lately so I decided to pull them out for this look.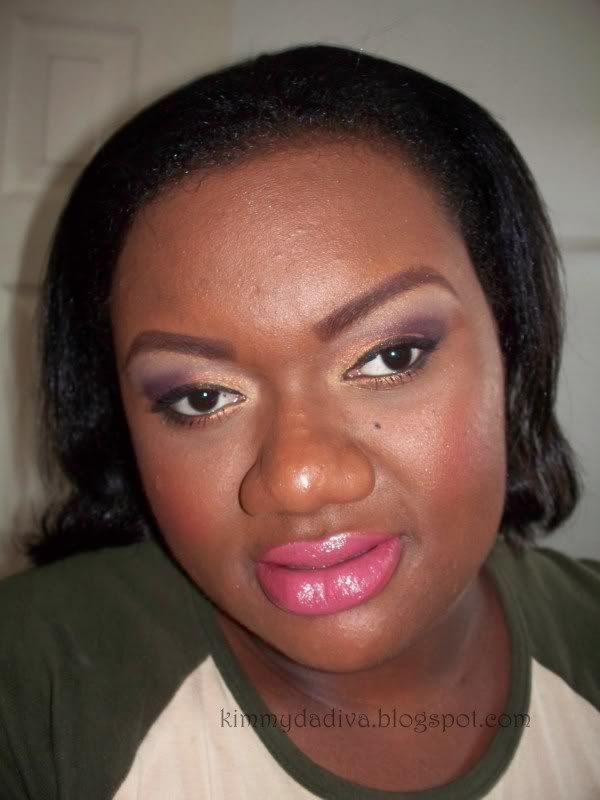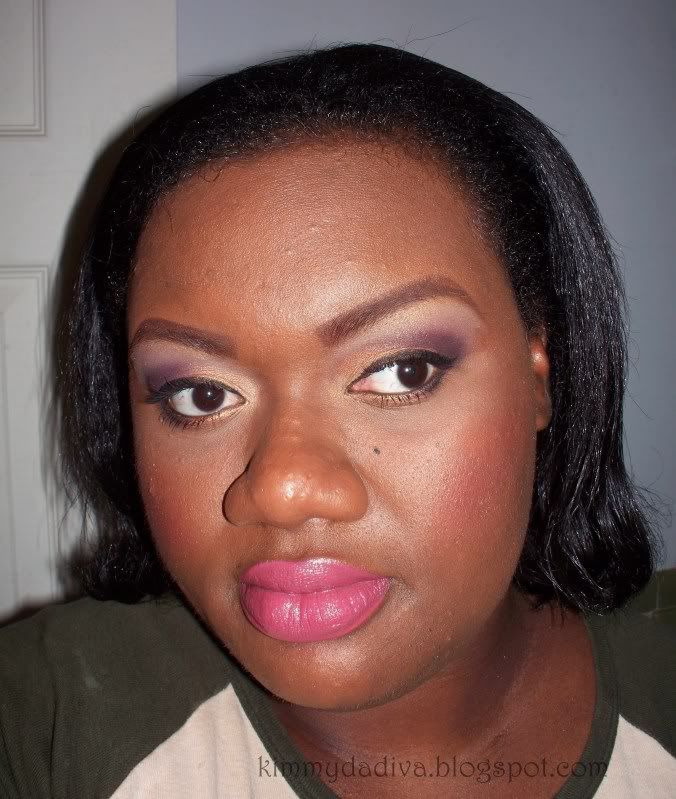 Products used:
FACE
Revlon Colorstay: Cappuccino
Ben Nye Luzury Powder: Banana Visage
L'Oreal True Match concealer
MAC blush: Intenso
EYES
MAC p/p: Painterly
(base)
Milani e/s Desert
( first 1/3)
Milani e/s Flare
(middle 1/3)
WnW Lust palette: dark purple and purple
(outer 1/3 & crease)
NYX e/s Black
(outer crease)
Milani e/s Almondine
(brow bone & highlight)
Milani e/s Classic Beige
(highlight)
WnW cream liner: black
mascara: Rimmel Sexy Curves
black eyeliner
LIPS
NYX round l/s: Doll
NYX round l/g: Natural
Also here is a new project of mines: I purchased the empty 28 pan palette on Ebay (
love Ebay, it's like a super store where everything you want is available to you
).
I had some MAC pot shadows, Milani, NYX and pressed pigment which I depoted them all and used magnet stripes and placed them in this palette. As you can see it's only a few slots left to be filled. I love palettes and find them convenient.
Check it out!!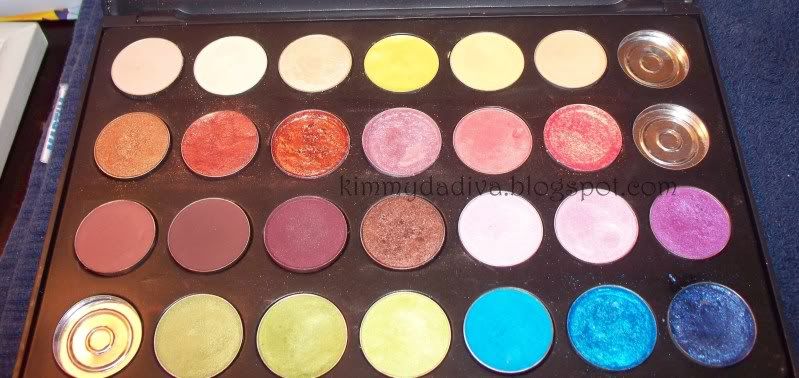 Be fabulous!!