Hello Lovelies,
Hope all is well.....Today I grace you all with a look using the Coastal Scents 252 palette, this palette is the smaller shadows of the Coastal Scents Hot Pots singles. The Coastal Scents Hot Pots are inexpensive alternatives to MAC eyeshadows and very affordable. To see what colors I would love, I decided to get the 252 Ultimate palette which which is smaller eyeshadow version in palette format of all the Hot Pots combined. I really like the shadows in this palette, they are also super pigmented and blend able with a good eye base. Here is my look using the palette.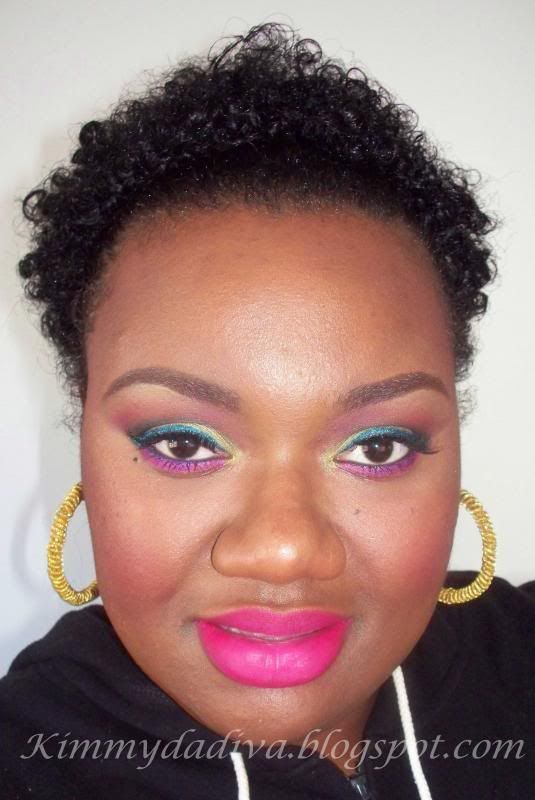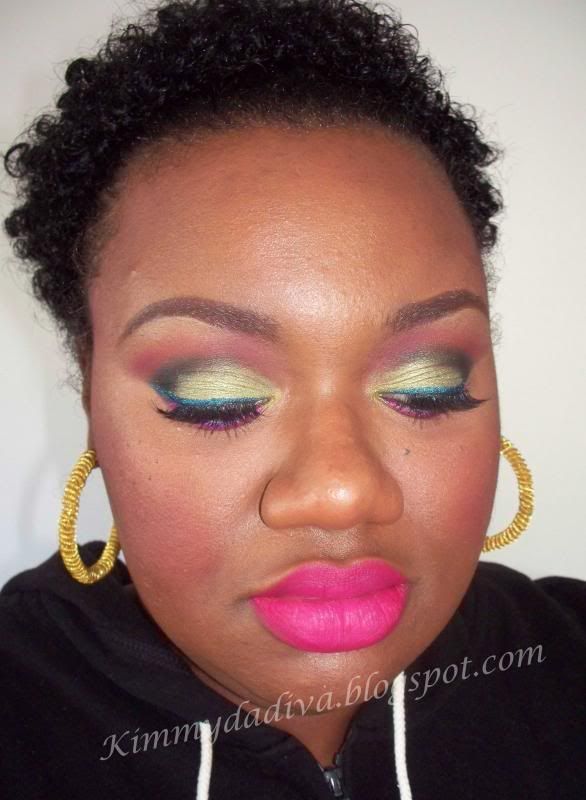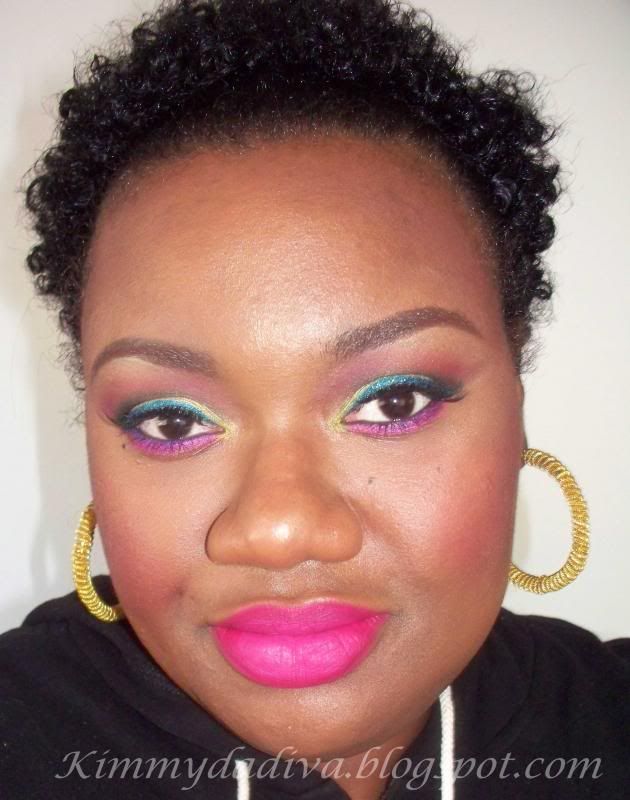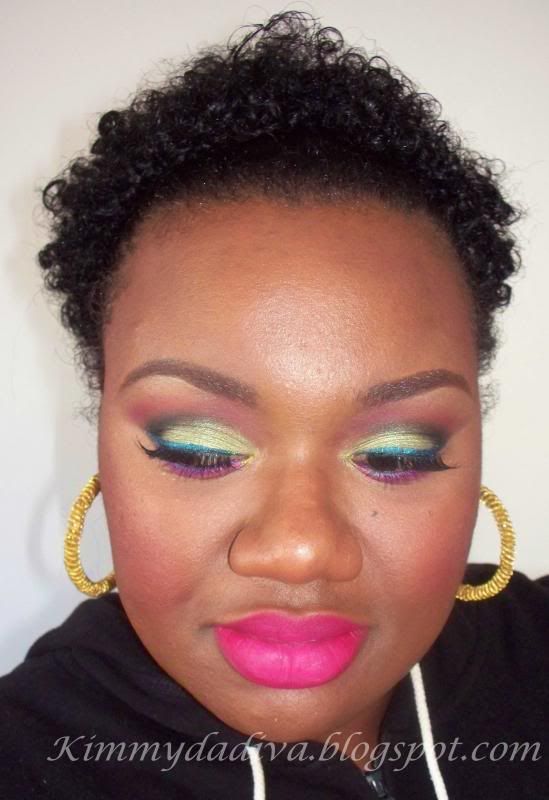 Products Used
FACE
Ruby Kisses No More Blemish f/d: Cognac
Revlon PhotoReady concealer: Deep (
under eye concealer
)
NYC Translucent powder (
set under eye concealer
)
La Femme blush: Magenta
Ruby Kisses All Over Glow: Bronze Glow (
highlight
)
Kleancolor Sugar Paint: Cocoa Icing (
contour
)
EYES
ELF primer
Maybelline Color Tattoo: Shady Shores (
lid base
)
Rimmel ScandalEyes Crayon: Witness White (
bottom lash line
)
Coastal Scents 252 Ultimate palette:
r2 c7 - Balsam (l

id

)
r1 c6 - Oktoberfest (

crease

)
r5 c4 - Love Spell (

crease

)
r6 c6 - Pompano Pink (

bottom lashline

)
r5 c5 - Dark Goldenrod (

highlight

)
r3 c5 - Sage Sensation (

tearduct

)
Wet n Wild Night Elf quad: r3 c2 - Black sparkle color (
outer crease & lid
)
Rimmel Party Girl eyeliner duo: dark blue (
waterline
)
Wet n Wild Fergie cream eyeliner: Cobalt Blue
Wet n Wild Fantasy Maker glitter eyeliner: Magical (
lid liner
)
La Charme lashes: Demi Wispy
Rimmel mascara
LIPS
MAC l/s: All Fired Up
MAC l/s: Viva Glam Nicki (
center
)
Do good, feel good and life will be great!