Hello lovelies,
I hope all is well with everyone, I just had to post during my busy schedule time, yes still planning the lil' one party :)
I had to play in my makeup in the meantime so I decided since I have been on the a lipstick love lately. I decided to share swatches of my Revlon lipstick collection. I love Revlon lipsticks and they are my second favorite drugstore lipstick brand. So I have accumulated a few from their Lustrous and Matte line during the 75% sale and on BOGO's.
Here are pictures of all the lipsticks I have swatches:
(
Note: some of these aren't applied evenly or neatly, it was just a swatch process to see the colors of each
)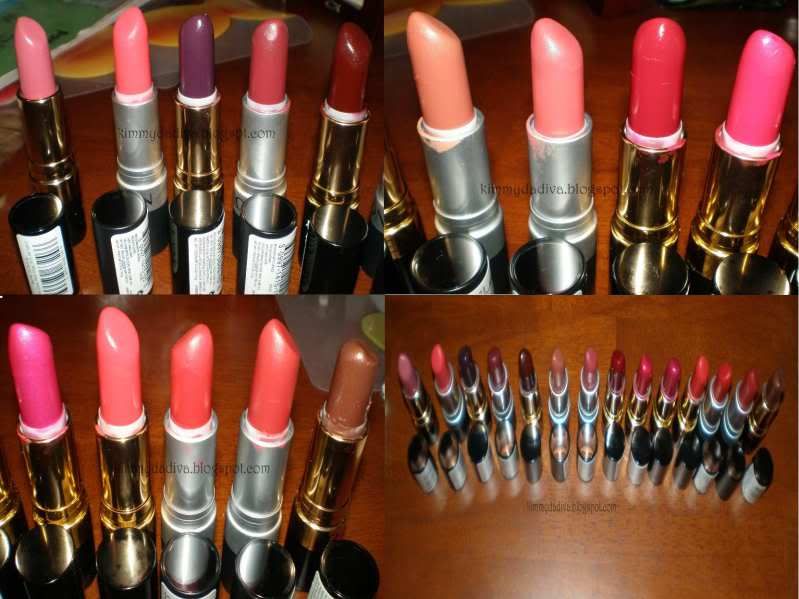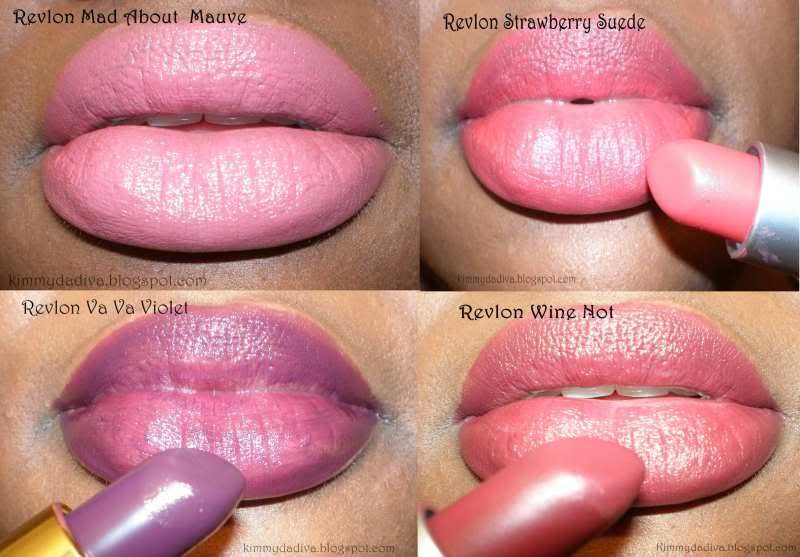 Clockwise

: Mad About Mauve (c), Strawberry Suede (m), Va Va Violet (c), Wine Not (m)

**(c)- cream, (m)- matte, (p)-pearl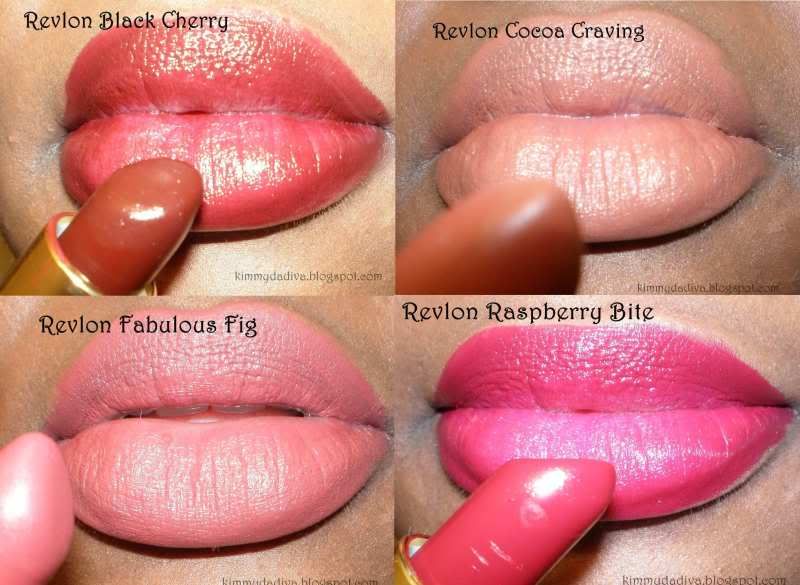 Clockwise

: Black Cherry (c), Cocoa Craving (m), Fabulous Fig (m), Raspberry Bite (c)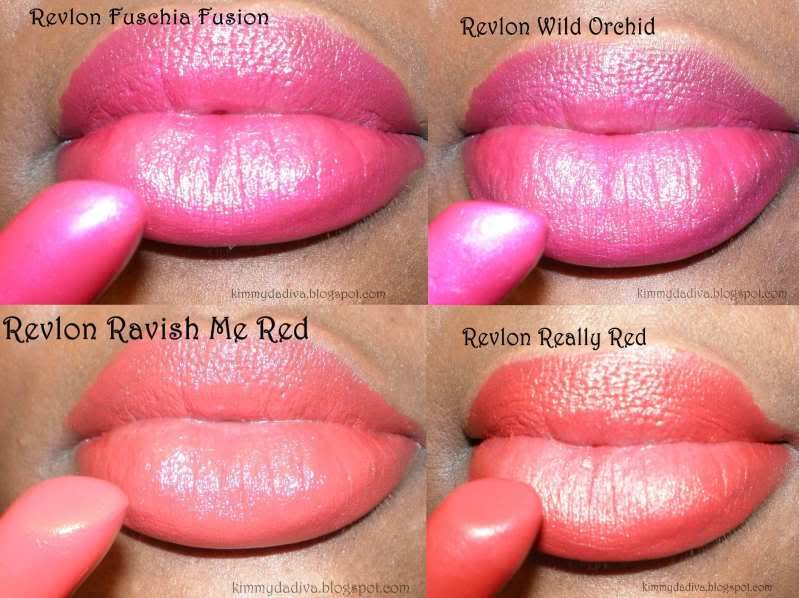 Clockwise

: Fuchsia Fusion (p), Wild Orchid (p), Ravish Red (c), Really Red (m)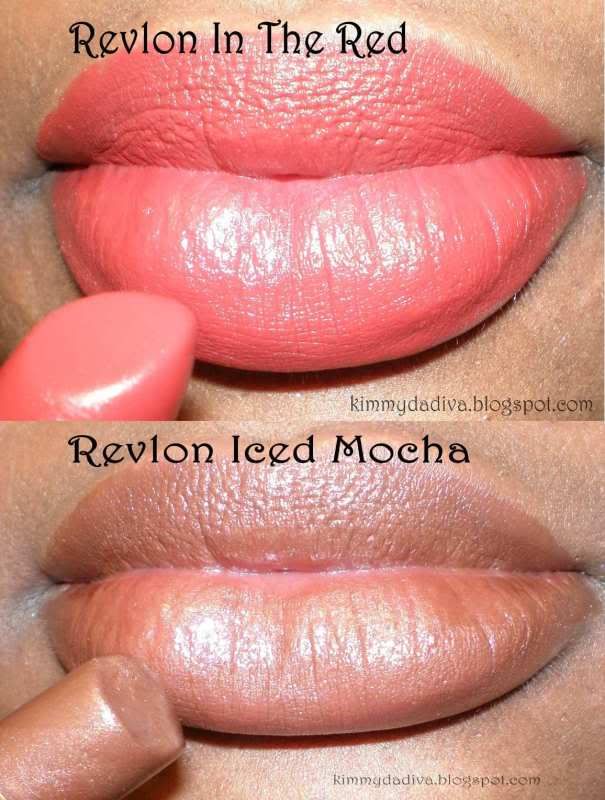 Top

: In The Red (m)


Bottom

: Iced Mocha (p)
(excuse Iced Mocha l/s look, my daughter did some damage to it...lol)
Finally huh!!!...Anyways, my favorite ones are Cocoa Craving, Fabulous Fig, Wild Orchid & Really Red. All of them are have terrific finishes and definitely look fabulous on WOC but I really hate Iced Mocha because it makes me look *dead*.
Fuchsia Fusion and Wild Orchid look similar but they have a slight difference (look closely), Wild Orchid has more purple undertone in it. One main thing I can say about these lipsticks are that they do stain your lips, yes I had popping 'red' lips after & no matter how I rubbed it off it was still red.
They are all pigmented and the they hold on for a pretty decent time. If your looking for some lip color that will take through drinking a couple drinks, eating, smacking; this isn't what your looking for, it will stain the lips but after couple hours it will need re-application.
They don't have any horrible odor, they are pretty much odorless IMO.
For the prices I purchase these for they are worth it, I don't own any MAC lipsticks (

can you believe it

), so I couldn't compare texture wise. But in the case of NYX round lipstick they are very much comparable to some of the colors and may be even better in texture .

Be fabulous!!
...
I'll be back for good soon!
:)