Hi everyone,
I hope everyone weekend is going well. I recently ordered some sample MAC pigments from a seller online, yes they are authentic because I made it my duty to do my research on the seller and up on getting the products also. The reason for my order was to get my hands on the Old Gold pigment, I have been wanting this pigment color for a while due to Youtube. With my order I purchased other colors to try and I have to say MAC you gonna have me broke, I want them all but I wish I had the funds to even purchase one MAC pigment color. I guess I am too much of a cheapie to really dish out almost $20 for a jar of pigment which I think I wouldn't use it all. Ok let me give you the looks I did with this lovely bad boy!!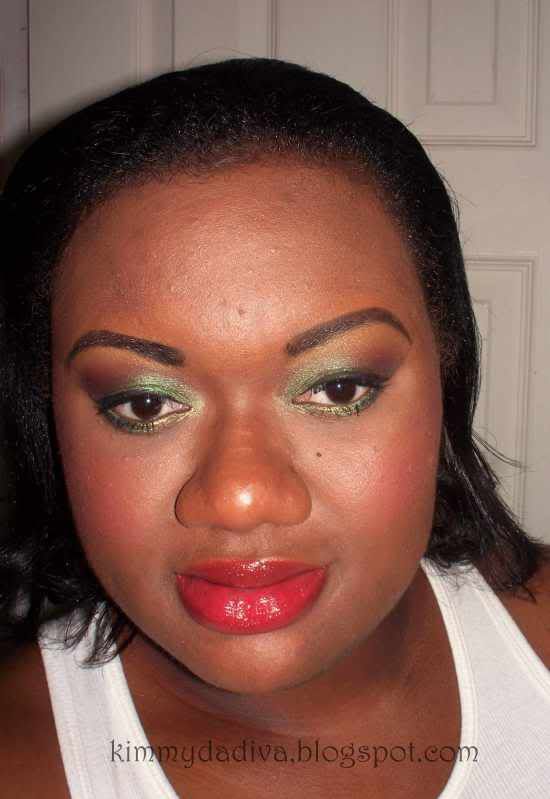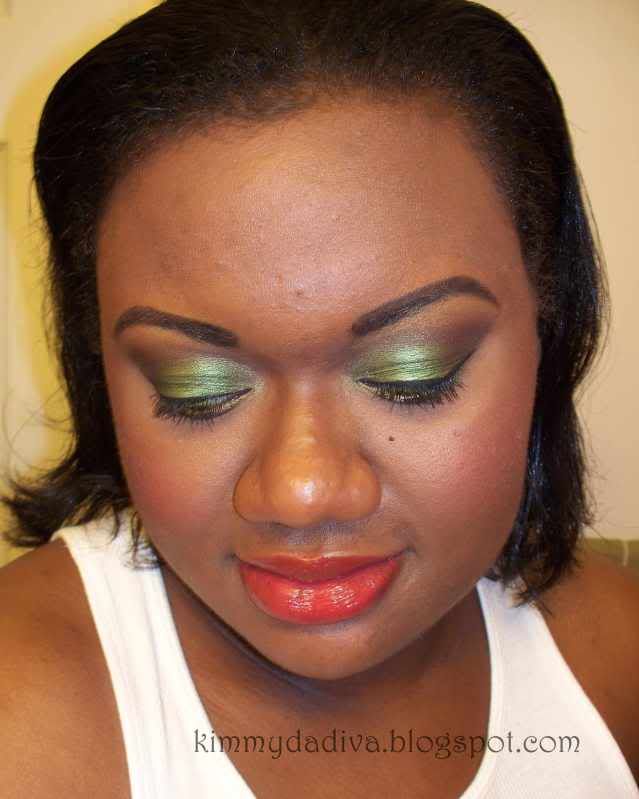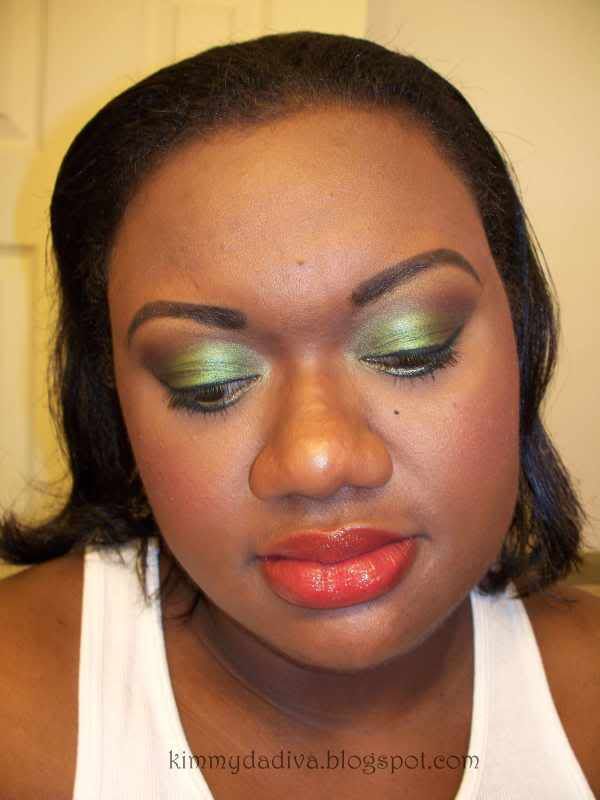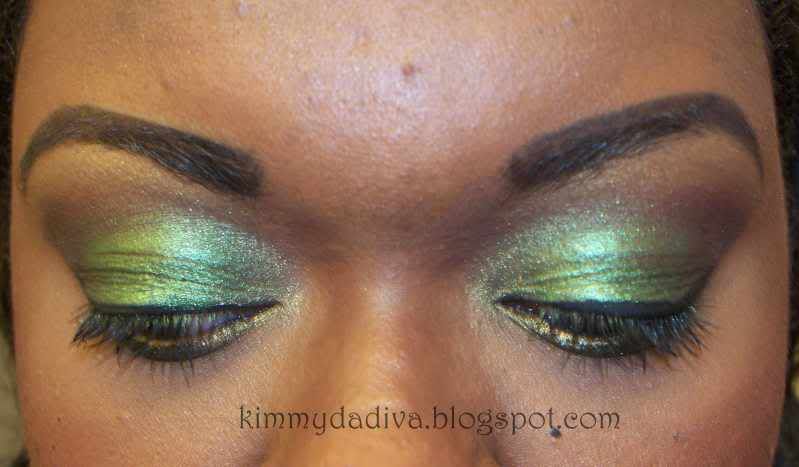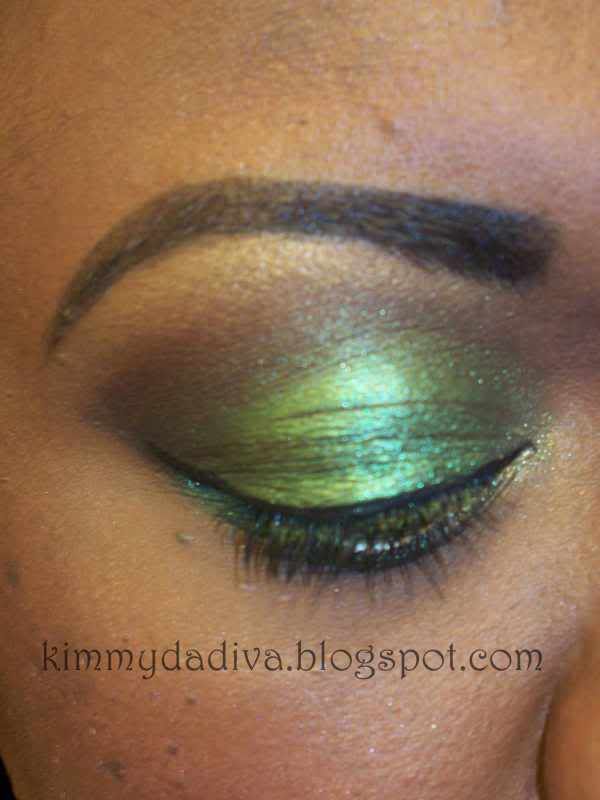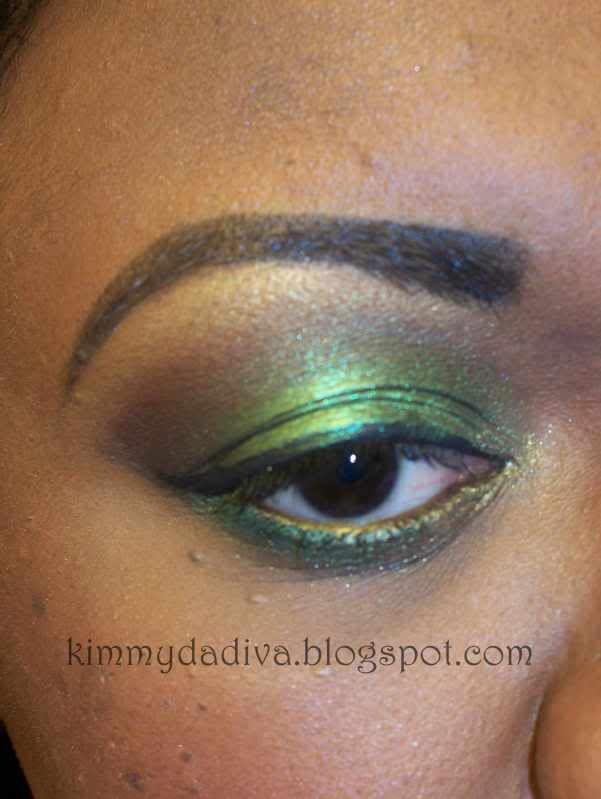 Products used:
FACE
Revlon Colorstay: Cappuccino
Ben Nye Neutral Set Translucent powder
42 Double stack palette blush
MAC Swiss Chocolate e/s (contour)
Milani Berry Shimmer Stripes quad (highlight)
EYES
ELF primer
MAC Painterly paintpot- 1st base
NYX Black Bean Jumbo pencil (
all over lid
)- 2nd base
MAC Old Gold pigment -
2/3 eyelids
MAC Green Brown pigment -
outer lids
MAC Sketch e/s -
crease
Sally's Girl Chocolate e/s -
above crease
Milani Earthly Delights quad: light shimmer yellow gold -
highlight
MAC Copperized pigment -
tearduct & inner bottom lash line
Jordana eyeliner- Seagreen (
outer lower lashline base
)
Milani Shamrock e/s -
outer lower lashline, over eyeliner
L'Oreal HIP chrome eyeliner: Gold (
waterline
)
NYC liquid eyeliner: black
WnW mascara (
hate it
)
Brows:
Jordana Fabuliner: Brown, Maybelline clear mascara & Black Radiance duo concealer: dark
LIPS
Milani Mango Mambo l/s
NYX Apricot l/g
Be fabulous!!