Hello
So from my collective blog you have all seen the Giovi palette I got from Ross for $2.99. Well here is a picture of the palette and swatch.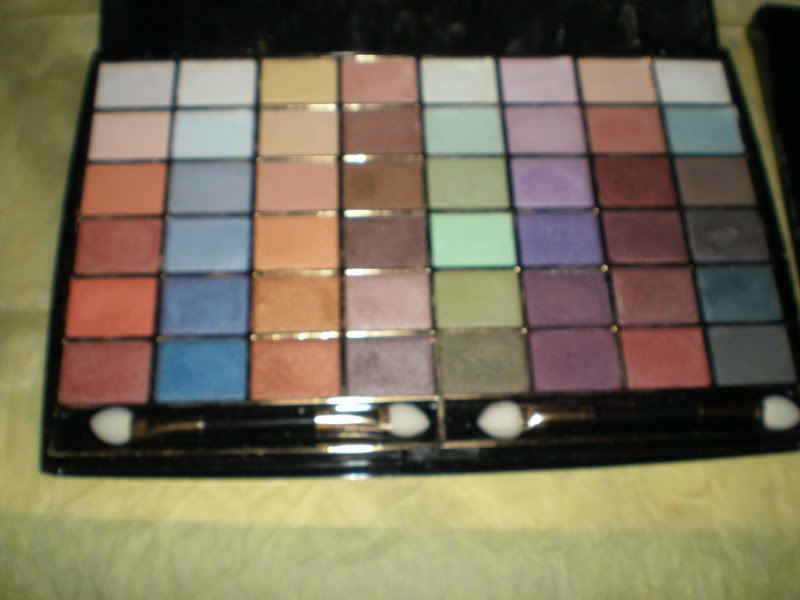 Pros:
great pigmentation
color variety
dupable colors to high end
cheap price for 48 colors

very blendable
Cons
some colors in the top row are too chalky
has to used over an eye base
**
Swatches were done without using a base
.
Be fabulous!