Hello,
Wet Seal has makeup line branded "UrbanVibe" which I purchased a few baked eyeshadow duos from. I really liked the colors so I was inspired to do a look from one of the duos (
Berriful
) to see the outcome of the eye shadows from the line. Wanna see how this shadow looks here is a picture from the website:
Wet Seal Urbanvibe Berriful
Btw I read somewhere that Keri Hilson was the spokes model behind this makeup line.
hmmm! (

That's ma girl... but don't quote me on that tho)
Here is my EOTN:
*
I know my liner effect isn't precise but I wasn't going anywhere.
Was gonna wipe it all off and then off to bed!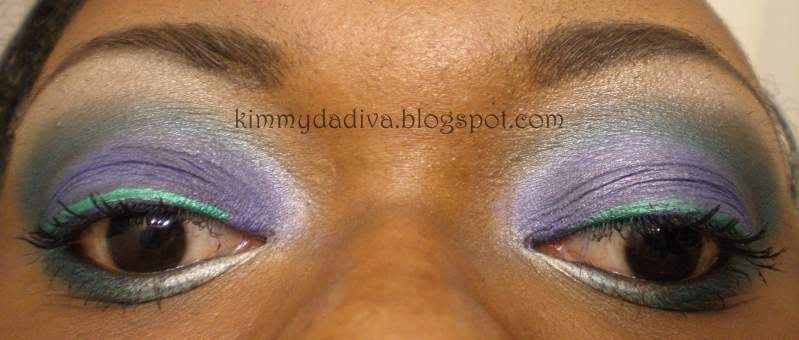 EYES:
NYX Tan concealer
HIP cream liner :Teal
(outer v and crease base)
NYX Jumbo Pencil: Blue
(1/2 lid base)
Wetseal: Urban Vibe baked e/s du0:
Berrifull
NYX Black e/s
(deepen crease)
Covergirl Champagne e/s (
highlight & inner bottom lash line
)
Wet N Wild liner: Turquoise
mascara