Hi,
I hope everyone weekday as started well. This Eye of the Day was a recreation of Danikeen "Call It wat cha want." To see the Youtube video, Click here:
Danikeen

I love this girl looks, very colorful and very fierce. As you all know I love colors so I was eager to recreate her look.
Here is my recreation, I know it's not fabulous as hers but I think I'm getting there.
*
Picture load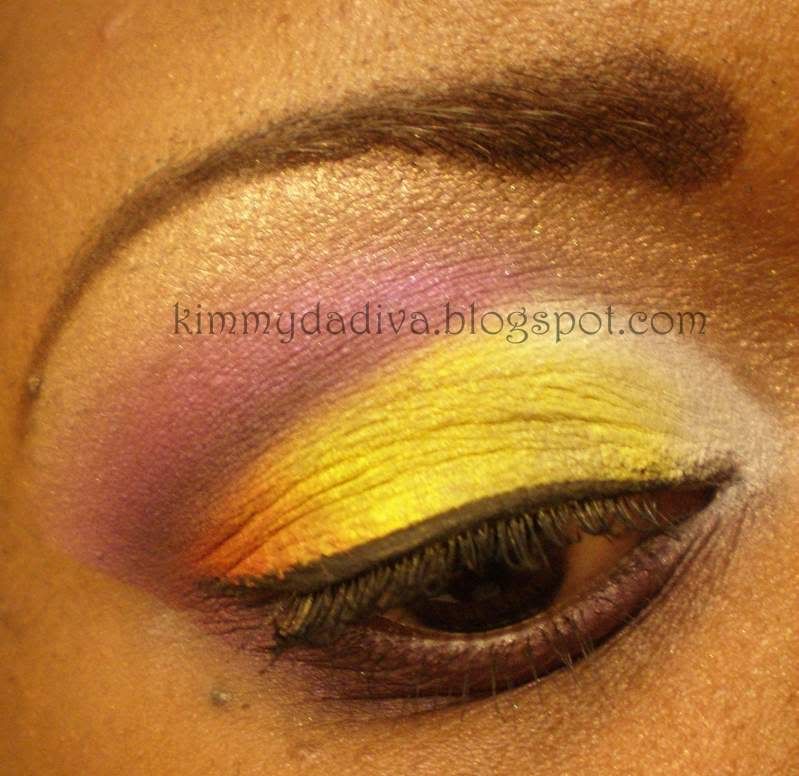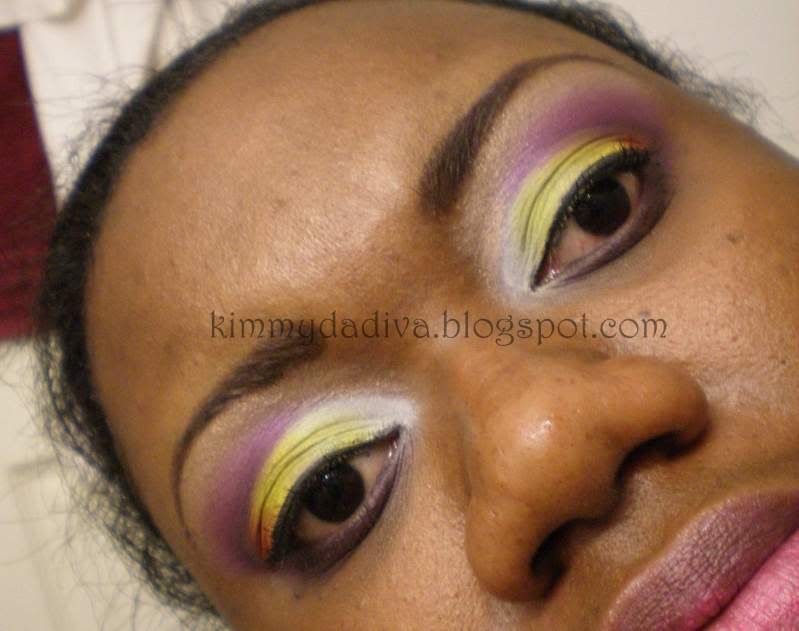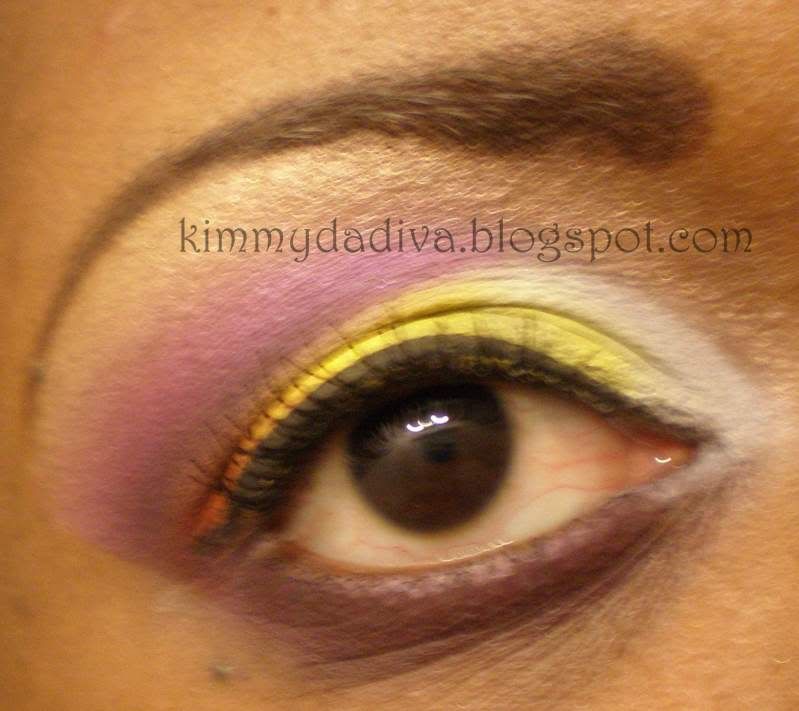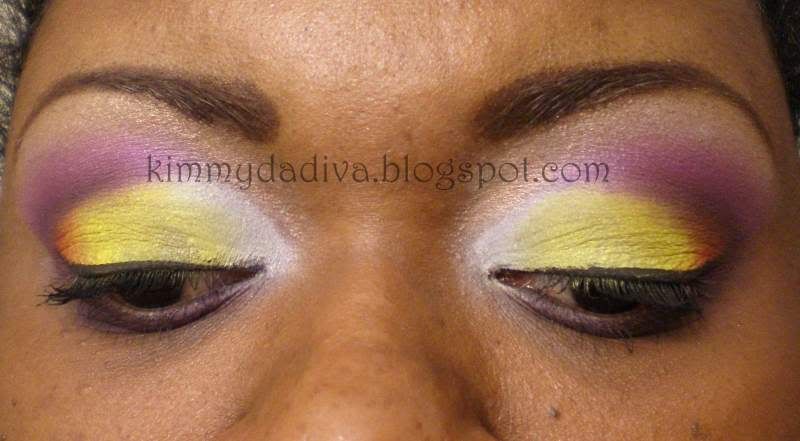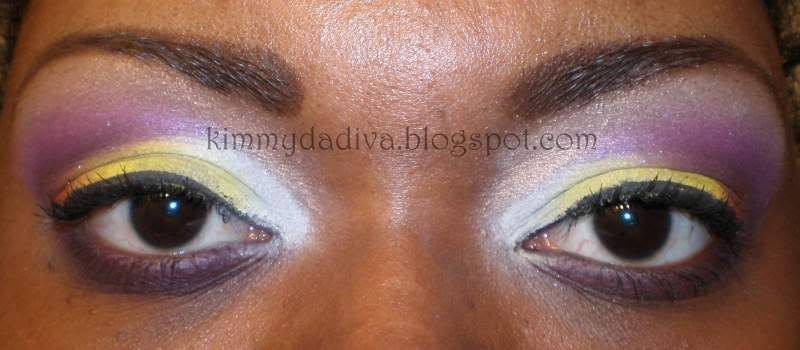 Eyes:
HIP paint: Secretive (
primer
)
NYX Jumbo Pencil: Milk (
base
)
42 Double stack Matte Palette : White e/s
MAC Chrome Yellow e/s
MAC Orange e/s
96 palette: pink color (
could be a dupe for Sushi Flower
)
TKB Trading Grape Pop
HIP e/s duo: Wicked
(

purple side a dupe for MAC Shadowy Lady/Sketch)
HIP e/s duo: Adventurous (
cream shimmer color
highlight)
NYC liquid eyeliner
mascara
Hope you like.
Be Fabulous!!