Hello my fellow bloggers/readers
*picture heavy
I come to you with a collective haul from the month of October. I have hauling on soem makeup goodies that are at discounted prices and also some goodies that I've found which I have been searching for, for a while now.
I went to my Ross and found a palette which is branded Giovi and also found a makeup box set Color Fantasy which has some super terrific goodies.
The Giovi palette is has super pretty colors and also great pigmentation and it only cost $2.99
As for the Fantasy Colors set, which came with: a lipstick, eyeshadow quad, mascara, lipgloss and a eyeliner pencil. I love the eyeshadow quad colors.
At a little mini beauty supplies store I found me some LA colors 5 Metallics quad and guess what they are the new colors that LA Colors has released. I have searching for these exclusive quads that are available in my local Dollar stores for quite a while and finally know where I can get them now. I also purchase some La Charme lashes (not shown) that were on BOGO and are $0.99. I love that specific brand lashes they are terrific for the price. Bought some lipsticks too!
At this $0.99 store I found also a set which contained 2 eyeshadows, 2 liquid colored liner and a mascara.
Also I went to Wetseal and saw that they had cosmetics on sale for $2 a piece and got me the baked eyeshadows and also a quad. They are super pretty colors and great pigmentation. I wish they had some baked blushes because I would have scoop those up too. I love baked cosmetics.
I also got stuff at my local Walgreens and beauty supplies stores
Here are the pixs now, enjoy: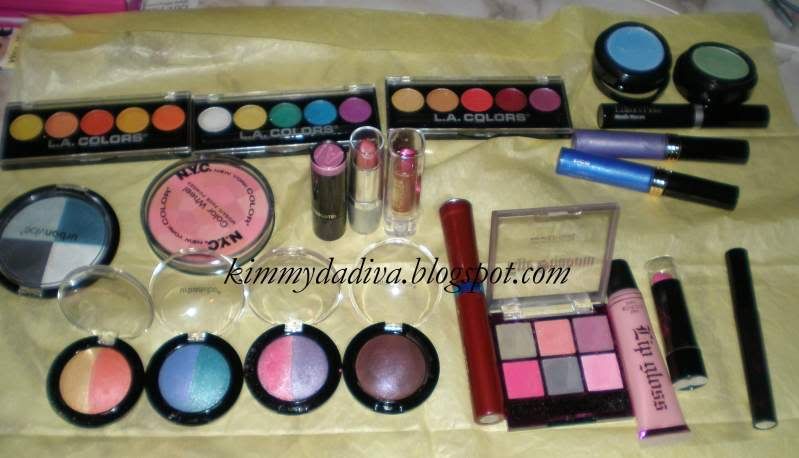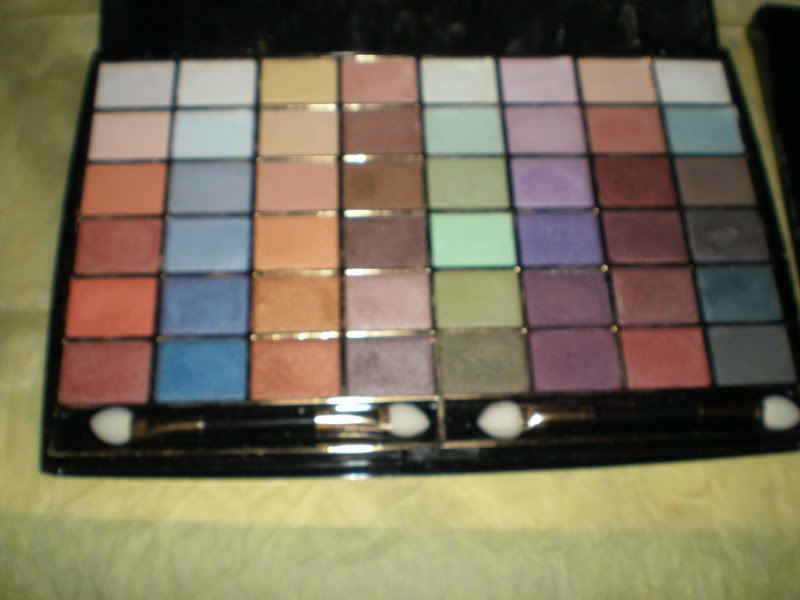 Giovi palette
96 color palette from Ebay
SWATCHES
From the Color Fantasy set: eyeshadow quad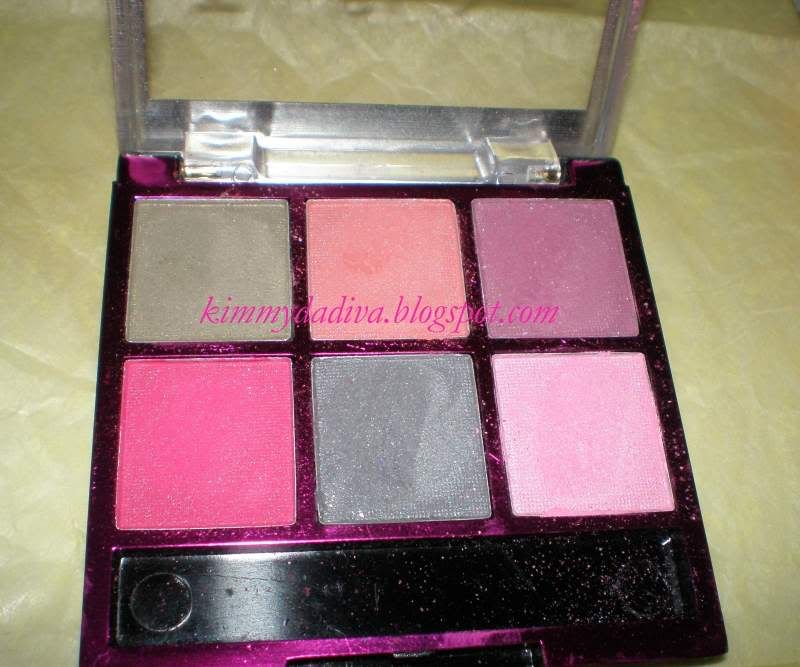 lipgloss and lipstick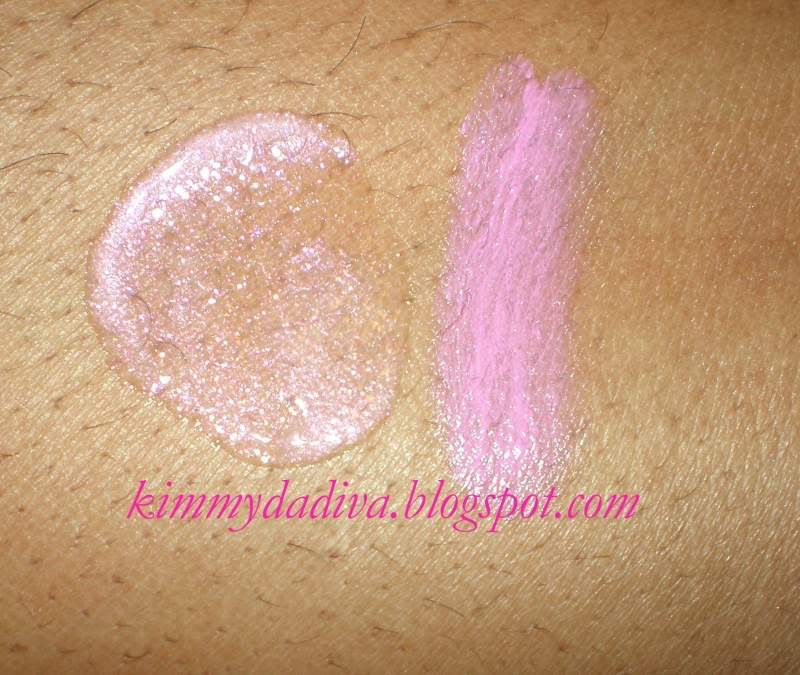 DRUGSTORE & Beauty Supplies Goodies
L-R: NYC Mosaic Wheel (Target), Covergirl Volume Exact mascara (Walgreens), Absolute! lipstick (beauty supplies store), Wet N Wild lipstick (Walgreens), Jupiter lipstick (beauty supplies store)

NYC Mosaic: Pink Cheek Glow, Absolute! l/s: Wild Orchid, WnW l/s: 545A, Jupiter l/s:#21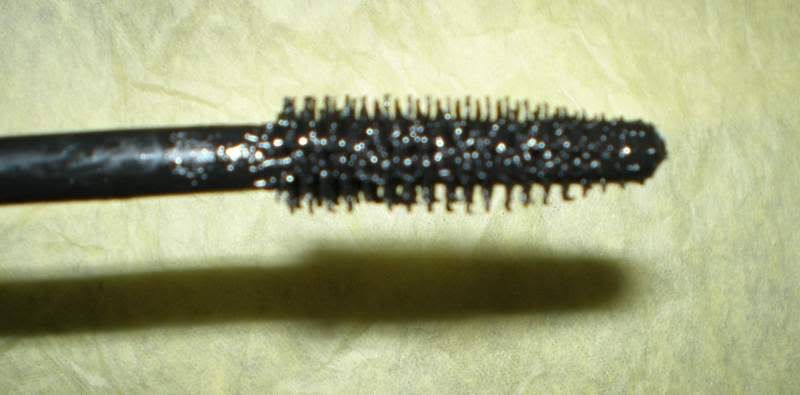 Covergirl Volume Exact mascara waterproof in black wand

$0.99 cent store set
**
Swatches were done without using a base
.
Be fabulous!