Hello,
I decided to do a look based from Seventeen magazine May issue makeup looks titled "
Flower Power
"... I absolutely love the looks in this issue of Seventeen magazine. Each look is based from Spring looks of flowers.
Here is the picture of the look I tried to recreate: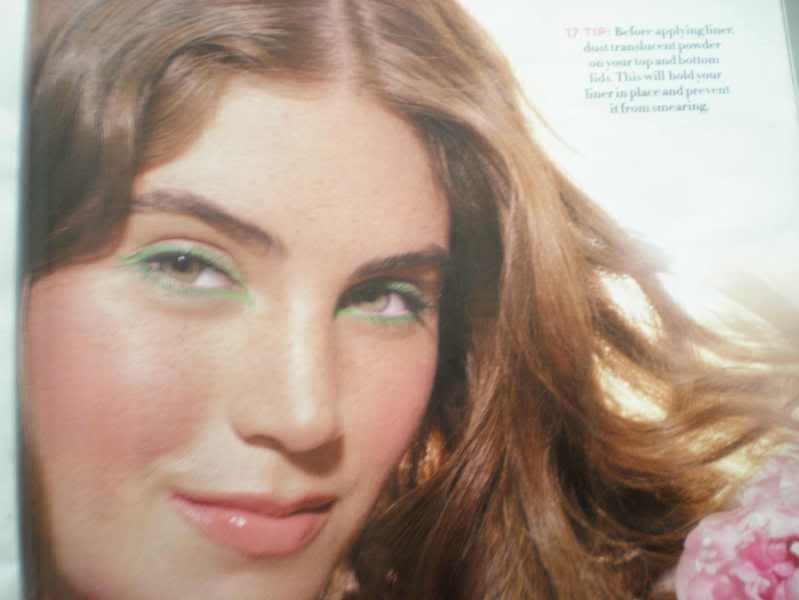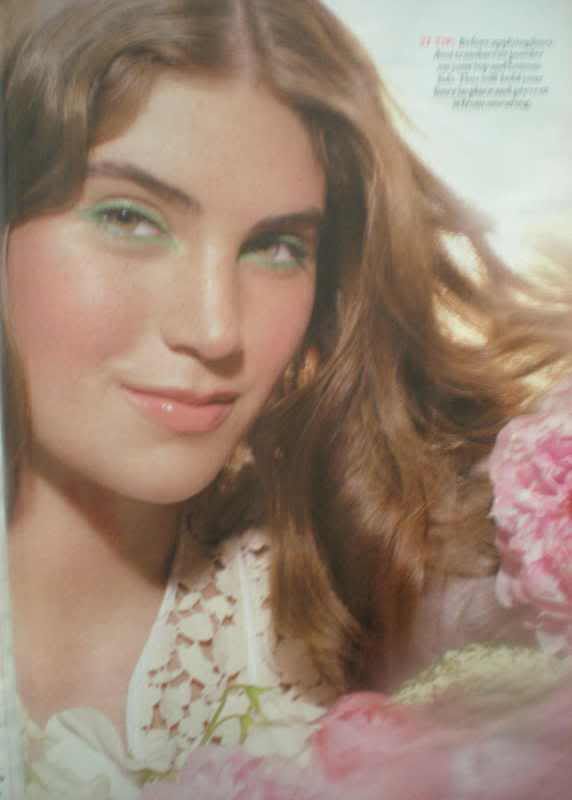 ****I know I didn't get it 100% but I decided to go with something that will match my skin tone. I am in no way trying to look like the model in the picture.
Here is my recreation: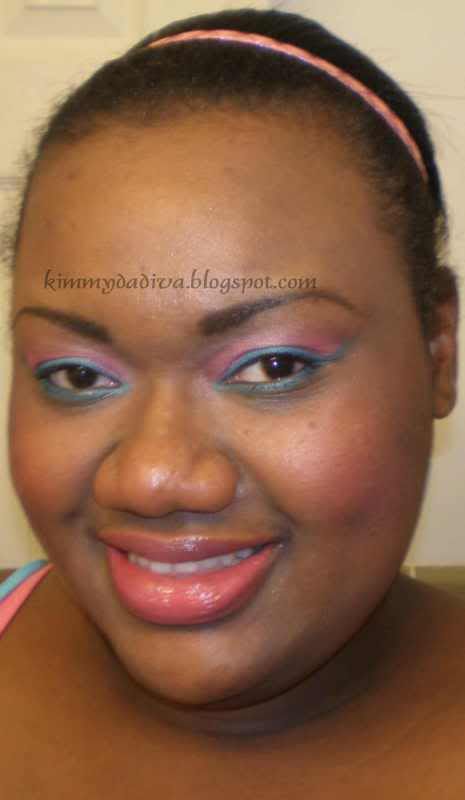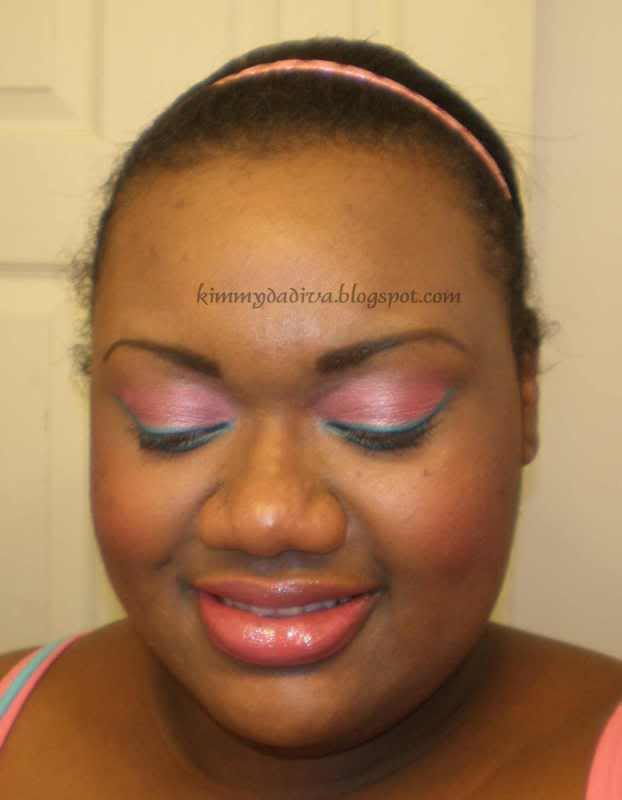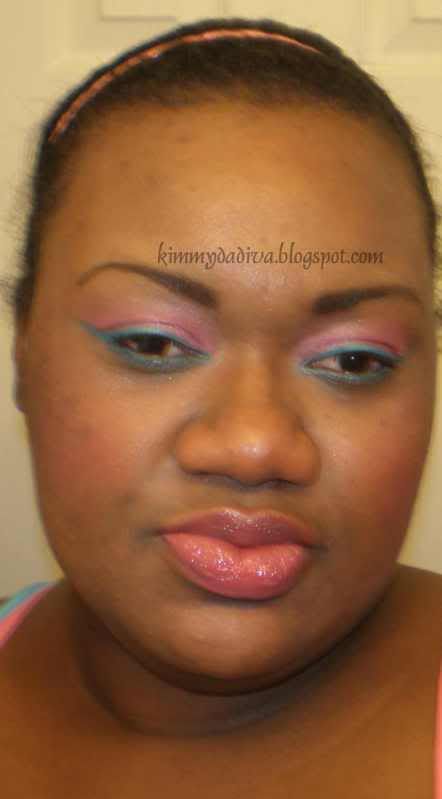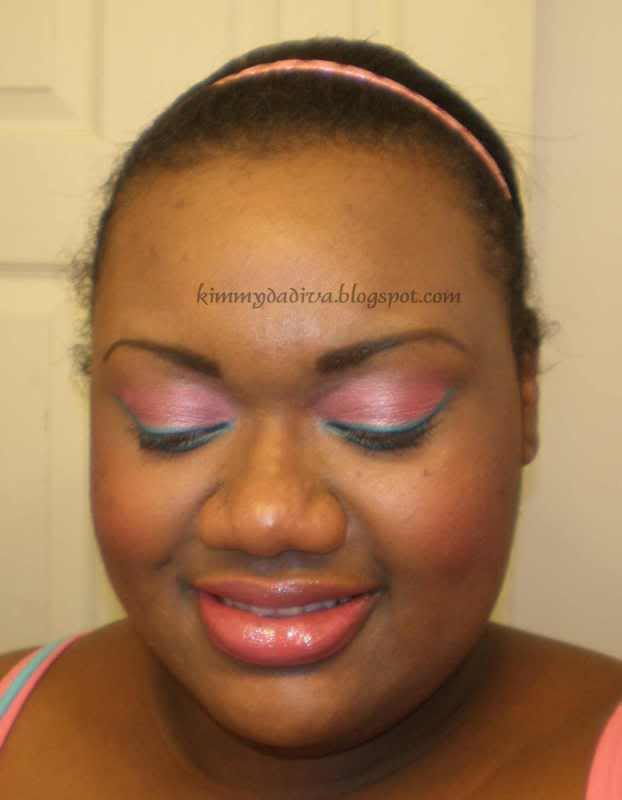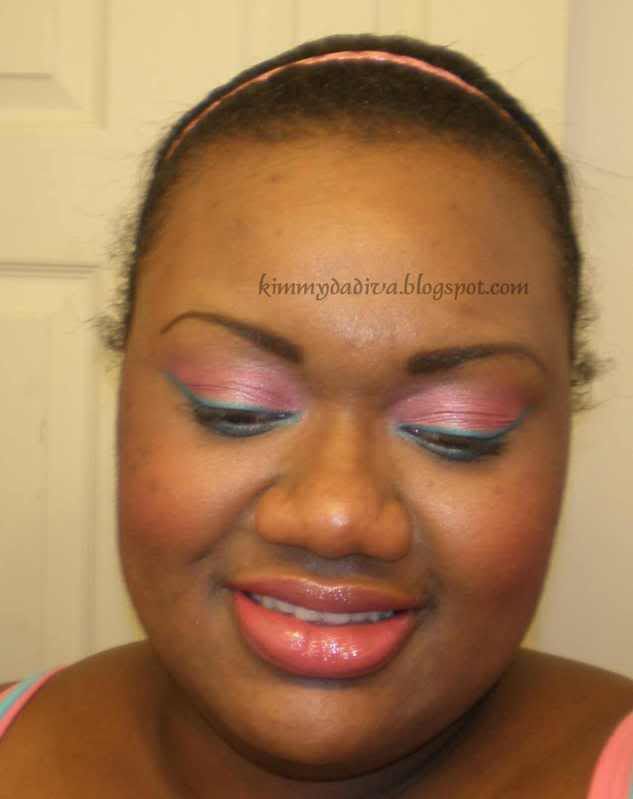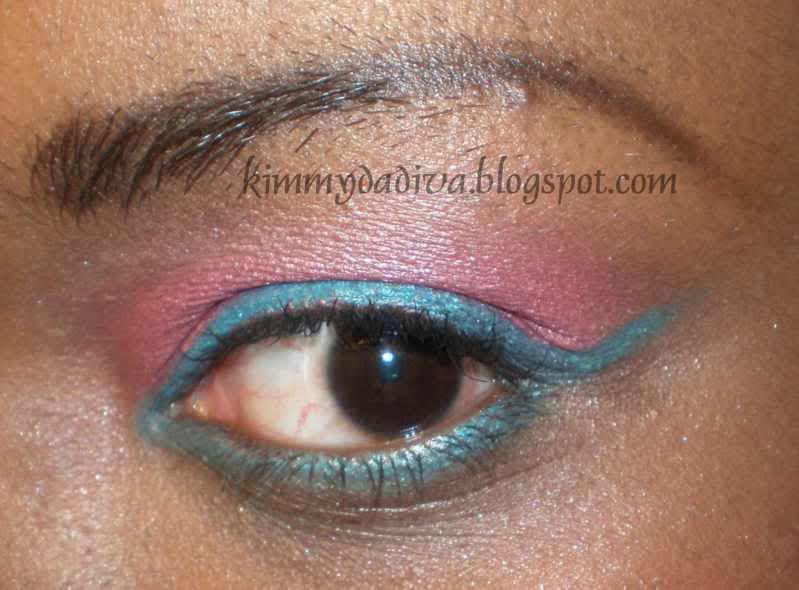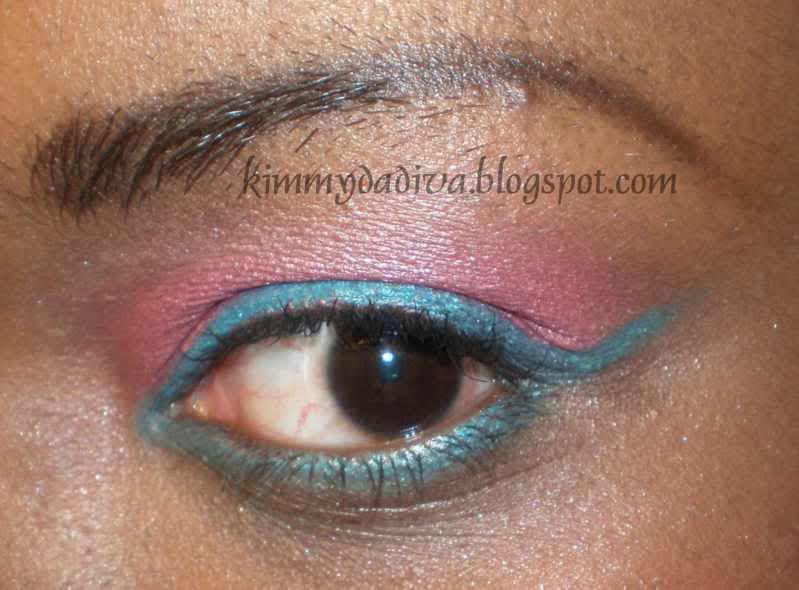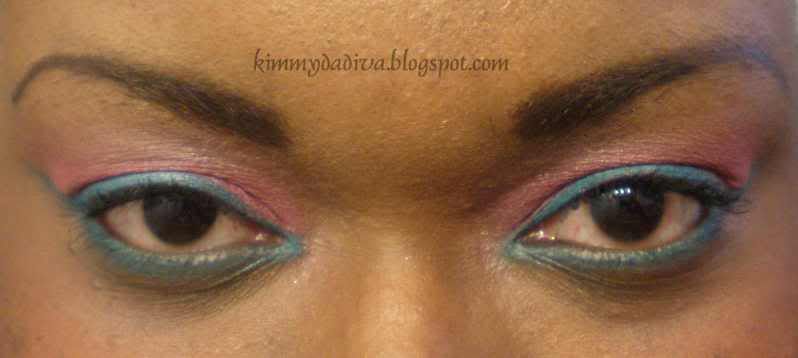 I didn't use the items that were used on the model in the magazine.
FACE:
Maybelline Dream Matte Mousse f/d- Toffee
MAC MSFN- Deep Dark
NYX Concealer-Tan
(under eye darkness)
Milani Mineral Powder blush - Mai Tai
(cheeks)
Milani Sunset Duo- Sunset Glow
(cheeks)
Wet N Wild blush unknown name -Pink color
(cheeks)
Revlon Floral Affair - Hushed Blushed
(highlight)
EYES:
LD
NYX Jumbo Pencil: strawberry milk
Lanmei pigments-053 (Pearl Pink)
HIP Adventurous: Pink color
Wet N Wild: Creme
HIP teal cream liner
Rimmel teal eyeliner pencil
mascara
LIPS:
NYX round l/s: Louisiana
NYX round l/g: Strawberry
I used three blushes to try to get that peachy rosy color on my skin tone and I absolutely loved the results. I especially liked how the lips came out with this look. Would I wear it out? Absolutely yes!
The model looks absolutely gorgeous with her look and hair up do, so I would definitely rock it with a up do with my hair down maybe on a girl's nite out.
The pop of green on the model eyes makes the looks so cute and definitely bring a flower theme to it.
This look is a definitive must try again, especially the lips.
Be fabulous!