Hello bloggers,
I hope you all had a wonderful weekend, I know I did, because I slept the whole weekend, mainly during the days as I watching up on a TV series that I didn't know was going on. Ok! so have any of you watched
90210
, like seriously how did I not know that this TV series had started already. I am always late about things. I have been hearing talks about this
Gossip Girl
through my facebook and was like what is it all about, then I did my little research and wasn't too crazy about it then but upon my research I saw
90210
and thought it was the old
90210
so I said let me see some past episode because I missed the old
90210
and unfortunately I watching from my
CW
website the new
90210
. I enjoyed watching so I had to catch up on the past episode to see how it started and yes I watched the 21 episodes I missed out on from Friday till Sunday evening. Did I sleep? Not in the nights but during the day and maybe a 3-4 hr sleep because it was killing me to watch this series and every episode left me craving more. I urge anyone who isn't watching it to tune it and watch it every
Tuesdays at 9pm
on
CW
(
Check with your cable provider to see what station is CW in your area
).
I am such a big fan of
Liam, Adrianna, Nirvad, Dixon & Silver
. Liam is so hot and of course who doesn't love a bad boy (lol). I love teenager TV shows, its very captivating and you learn so much even though I have passed those teenage years but I guess its a aid to dealing with and of course preparing for my daughter who will be a teenager in a long couple of years to come (lol).
So unto my
EOTN
:
I love me some bright looks and here is one: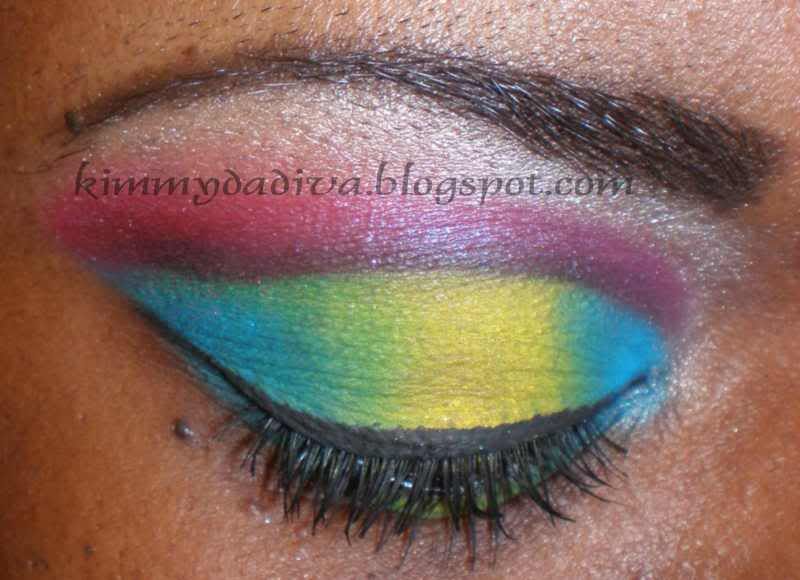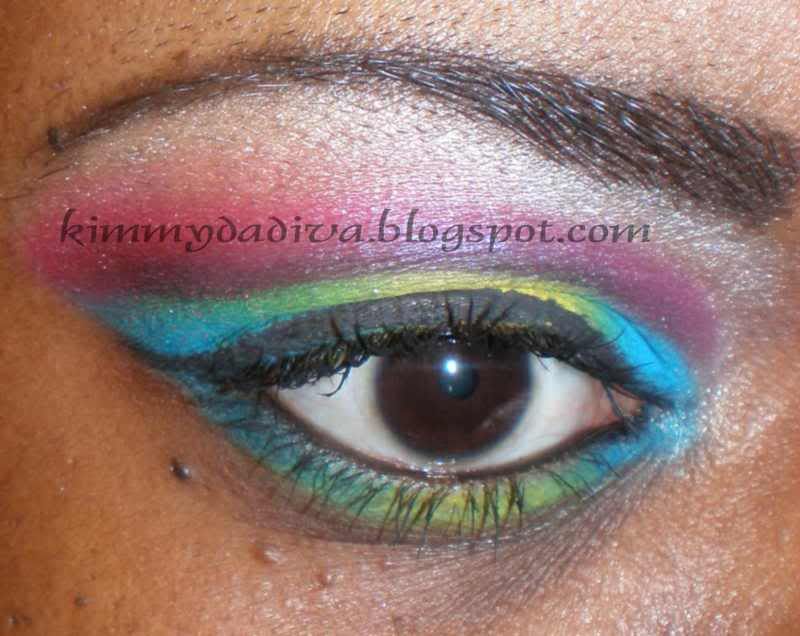 (without flash)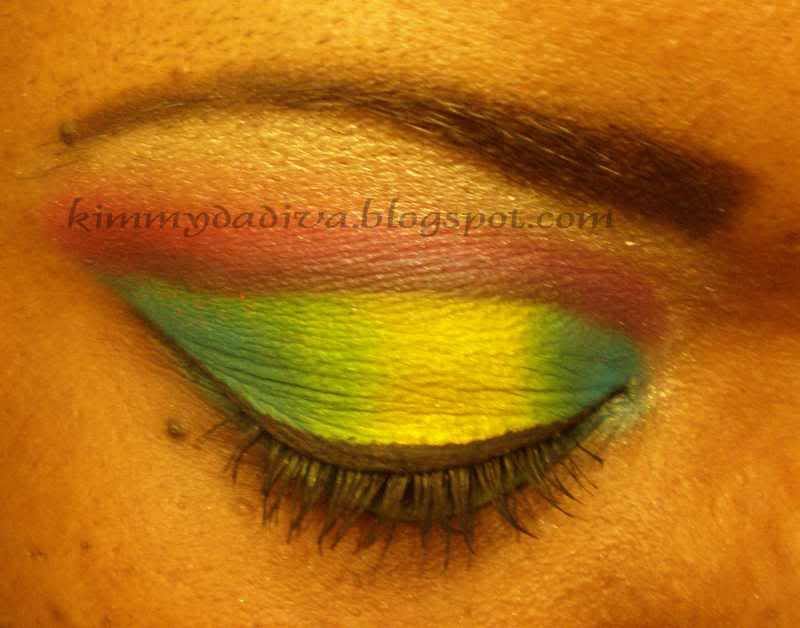 Products used:
LD
NYX Jumbo Pencil Milk
MAC e/s: Electric Eel
(outer & inner lid & bottom)
MAC e/s: Chrome Yellow
(center of lid & bottom)
HIP cream liner:black (cut crease)
120 palette:
black, fuchsia color,light pink
Wet N Wild e/s: Cream
(highlight)
Rimmel eyeliner
Black liquid liner
mascara
I am still learning the whole 'cut crease', I haven't mastered it yet. I think its the hardest and most challenging thing ever now for me to do in makeup, but I will conquer and master it soon...hahaha!!


As for my mother's day, it was ok, I am grateful I spent it with my daughter and mom and family but the most part of it I slept. I got phone calls & messages from various family members & friends who actually remembered me being a mom. I am thankful for them because they actually remembered me and the thought counts, so even though there weren't any gifts and all. I always feel loved because I have a beautiful baby girl to let know that each day, terrific family and friends...<3 style="font-weight: bold; font-style: italic;">Smooches & Be fabulous!!