Hello
Hope everyone weekend is going great. Ok so I did a look yesterday and was tired to post. I had bought the Maybelline Dream Mouse foundation: both matte and liquid on BoGo (buy one get one free) at my local CVS last week sale. I have seen many Youtubers doing review on it so I decided to try it. So far from one use from both its ok, but I would have to use it couple more times to do a great review.
The Maybelline Dream Matte Mousse that I bought doesn't seem to be my color, but I kept it still because I hate returning cosmetics. However, I love the feel of it because it makes me feel like I am not wearing any foundation, its so lightweight and goes on smooth. It make my face feel makeup less. The liquid foundation is darker than my skin tone but I like how it gave me a dewy look.
Ok so I also I had got couple weeks before the new Revlon Colorstay mineral products that they had out. They are like these all over face finishing mineral products that remind me so much of MAC MSF...I have two but I believe they release three of them. After doing the foundation routine using the Maybelline Dream Mousse liquid foundation, I applied the Revlon Colorstay Mineral Finishing Powder in Sunkiss and waalllllla, I had a glowing orange look, like I got a tan at a spa or I used a a sun tan lotion that had that glow ingredients in it....... and/or I went to the Caribbean and got a tan.
Here are some pictures to let you see what I am talking about: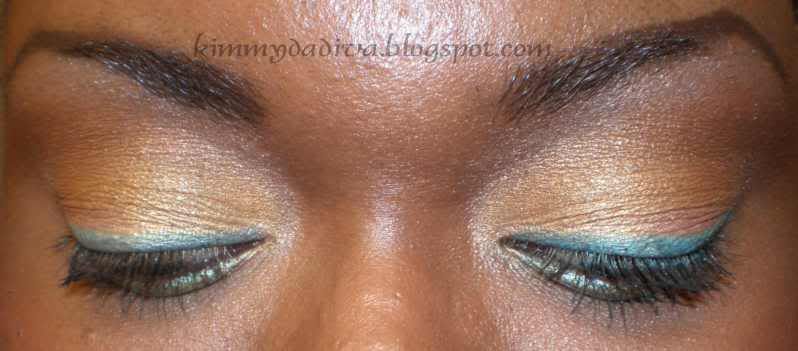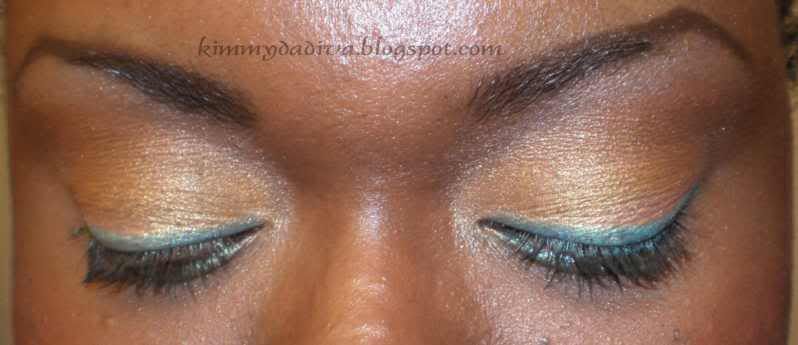 On my
Eyes
:
LD
Revlon Creme Illuminance: Va Va Bloom
(coral color
)
TKB Trading: Apricot, Tangerine Pop (
lid
)...... China Jade (
bottom lid
)
Sally's Girl: Expresso (
crease
)
Sally's Girl: Snow (
highlight)
Rimmel Green eyeliner
LIPS:
NYX femme l/s
NYX Strawberry l/g
I am definitely giving this look another try in the summer...its a fake tan look...lol
I am not a beach bum here in the states unless I am back home, I 'll hit up the beach like every other week.
So I have no plans for a visit to the Caribbean for the summer, so my fake tan will have to work...lol
Be Fabulous!
Smooches