Hello,
My Eye of The Day (EOTD) look was a recreation from
xxsgtigressxx
look that she did for Pretrilude Waikiki contest entry. I saw that she posted a video tutorial on the look yesterday on Youtube and I loved it and had to give it a try. It came out pretty cool but not as great as hers. I loved the colors and loved how hers came out so pretty. Her blending techinique is great and she definitely knows how to play with colors. She used MAC products but I used my 120 palette and NYX.
I did my right eye because my left eye is
under the influence
..lol...no not drunk but I just got up and saw my eye red and wouldn't open and just watering like crazy. I think it's like that from me sticking my mascara in eye yesterday when doing the Flower Power look....yikes!!!...But it will be ok soon...hopefully!!
Now my recreation: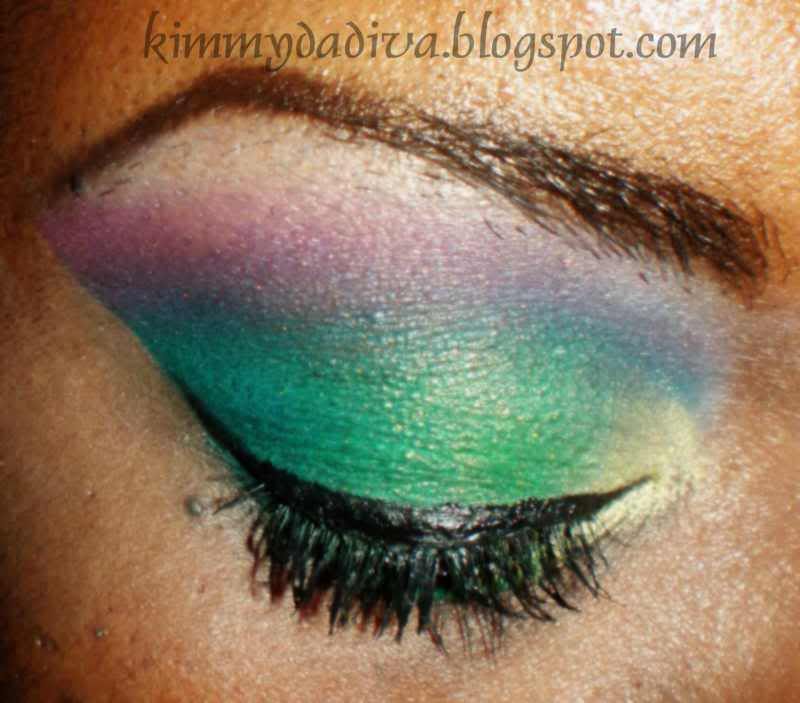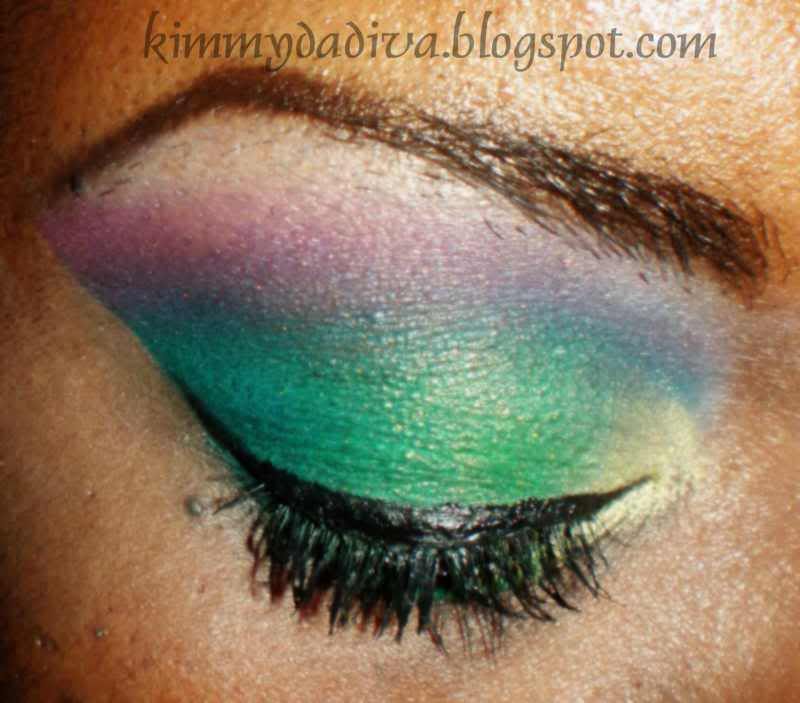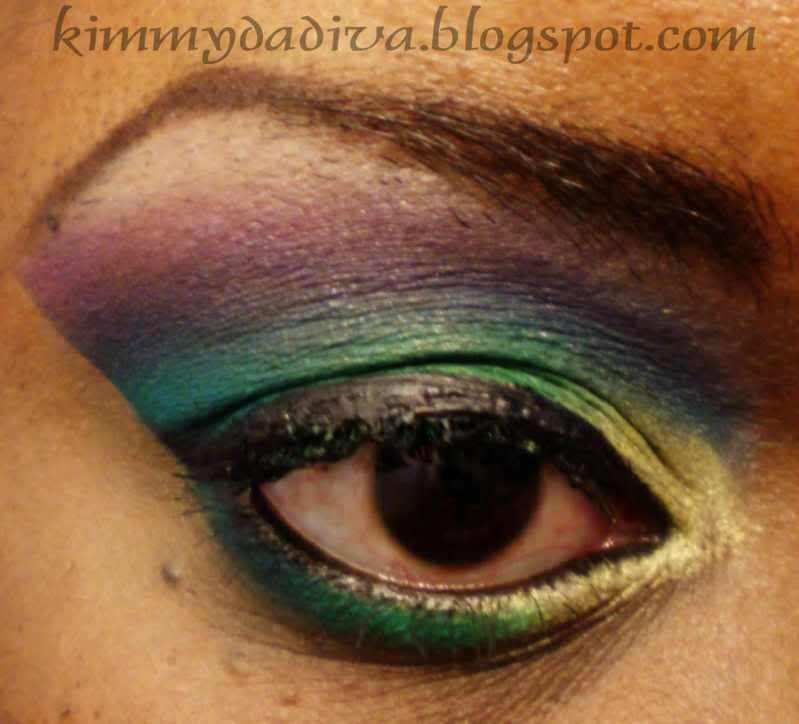 What I used:
NYX Tan concealer (base)
NYX Jumbo Pencil Milk
NYX Trio: Barely There e/s
NYX Chick e/s
120 palette: Green, blue, purple, light pink, white
mascara
liquid liner
eyeliner pencil
****I know my eyeliner is thick on my lid, reason being I applied false lashes that I purchase on ebay. I bought a 10 pack lash for $3.59. A deal right, well they are pure garbage, they don't hold the lashgrip glue nor do they feel right, they are huge and not flexible I should say. I will stick to my dollarstore lashes and not purchase any more of these, well maybe I will purchase the ones that Mischievous purchased on ebay. Yeah I am cheapeee at times...lol
Be fabulous!
I 'll have more series of the Flower Power looks coming soon!