Hello,
Picture heavy
So I did haul products for the month of November, No I didn't purchase them all in one day together but consecutively [I guess]. Most of these items were on BOGO from drugstores or on sale online or bid for the lowest prices on Ebay.
Here is my mini collective haul along with swatches!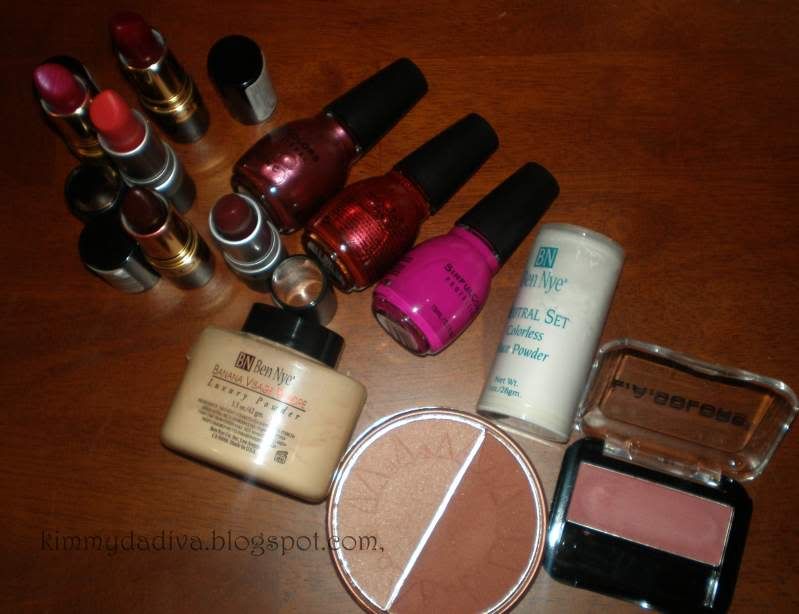 Generic Palettes: 15 concealer palette, 26 e/s blush palette, 66 lip color palette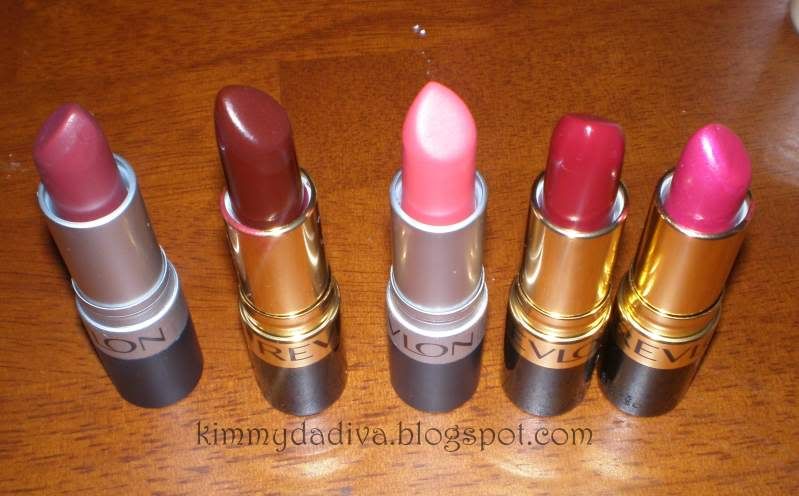 L-R
[
As shown in order in all pictures
]: Wine not (
matte
), Black Cherry, Strawberry Suede (
matte
), Raspberry Bite & Wild Orchid
Revlon Super Lutrous lipsticks and Matte lipsticks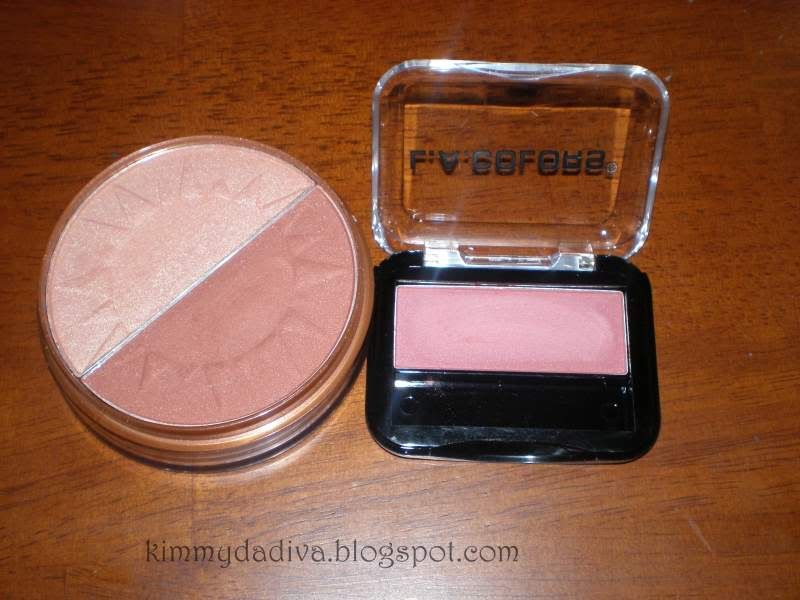 L-R
: NYC Sun2Sun bronzer: Bronze Mist & L.A Colors:Toast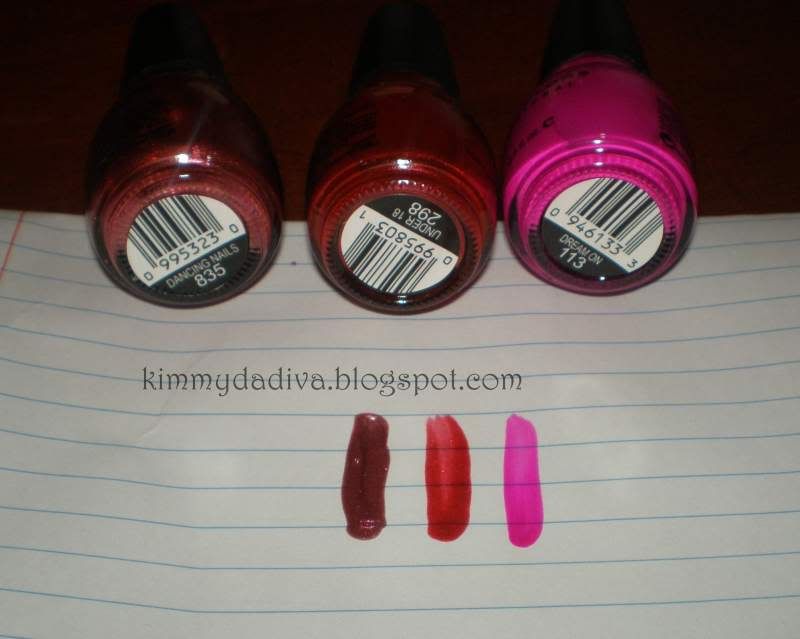 Sinful Colors nail Polish
L-R:Dancing Nails, Under 18 & Dream On
new La Femme blushes added to my ghetto palette
New colors: Frambrosia, Magenta, Russet, Soft Beige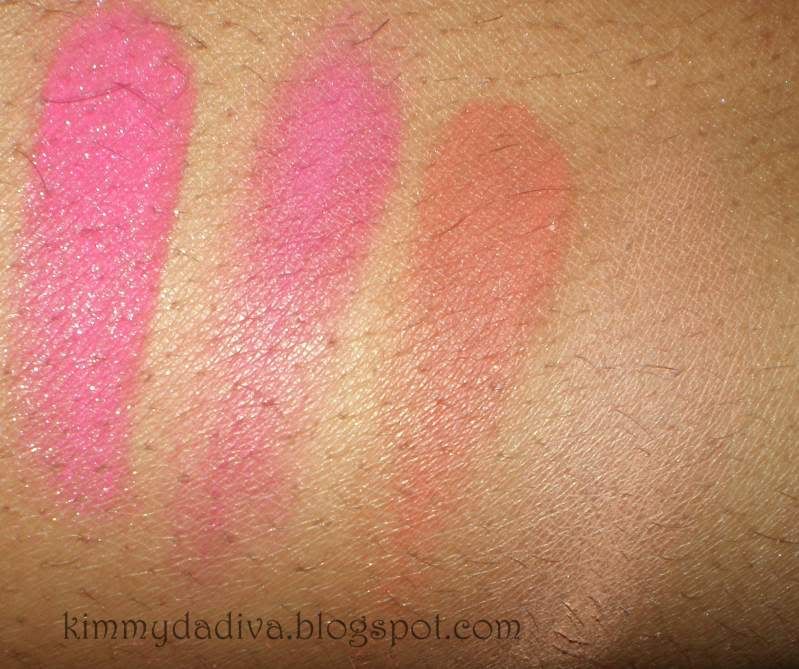 L-R
: new La Femme blushes colors: Frambrosia, Magenta, Russet, Soft Beige
Other items in haul are: Ben Nye translucent setting powder, Ben Nye Luxury powder: Banana Visage
If you have any questions about any specific product you see please feel free to ask. I haven't used most of these items to the extent yet to do a full review but so far so good.
Be fabulous!!
Disclaimer: (on my main blog page)All this haul was bought by me. No one paid me to show pictures, not affiliated with any of the company.