Hello,
Here are swatches of the Generic 26 eyeshadow, blush palette from Ebay. Swatched on NW45/ NC 45 skin tone.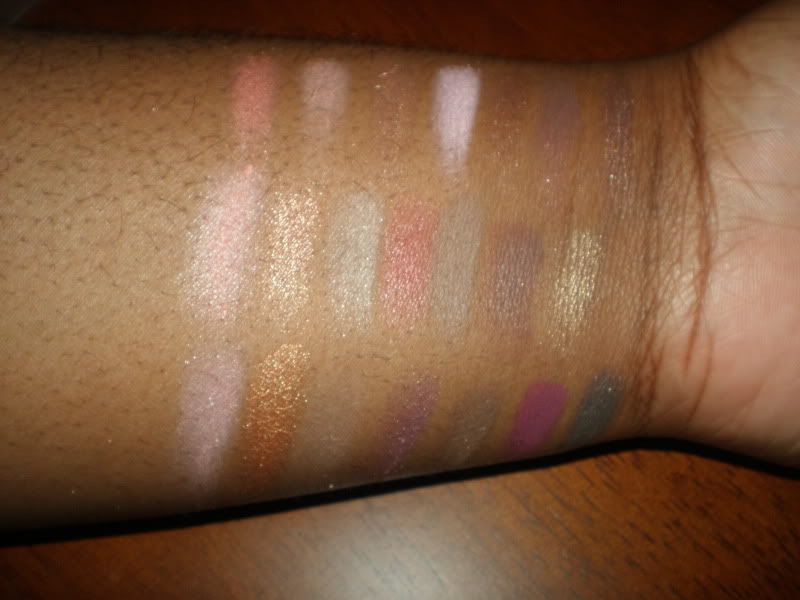 Eyeshadows swatches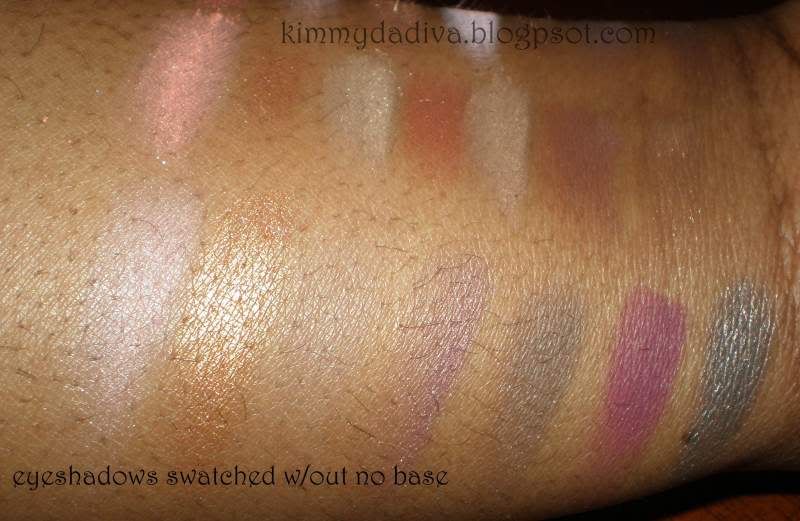 All swatches are swatched without any base/primer

1st row of eyeshadows (no base)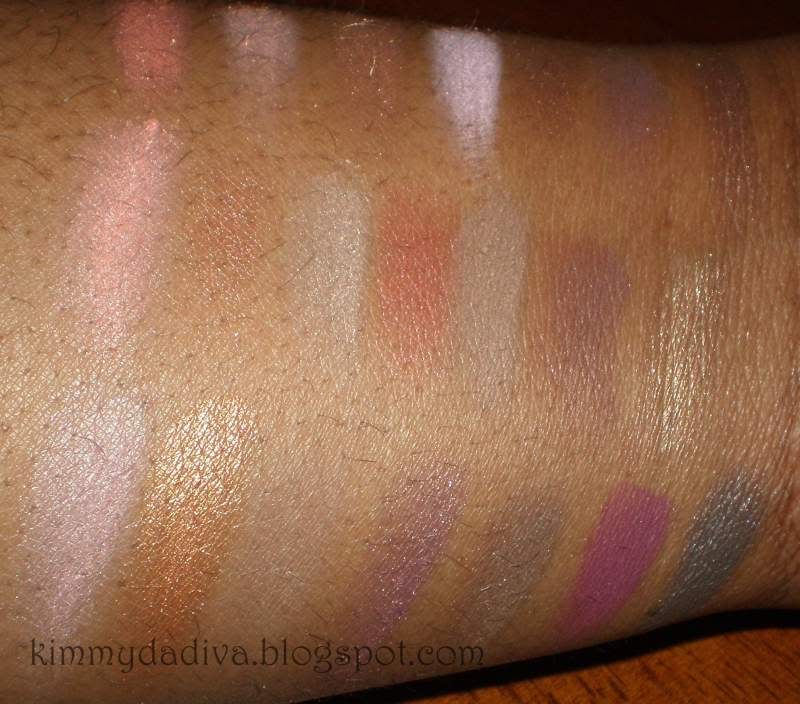 2nd & 3rd row of eye-shadows (no base)
blushes
As you can all see, without swatches the eye-shadows are very pigmented. They are absolutely soft in texture and very blendable. So far I have only done one look using them to test it out and it came out great. Stay tuned for future review of this product .
But you can see some glamorous looks: Check out the lovely
ABrilliantBrunnette
(*
my favorite makeup guru

)
makeup looks using this palette:
-Her Swatches of the palette:
Click here
-Her pink, Burgundy and brown tutorial look using the palette:
Click here
-Her brown with Gold liner tutorial:
Click here
Be fabulous!
Disclaimer: This item was brought by me and with my own $$$$.