Hey beauties,
I know from the title you guys maybe be wondering what brand is called
Nicka K
. Well this brand:
Nicka K
is becoming a well known beauty brand in the African American community. It is mostly found in Beauty Supplies stores and is featured by several makeup artist on models in the Sophisticated Black Hair magazines or Hype Hair magazines. I always have been using this brand cosmetics: they have an array of cosmetics from eyeshadows to lipsticks to face bronzers and much more. Here a swatches of the lipsticks I own from this brand.
These lipsticks are only $1 at my Beauty Supplies stores and have extremely great pigmentation and array of colors. They are aren't the best in durability, they pretty much last about 2.5 hrs most after application. I would say they are a point below in ratings to Wet n Wild Silk Finish lipsticks.
All are hand swatches:

Nicka K lipsticks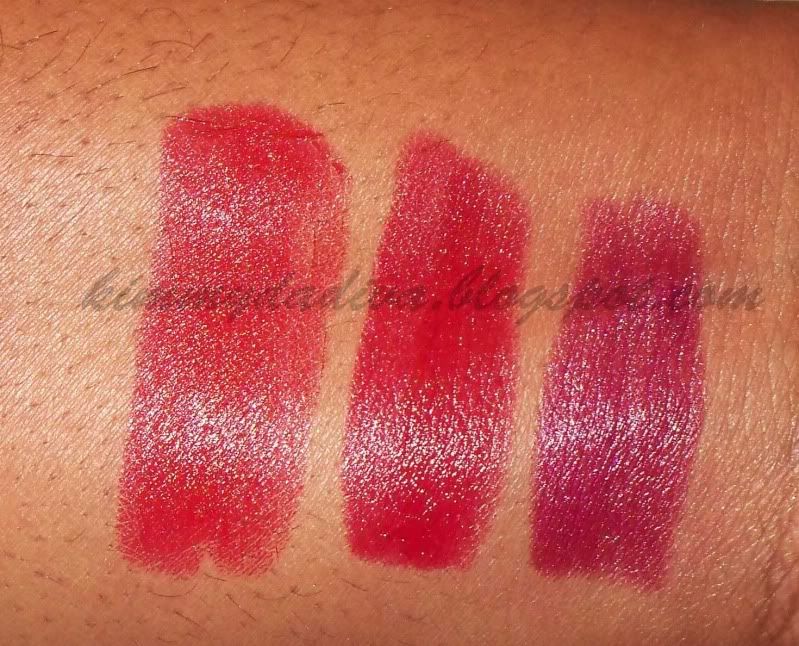 L-R: Ruby Red, Plum Brown, Black Orchid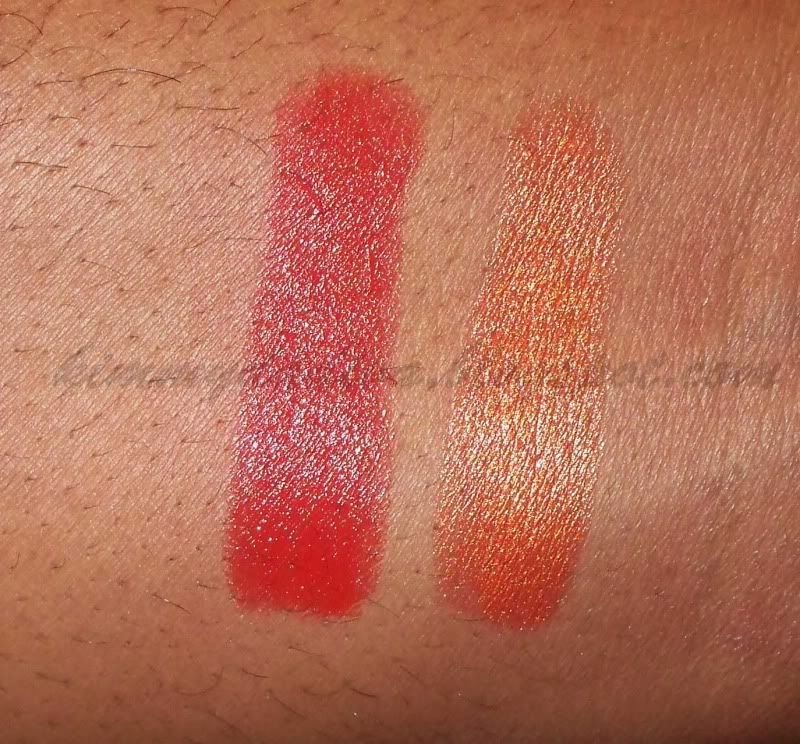 L-R: Apricot (♥ it) , Vibrant Orange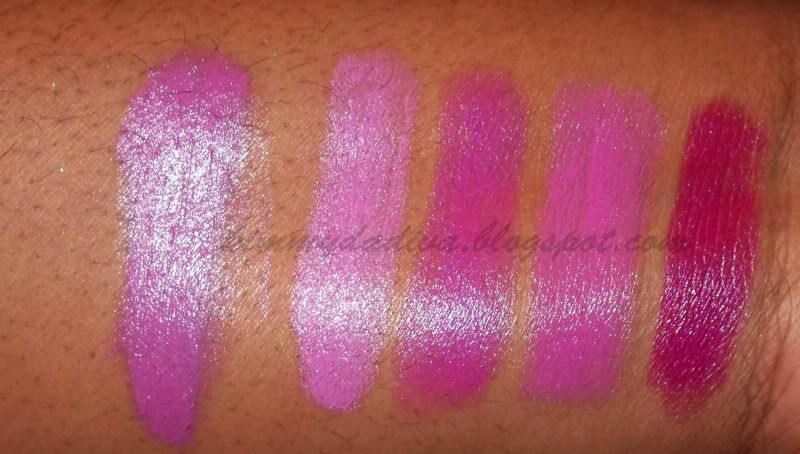 L-R: Wild Violet (♥ it), Lavender Tint, Beach Fuchsia, Pink Tint, Brilliant Fuchsia
L-R: Amethyst, Silver, Glitter
Silver and Glitter lipsticks are very unusual but the Silver color separates a lot on my lips. The Glitter is pretty decent; very pretty over any lip color for a nice photoshoot worthy dramatic picture.
**All lipsticks were purchased by me and I am in no way affiliated with this company or any companies mentioned in this post.