**Picture heavy
Hello beauties,
First and foremost let me just welcome all my new fabulous divas to my blog!! Thanks for visiting my blog and hey I appreciate your love. This look is another makeup look from my ELF Beauty Book: Smoky Eye Edition palette but with a little twist.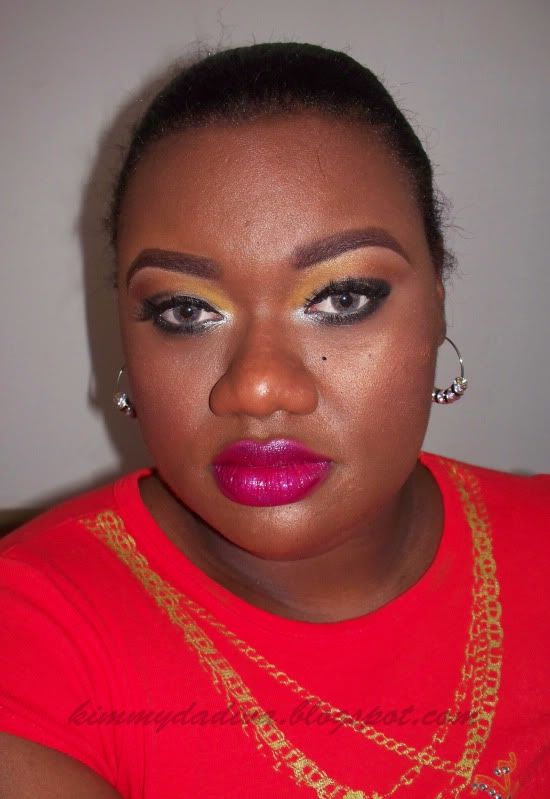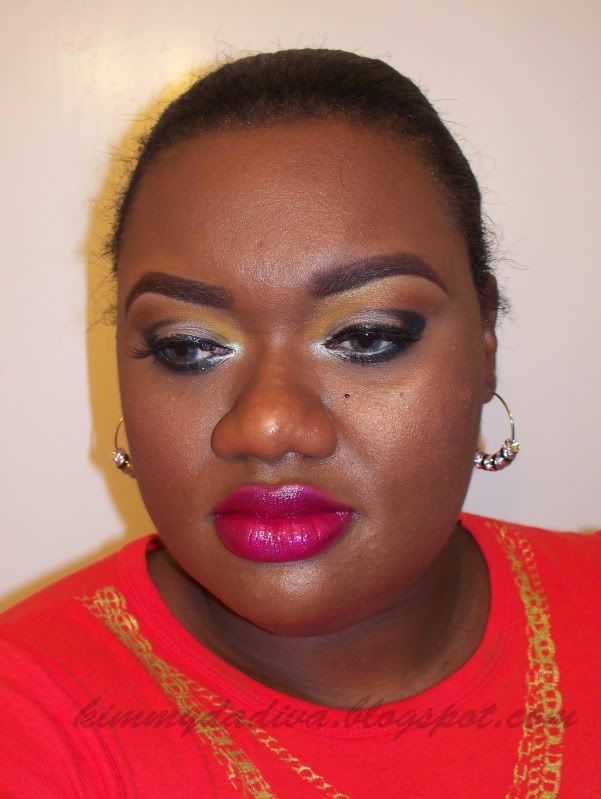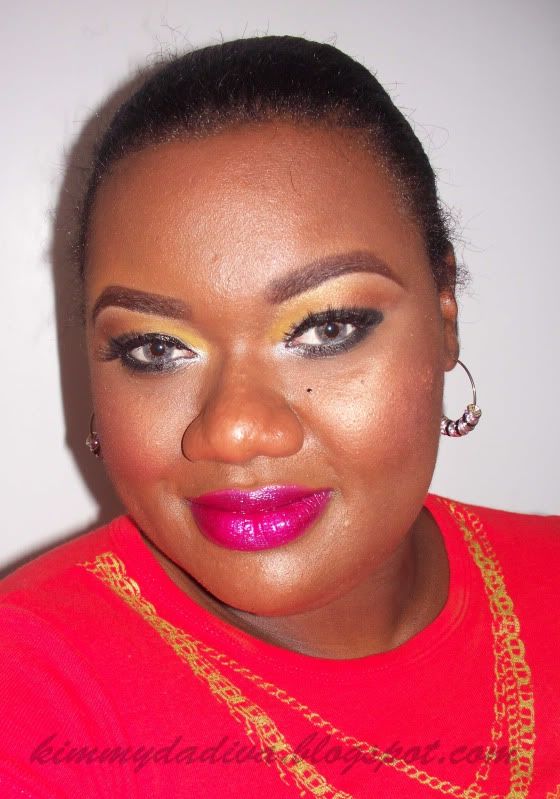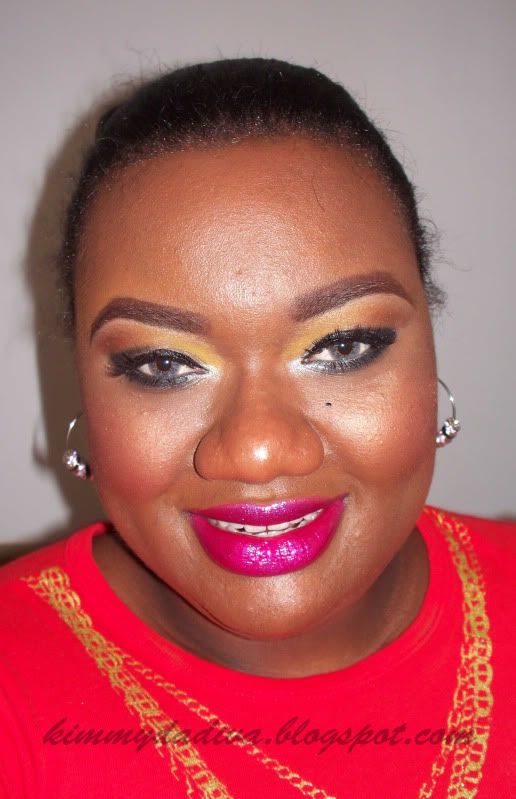 Products Used
FACE
Smashbox primer
20 concealer palette
Black Opal f/d stick: Beautiful Bronze
Maybelline Superstay f/d: Cocoa
N.Y.C. Sun 2 Sun bronzer: Bronze Mist
Ruby Kisses All Over Glow: Golden Goddess & ELF studio bronzer: Warm (
highlight
)
ELF blushes: Glow; Studio blush: Blushing Rose & Rimmel blush: Berry
ELF studio bronzer: Cool; dark color (
contour
)
EYES
UDPP
L'Oreal HIP paint: Nervy
ELF eye quad: Luxe;
light tan brown color
(
lid
)
ELF Beauty Bk: Smoky Eye Edition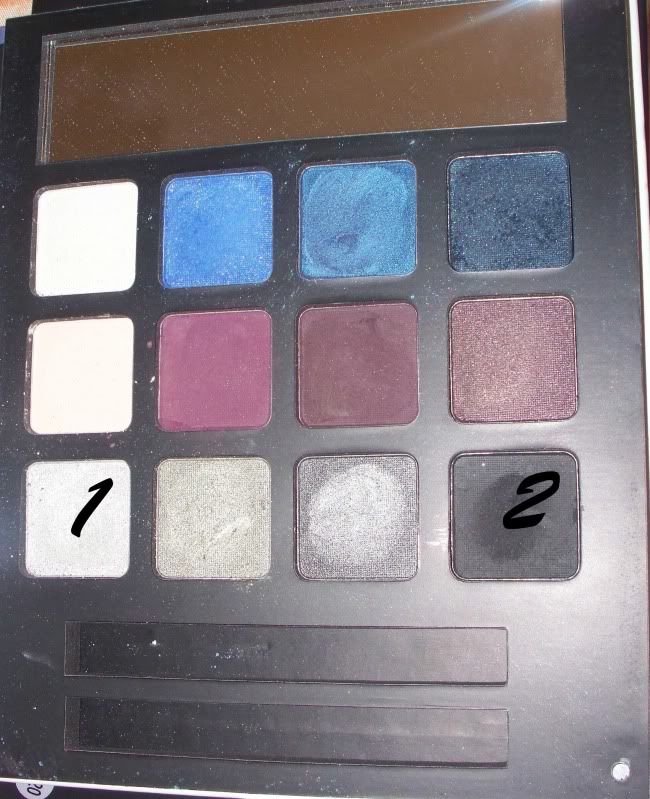 ➺ Color 2: Black (
outer lid & crease, bottom lashline
) & Color 1: Silver (
tearduct & inner bottom lashline
)
ELF e/s: Mocha (
outer browbone
)
120 palette:
matte yellows mixed with matte oranges colors
(
inner browbone/crease
)
L'Oreal HIP eyeliner: Silver Lightning (
tearduct base & waterline
)
Wet n Wild cream eyeliner: Black
La Charme lashes #110
Maybelline Lash Stilletto mascara
LIP
Revlon l/s: Wild Orchid & Raspberry Bite
ELF glitter l/g: Crystal Cranberry
✧✧✧✧✧
You know I had to change my lip color:
LIP #2:
ELF l/s: Fantasy
This lip color is a neutral lipcolor but the previous lipcolor stain my lip hence the hint of pink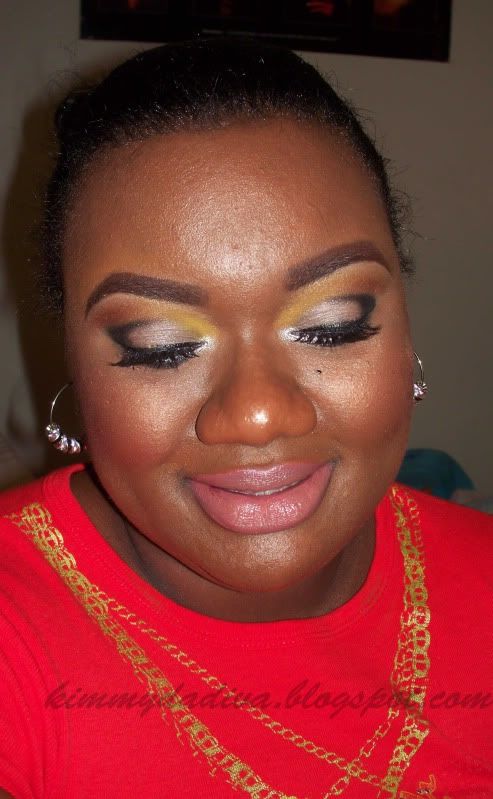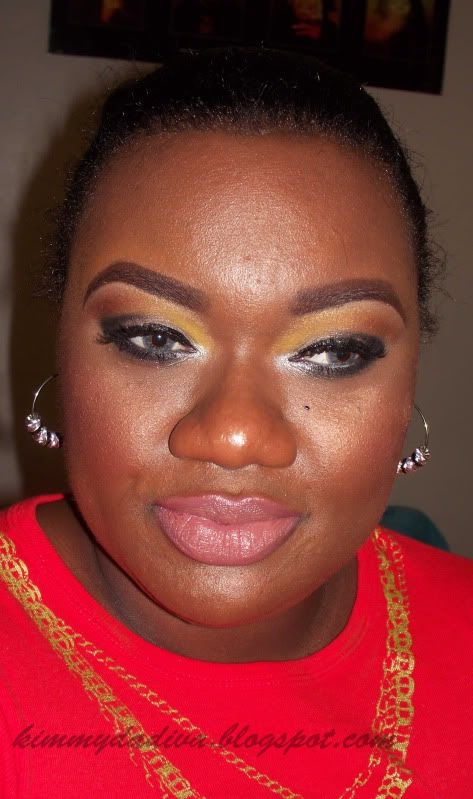 ✧✧✧✧✧
LIP #3:
Rimmel l/s: Birthday Suit & L'Oreal HIP l/s: Gutsy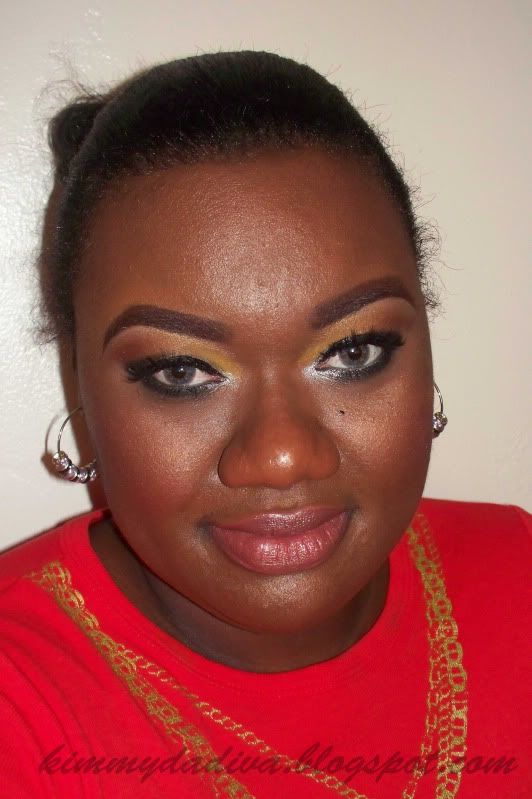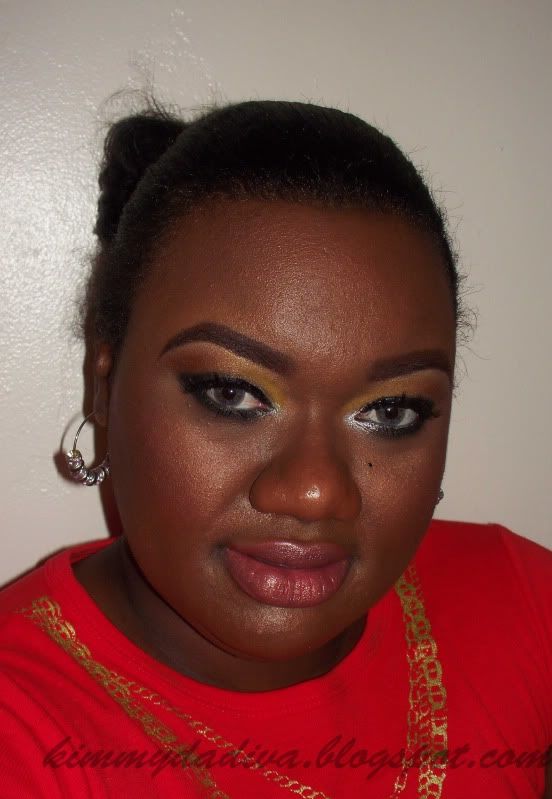 Be fabulous & be smart!!