Hello Beauties,
If you have viewed my Wet n Wild: Baked eyeshadow haul post, I swatched the Bake Off Contest eye kit and from the kit I saw right off a possible dupe for a MAC mineralized eyeshadow. The MAC mineralized eyeshadow is
Sea & Sky.
The last colors from the 1st column of the Bake Off Contest kit is a dupe for both shadows in the Sea & Sky eyeshadow duo.
See for yourself
L-R: Wet n Wild baked shadow in Bake Off Contest and MAC Sea & Sky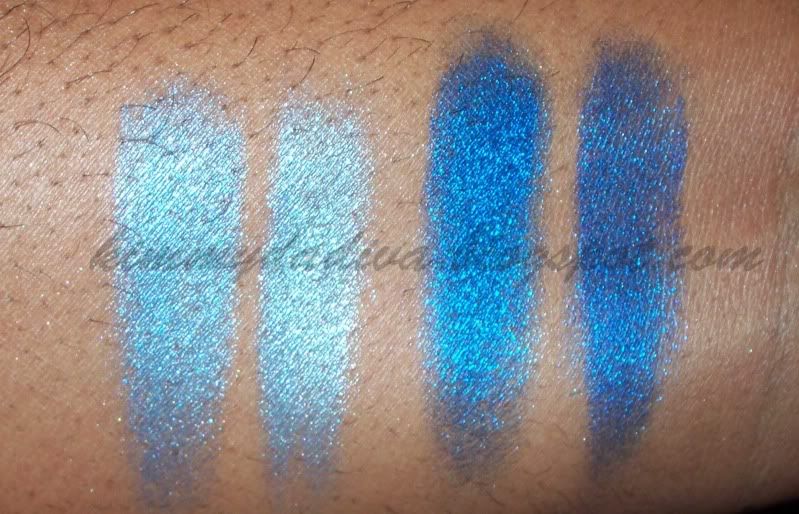 L-R: Left swatches from the Wet n Wild Bake Off Contest shadows and right swatches are MAC Sea & Sky mineralized eyeshadow
All swatches are done without base/primer
If you don't own the Sea & Sky from MAC , well then get your hands on Wet n Wild Bake Off Contest to get a very close eyeshadow color for way less than the price.