Hello beauties,
So I have been going through my stash and found some items that I haven't used in a while and decided why not do a look with these oldies but goodie products. If you recall Wet Seal the clothing store had come out with a makeup line namely: Urban Vibe and if I recall Keri Hilson was the spokesperson behind it. Well today's look features the baked eyeshadows from that line.
*
* Tutorial was done same day as previous blog post.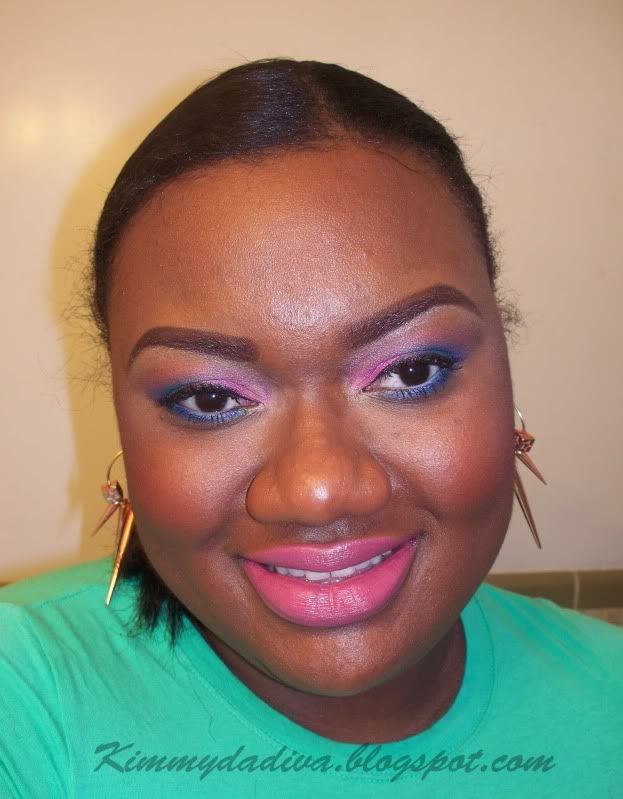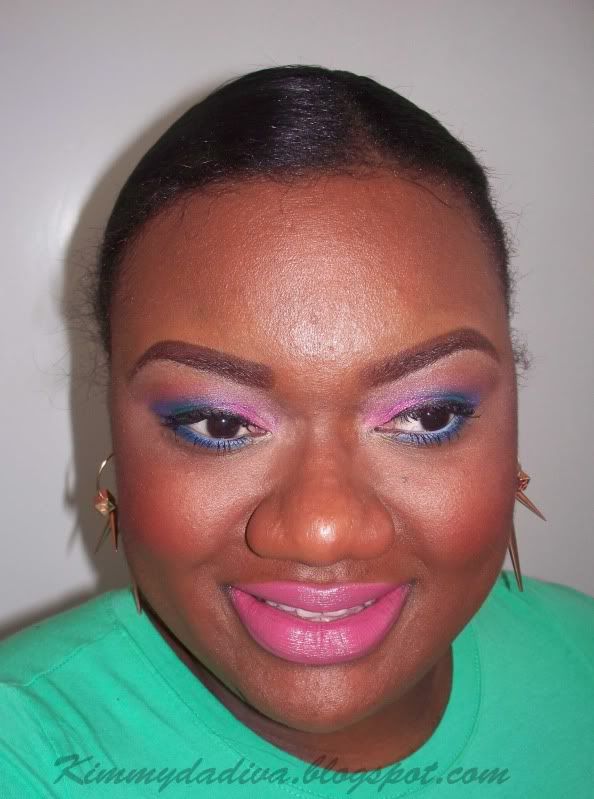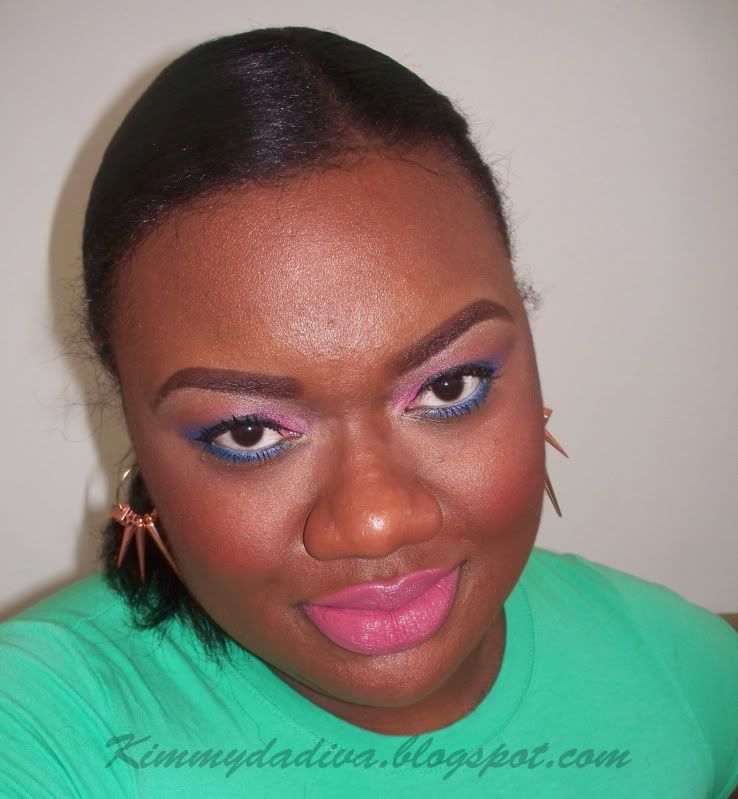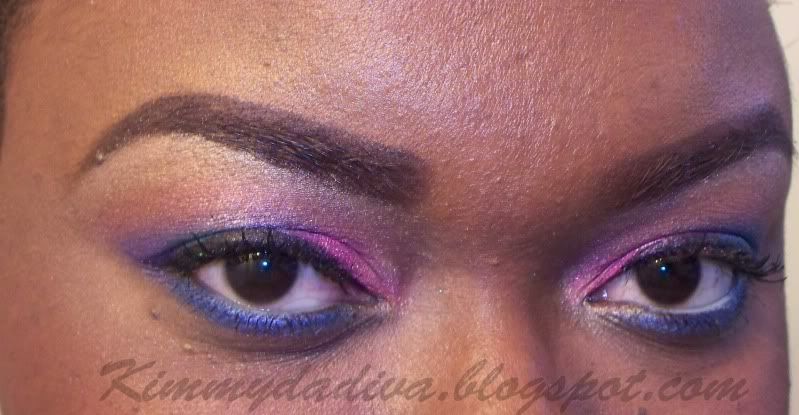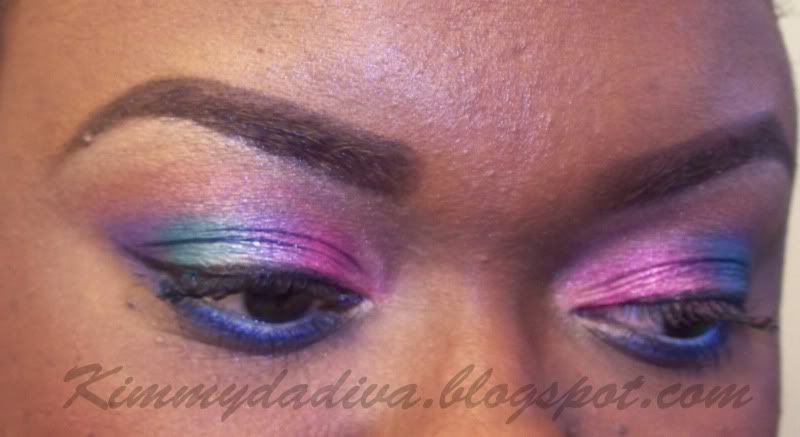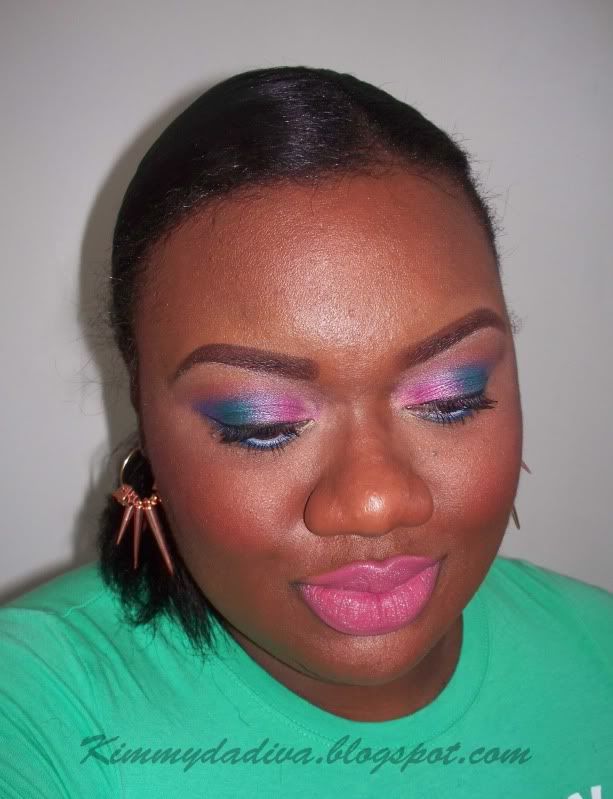 Products Used
FACE
Smashbox primer
20 concealer palette
Black Opal f/d stick: Beautiful Bronze
Revlon PhotoReady f/d: Mocha
N.Y.C. Sun 2 Sun bronzer: Bronze Mist (all over powder)
Sally's Girl highlighter: Soft Light (highlight)
La Femme blush: Fuchsia mixed with Russet
EYES
UDPP
Ben Nye Grand Lumiere creme color: pink, green, purple and blue colors (base)
Urban Vibe baked duo e/s:
⇢⇢ Jezebel
; pink color (
inner ⅓ lid
), purple (
outer ⅓ lid
)
⇢⇢ Berriful; green color (
middle ⅓ lid
), royal blue color (
bottom lashline
)
⇢⇢ Sunset; gold color (
tearduct
), orange color (
browbone
)
L'Oreal HIP duo e/s: Adventurous (highlight)
Wet n Wild cream eyeliner: black
Rimmel eyeliner: white (
waterline
)
Maybelline Lash Stilletto mascara
LIP
Revlon l/g: Mad About Mauve
Be Fabulous and be smart!!