Hey Beauties,
Just dropping in to share a
Face of the Day
....
Bye October and

Welcome sweet November
.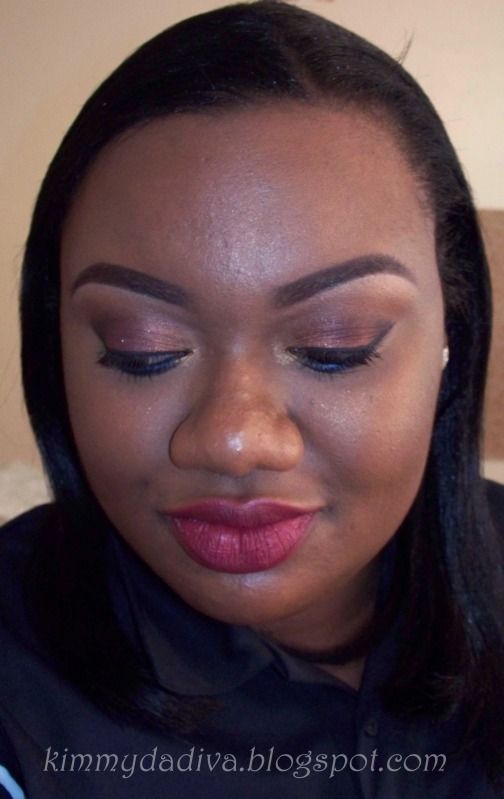 Products Used
FACE
Maybelline BB cream: Deep sheer tint
Revlon PhotoReady concealer: Deep (
under eye concealer
)
Ben Nye powder: Banana Visage (
set under eye concealer
)
MAC MSFN: Deep Dark
Covergirl Queen bronzer (
contour
)
EYES
UDPP
Maybelline 24 hr Tattoo: Mahogany (
lid base
)
Wet n Wild eyeliner: Deep Blue (
bottom lashline base
)
MAC e/s: Texture (crease) & Rule (
crease
)
Wet n Wild ColorIcon palette
:
Golden Goddess; shimmer beige (

highlight

)
Vanity: shimmer brown (lid), gold (

tearduct

), dark brown(

outer lid

)
Snow Spirit: deep shimmer blue (bottom lashline)
Rimmel eyeliner: Black (
waterline
)
NYC liquid liner: Black
Maybelline Volume Express Turbo Boost mascara
LIPS
Wet n Wild l/s: Cinnamon Spice #917B
Be Fabulous & be smart!!!