Hey Beauties,
If you can recall I posted and did a video on an
influenster Voxbox for Beauty Bloggers
that I received. Now one particular beauty item that I wanted to try was the N.Y.C. Individual Eyes palette namely
Dark Shadows
. It is a limited edition item and of course knowing this is a beauty blog, I had to give my take in using this palette.
However, I have to review this item for you beauties. The N.Y.C. Dark Shadows palette is limited edition palette so if you see it at your local drugstore and would love to purchase it, definitely do.
The palette has four colors that are great for any glitz and glam makeup look, especially for a date night, smokey eye, club look; not a palette for your everyday wear kinda look. The palette also contains a primer so this saves you money on purchasing a eye primer and some eyeshadows separately. With that it come with an extra which is an illuminator that can be used as an eye highlight color along with being used as a face highlighter (
which in the latter case looks absolutely awesome
). Nonetheless, this palette has it cons; couple of the shadows are chalky and it definitely gives fallout but on the rating scale this gets a 7 out 10.
So beauties here is my look using the
NYC Individual Eyes; Dark Shadows palette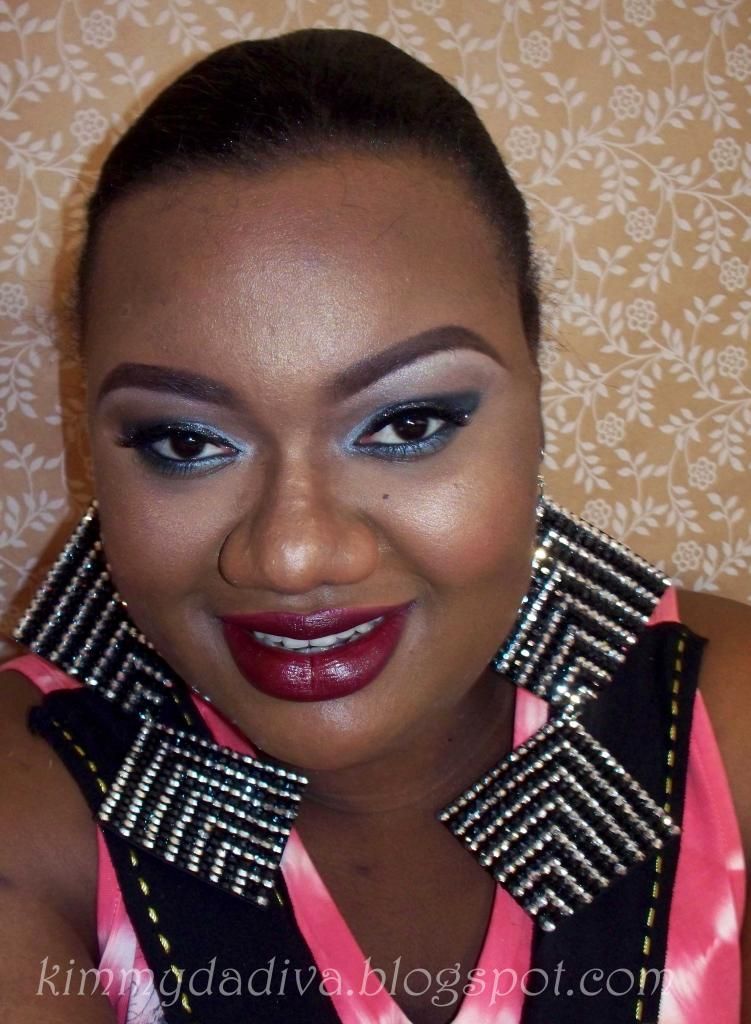 Products Used
FACE
Milani cream to powder f/d: Pecan
L'Oreal True Match concaler: C6-7-8 (
under eye concealer
)
NYC Translucent powder (
set under eye concealer
)
20 concealer palette: dark color (
contour cream
)
Milani Even Touch powder: Creamy Cocoa
Kleancolor Sugar Paint: Cocoa Icing; dark color (
contour
)
Milani Face mosaic cheek color:
Milani Sunset Duo: Sunset City; light color & Dark Shadows palette illuminator cream (
highlight
)
EYES
Wet n Wild eyeliner pencil: black (
outline c shape on the outer lid & waterline
)
L.A. Colors Jumbo pencil: Sweet Wishes (
bottom lashline base
)
NYC eyeshadow palette: Dark Shadows
eye primer
darkest crease/contour color (

outer lid & outer bottom lashline

)
silver color (

all over lid color

)
shimmer white (

highlight

)
shimmer grey color (

inner bottom lashline

)
Milani powder: Creamy Cocoa (
crease blending color
)
NYC liquid eyeliner: Black (
lid liner
)
Ruby Kisses iBling glitter eyeliner: Glitz n Glam (
lid liner
)
Kiss pro eyelashes #05
Clinique mascara
LIPS
L.A. Colors l/l: Deepest Plum
Revlon l//s: Black Cherry
✯✯✯✯✯✯✯✯
LIP #2
L.A. Colors l/l: Smooth Plum (
outline
)
Nicka K l/l: Red (
fill lips
)
NYX l/s: Electra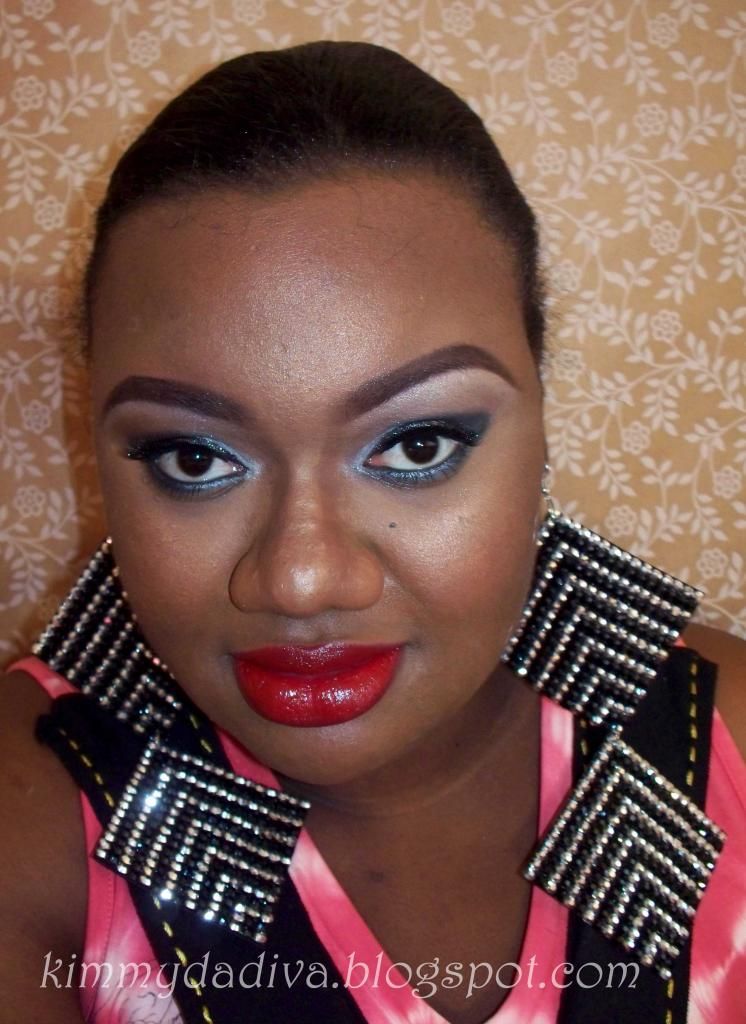 Note: Eyeshadow palette & lashes was sent to me complimentary of influenster for review and testing and I am in no way affiliated with the companies mentioned or getting compensated to do a review.
Be fabulous & be smart!!