Hey Beauties,
I hope all is well, Hope you all had a wonderful Thanksgiving Day and happy shopping on Black Friday and getting the awesome Cyber Monday deals ...I know it's Fall and pretty much pastel and bright colors are not deemed for this season, but I had to pull put some colors in this moody weather.
Here I used my
Wet n Wild cosmetics Flora
trio from the limited edition set I had bought some months ago. I really like the colors in this set, it's not the typical brights I would put together in a makeup look, it allowed me to think outside of the box in how I would do my color placement for this look. So here is my take using Flora trio.... hope you like!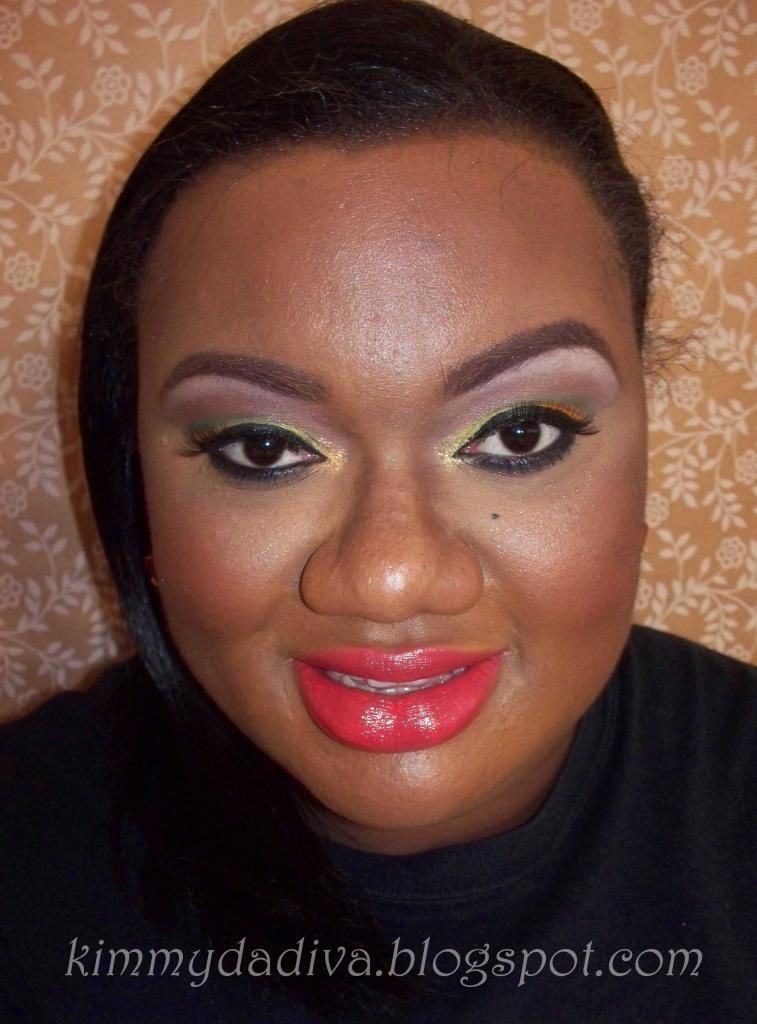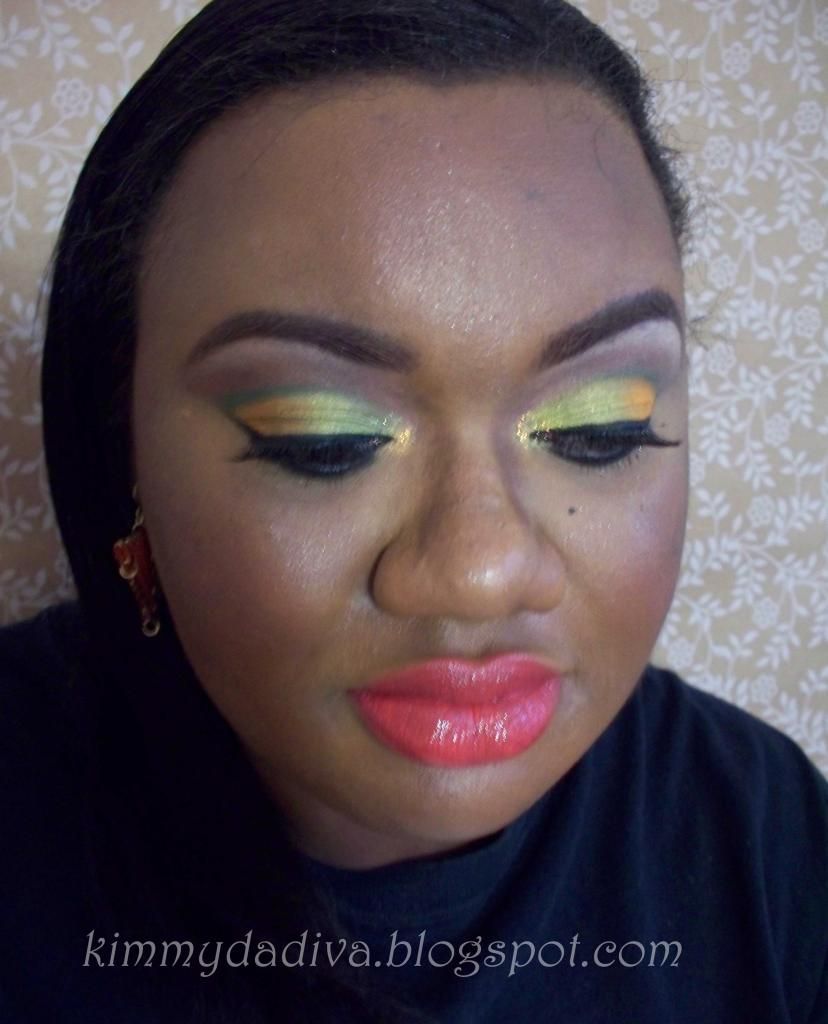 see the effects of the Wet n Wild MegaSparkle in the tearduct area ❤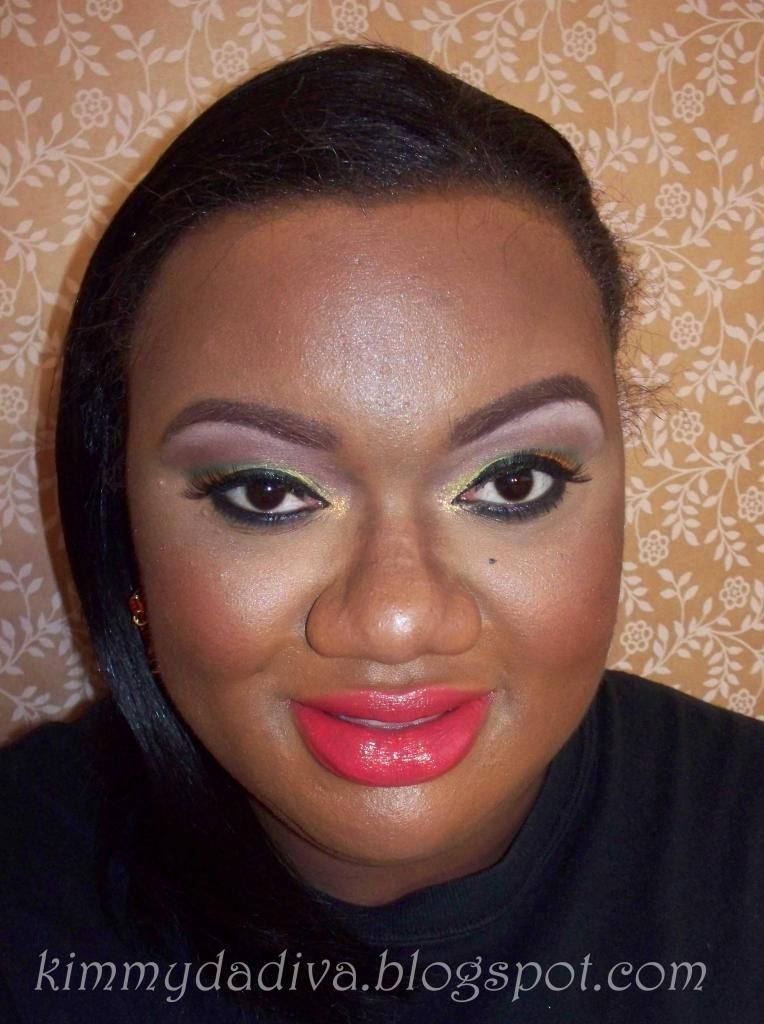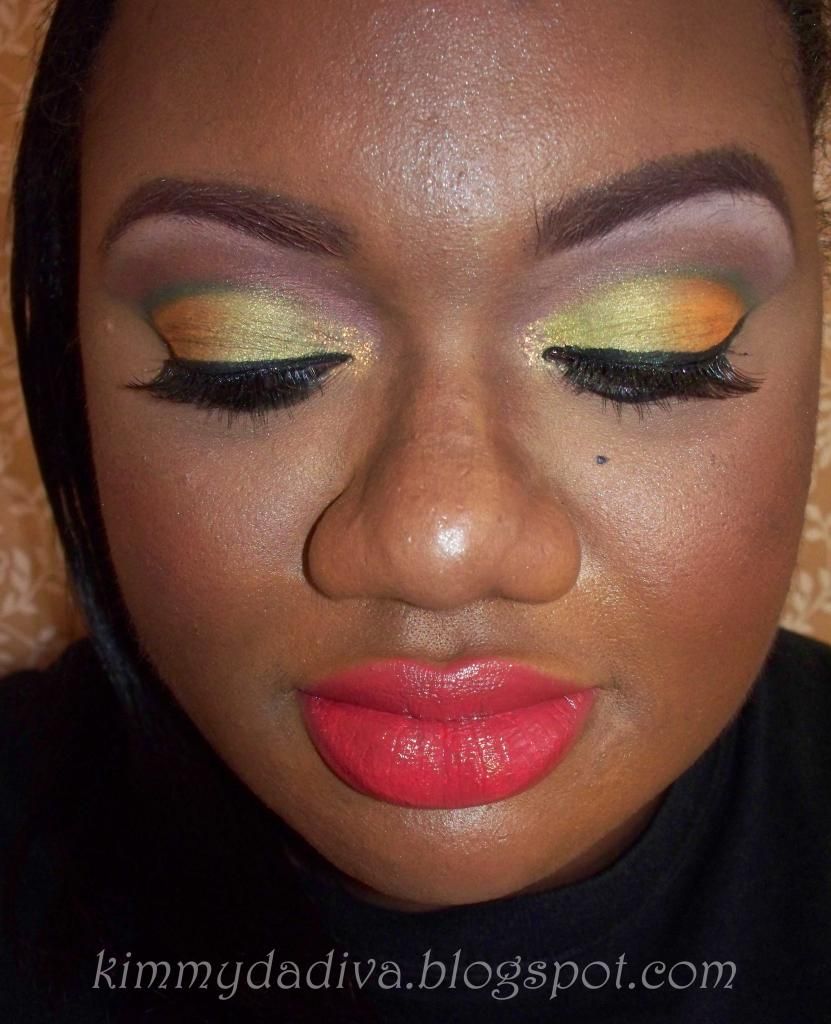 Products Used
FACE
Milani cream to powder f/d: Pecan
Black Opal f/d stick: Beautiful Bronze (
conceal acne scars
)
L.A. Girl Pro concealer: Fawn (
under eye concealer
)
NYC Translucent powder (
set under eye concealer
)
Milani Even Touch powder f/d: Creamy Cocoa
Milani e/s: Brown Stone (
contour
)
Wet n Wild silk finish blush: Baked Earth
Wet n Wild Megasparkle powder dust: Lotus Flower (
highlight
)
EYES
Jordana eye primer
L.A. Colors Jumbo pencil: Sea Shell (
base
)
Wet n Wild Trio:
Flora
; lime green (
inner lid
), orange (
outer lid
), seagreen (
outer crease
)
Wet n Wild bronzer: Bikini Contest (
crease
)
Wet n Wild e/s: Brulee (
highlight
)
Wet n Wild eyeliner pencil: black (
bottom lashline
)
Physician Formula Shimmer Strips for Green Eyes cream eyeliner: black color
Wet n Wild MegaSparkle: (
tearduct
)
ELF Dramatic lashes
Clinique mascara
LIPS
Wet n Wild l/s: #909D Cora-line
Victoria Secret Dazzlegloss: Dazzling Citrus
LIPS #2:
Wet n Wild l/s: #516C Sunset Peach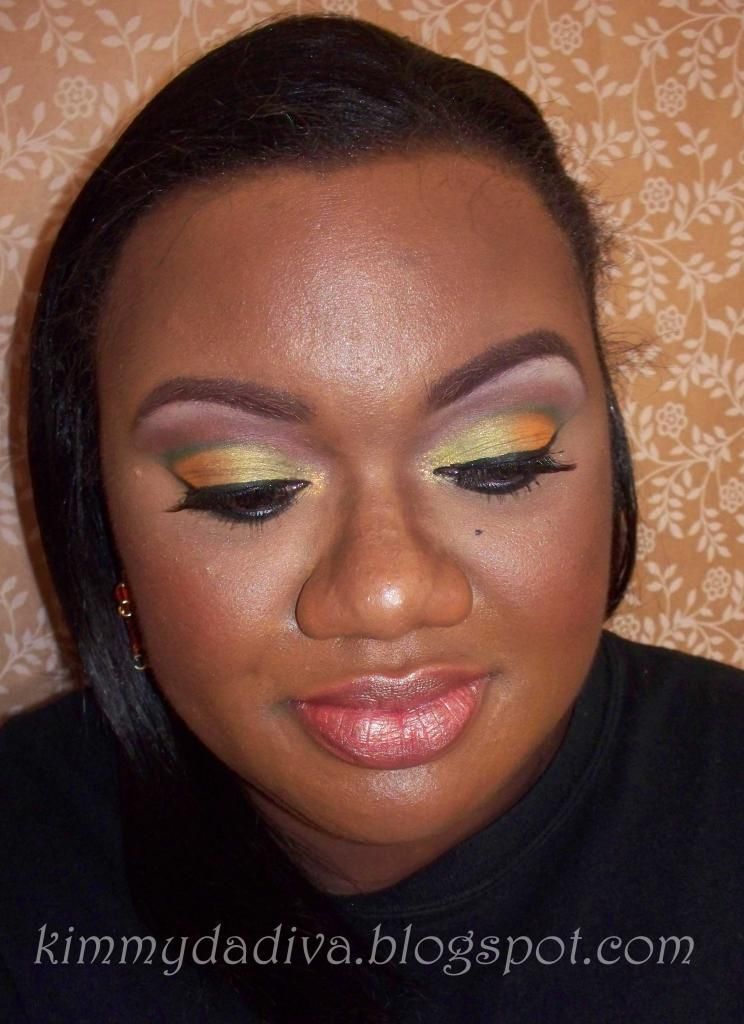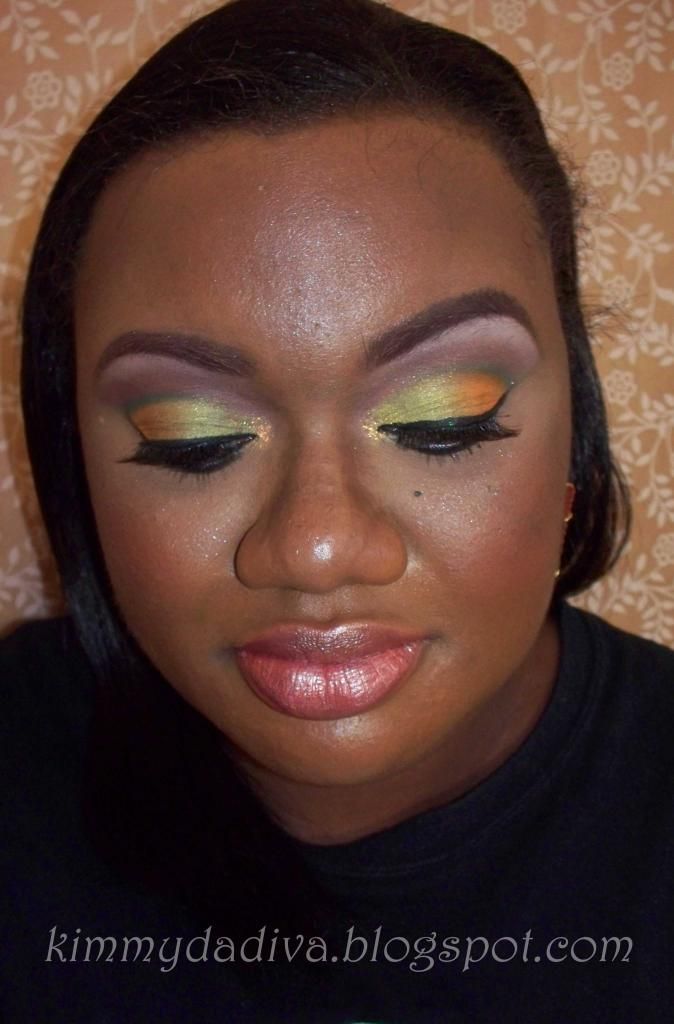 Be Fabulous & be smart!!!