Hey Beauties,
October is Breast Cancer Awareness month. In any way we can as individuals we should support Breast Cancer Awareness. I lost my dad to cancer (
not breast cancer
), and I pray and hope that there will be a cure soon for this. Being the makeup junkie I am, I had to spread my awareness in my own beauty way.
I did this makeup look as I was inspired from Nicki's new video: Them Boys as well...
Think Pink
beauties and remember to keep the
HOPE
Kudos to Nicki for pink hurrr, nails & makeup!!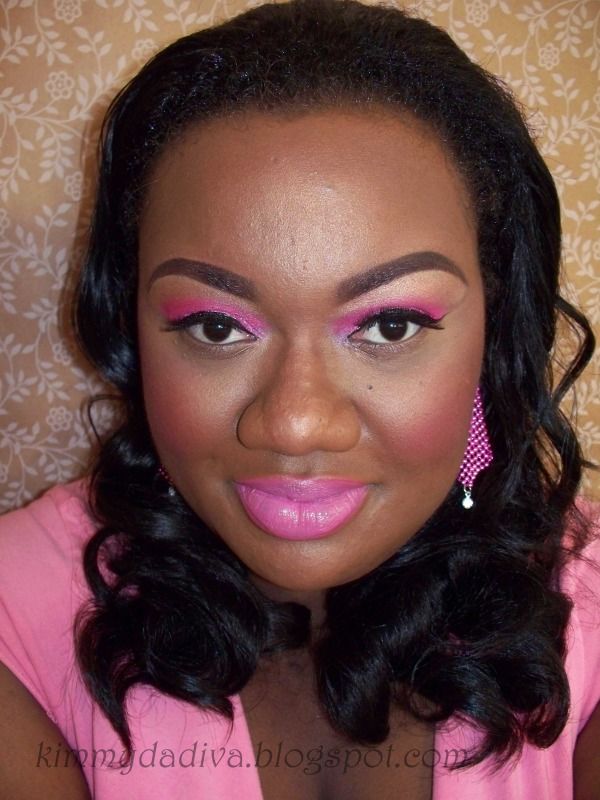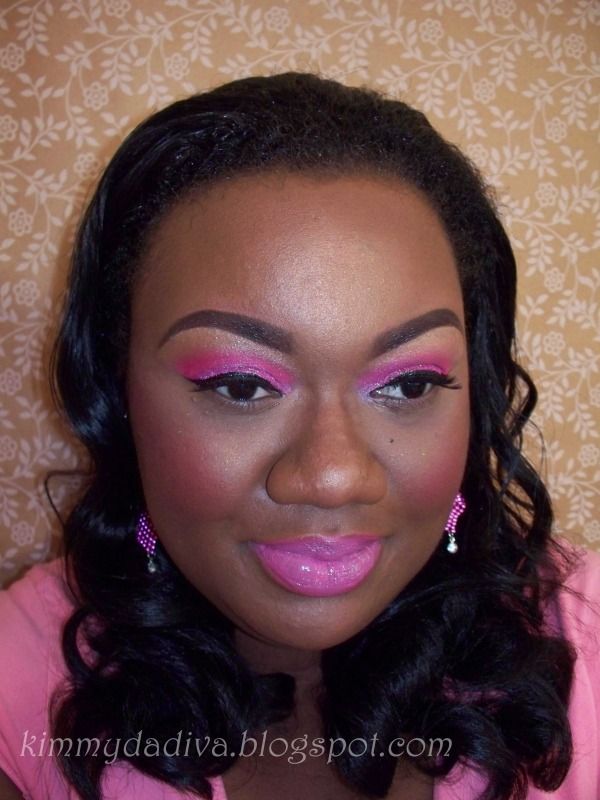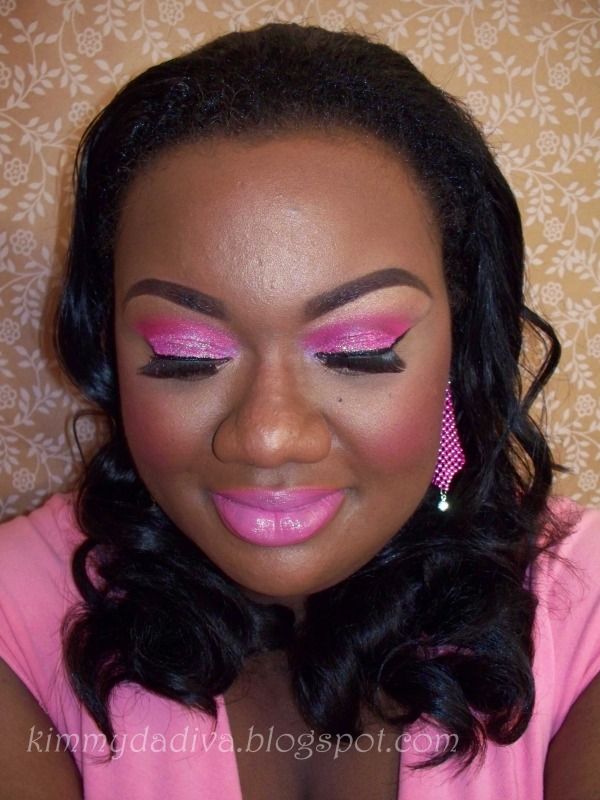 FACE
Black Opal f/d stick: Beautiful Bronze (
conceal acne scars
)
Maybelline Superstay f/d: Mocha
Revlon PhotoReady concealer: Deep (
under-eye concealer
)
N.Y.C. Translucent powder (
set face & under eye concealer
)
La Femme blush: Magenta (
cheek contour
), Fuchsia (
blush
) & Sienna (
chin contour
)
ELF blush: Blushing (
highlight
)
EYES
Jordana eye primer
Random lipliner: Hot Pink (
cut crease
)
Jordana eyeliner: Espresso (
bottom lashline base
)
120 palette: 1st edition (
see the coding system on the right side of blog for details
)
Profusion quad: #06; hot pink shimmer color (
lid
) & light pink shimmer color (
tearduct
)
Profusion 10 shadow palette: #09; glittery shimmer tan color (
highlight
)
Random Ebay glitter; pink with reflects (
lid
)
L.A. Colors liquid liner: Black
Clinique mascara
Ebay lashes F6
LIPS
Random l/l: Hot Pink
MAC l/s: Pink Nouveau
L'Oreal Color Riche l/g: Pink Panther
Let the Awareness Spread, not cancer!