Hello Beauties,
I am a member of
Ipsy
, formerly known as MyGlam and this month bag is a BombShell theme. I received five beauty items in my bag. To see what I got watch the video below and hope you enjoy the tutorial along with it. Now lets continue with this makeup look!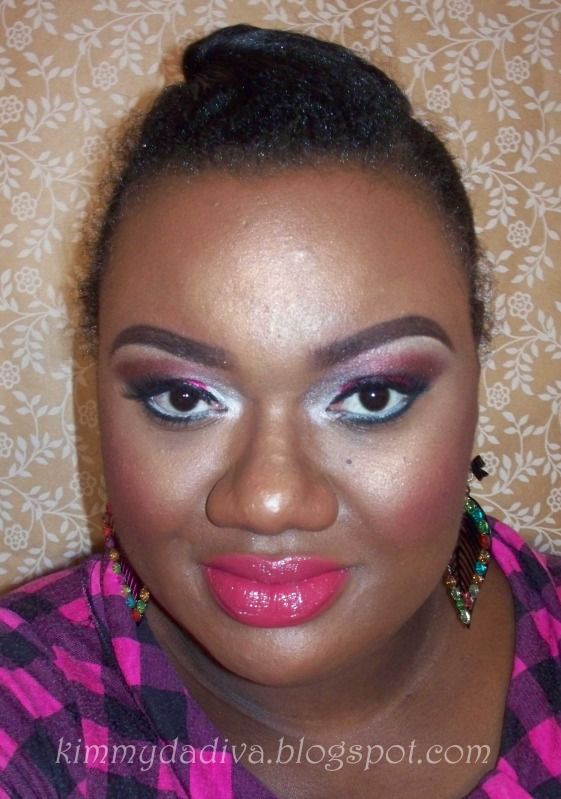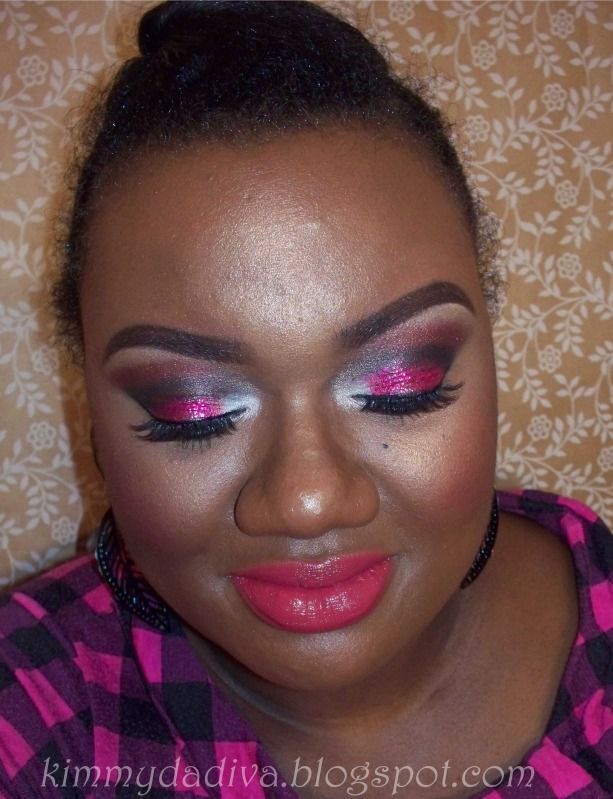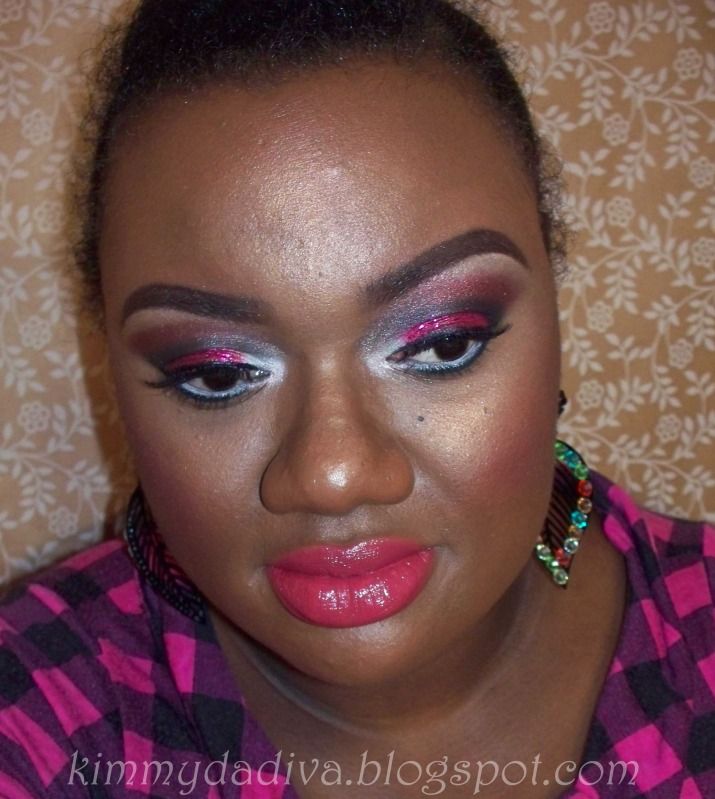 Products Used
FACE
Black Opal f/d stick: Beautiful Bronze (
conceal acne scars
)
Ruby Kisses No More Blemish f/d: Cognac
Ruby Kisses mineral powder: Cognac
Revlon PhotoReady concealer: Deep (
under eye concealing
)
NYC Translucent powder (
set under eye concealer
)
Ruby Kisses mineral powder: Ebony (
contour
)
L'Oreal HIP pigment: Restless & ELF Natural Radiance blusher: Coy (
highlight
)
La Femme blush: Bordeaux
EYES
Jordana eye primer
Wet n Wild coloricon eyeliner: Black (
cut crease base
)
Nicka K e/s: #3037 ; black color (
crease
)
L.A. Colors Jumbo pencil: Sea Shell (
lid base
)
Coastal Scent e/s sample set #5 from October's Ipsy bag;
Vanilla Sky (

inner lid/tearduct & highlight

)
Frosty Taupe (

inner crease

)
Raisin Berry (

browbone/above crease

)
Be A BombShell pen eyeliner: Onyx (
bottom lashline
)
Random concealer pencil & L.A. Color Jumbo pencil: Sea Shell (
waterline
)
Sally Girl Sparkle Effects: Fuschia- licious (
middle lid
)
La Charme lashes #415
Clinique mascara
LIPS
Mirenesse lip bomb: #4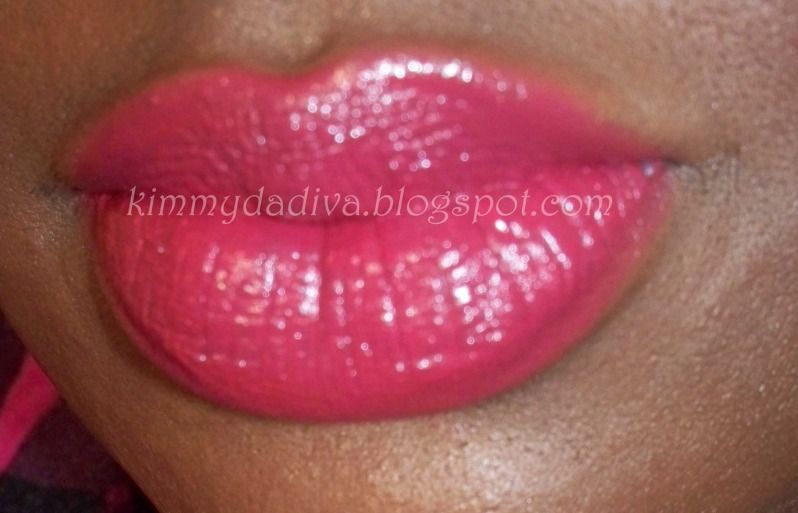 ❈❈❈❈❈
And if the Ipsy sample lip bomb color is too intense for you, for this look; here is my neutral lip color with this look.
LIPS
Revlon l/s: Just Enough Buff
Wet n Wild l/s: 502A; Dark Pink Frost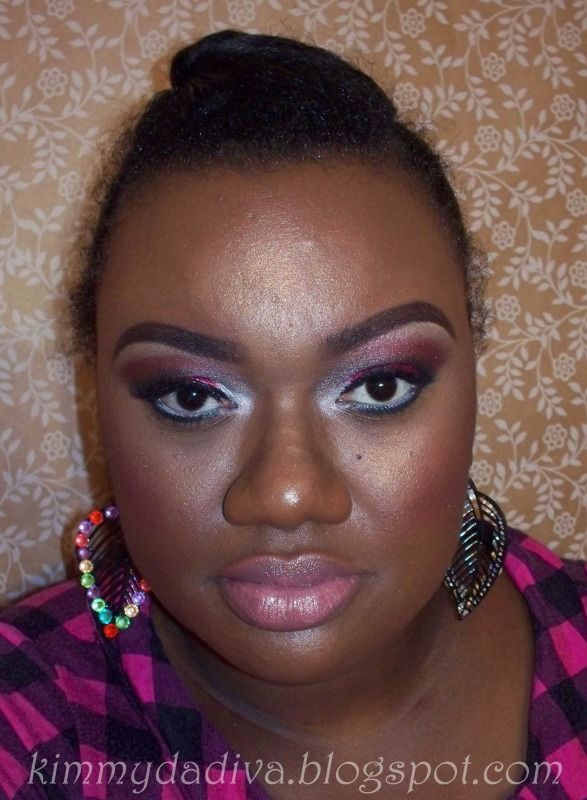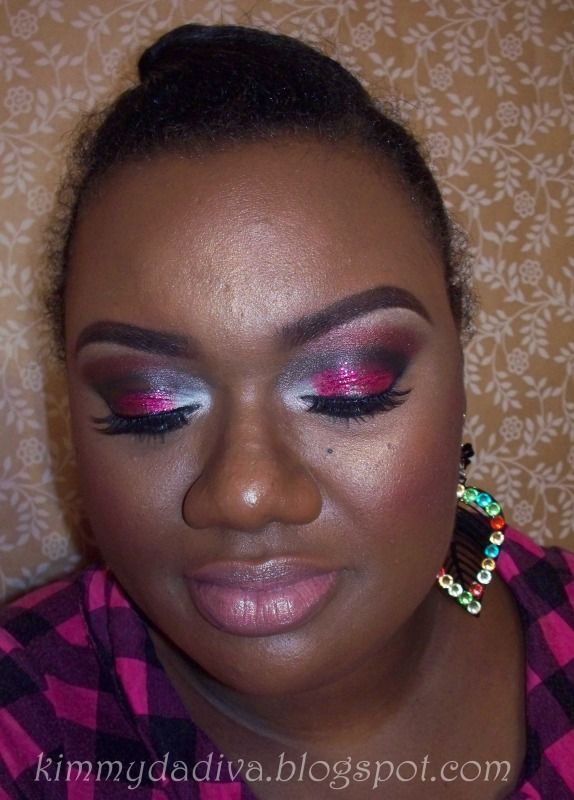 Be Fabulous & be smart!!!