Hey Beauties,
I hope all is well... I have decided for the rest of the year I am gonna take on a challenge, I have a box filled with lipsticks, my personal lipsticks that I haven't shared in any FOTD looks on my blog so my challenge will be to do FOTD's with all of them; from inexpensive to my MAC collection. So starting with this Face of the Day, I have used two lip colors to show how various lip colors work with my look. Stay with me on this journey.
Sidenote: The lipsticks are gonna be chosen randomly out of my box and there are over 50 lipsticks too..................*crosses fingers*
Products Used:
FACE
Ruby Kisses 3d creator: Level 15 (
conceal acne scars
)
Revlon PhotoReady f/d; Cappuccino
Revlon PhotoReady concealer: Deep (
under eye concealer
)
Ruby Kisses HD powder: Rich
Bobbi Brown powder: Basic Brown (
under eye setting powder
)
Maybelline Mineral powder blush: Fresh Plum
Ruby Kisses All Over Glow Bronzing powder: Bronze Glow (
highlight
)
Ruby Kisses mineral powder: Ebony (
contour
)
EYES
Jordana eye primer
Maybelline 24hr Tattoo eyeshadow: Barely Biege (
base
)
Profusion Brightening eye quad:
#
05
; gold color (
inner lid
), rust color (
crease
), black color (
outer crease & bottom lashline
)
#
06
; red (
outer lid
), hot pink (
middle lid
), iridescent pink (
highlight
)
#
10
; mahogany (
crease & bottom lashline
), bronze (
browbone
), beige (
highlight
)
Jordana easy liner: Sterling Blue (
waterline
)
NYC liquid liner: Black
L'Oreal mascara
Marabella eyeliner pen: black (
make dots
)
LIPS
Wet n Wild l/s: #514A; Cherry frost
✶✶✶✶✶✶✶
LIPS: Wet n Wild megashield l/s: Salsa Lessons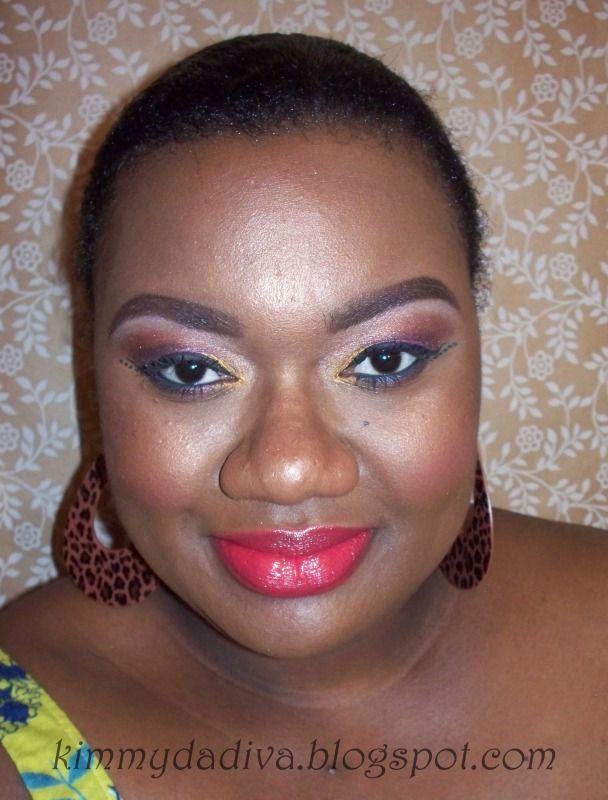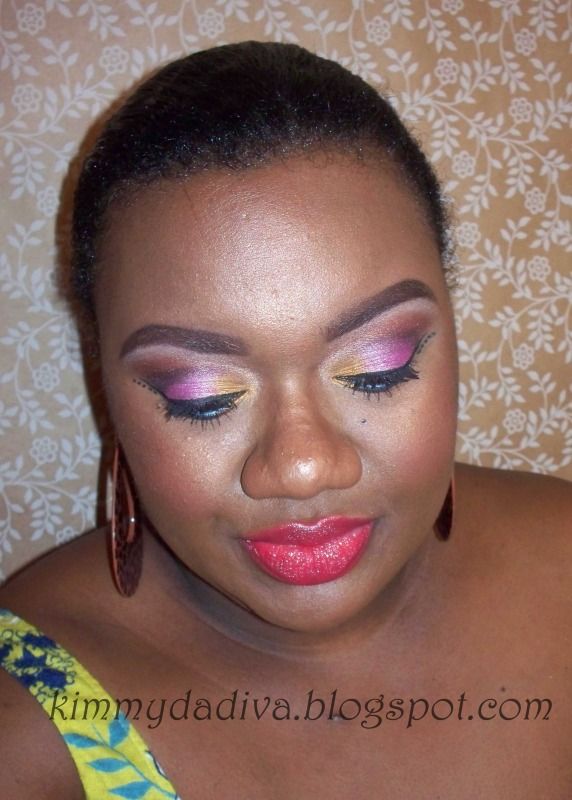 Be fabulous & be smart!!