Hey beauties,
Perfection is not attainable, but if we chase perfection we can catch excellence.
-
Vince Lombardi
And that is my aim to be excellent in what I do. I hope each and everyone is doing extremely well and in excellent state. Today's look was a request for someone who has extremely curly lashes. In the video I stated that any look can be done on any type of eye shape, lashes etc.
However, I also elaborated that one technique for curly lashes is to use a dark base or dark color eyeliner as base. My re
asoning for this is that extremely curly lashes sometimes get in your way in applying makeup on your lids and also doesn't allow for your makeup to be close to your lid line, using a dark base will make you have the effect that you wearing a liner close to your eye lid liner space and create that smokey ellusion. I hope that was understandable in a more written context.
Nevertheless, don't limit yourself with smokey looks if your have curly lashes, using dark liner on the lids first and smudging it out and then applying a light base above it will help your brights looks to be eye popping and create the illusion that you lined your lid already. With curly lashes it is bound to have some fallout of the eyeshadows so apply various coats of mascara which will be very helpful.
Now let me share my look for my curly lashes beauties (

in this tutorial I curled my lashes before, during and after the eye makeup application, because I have long flirty lashes

).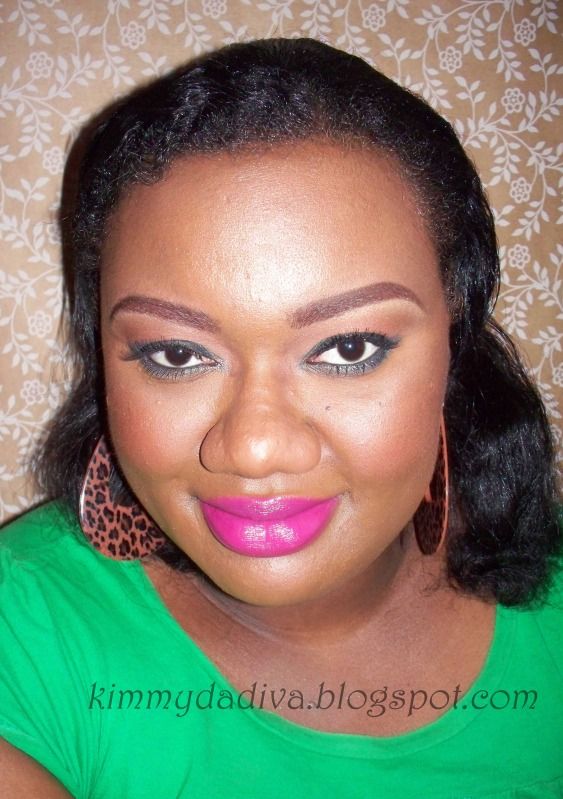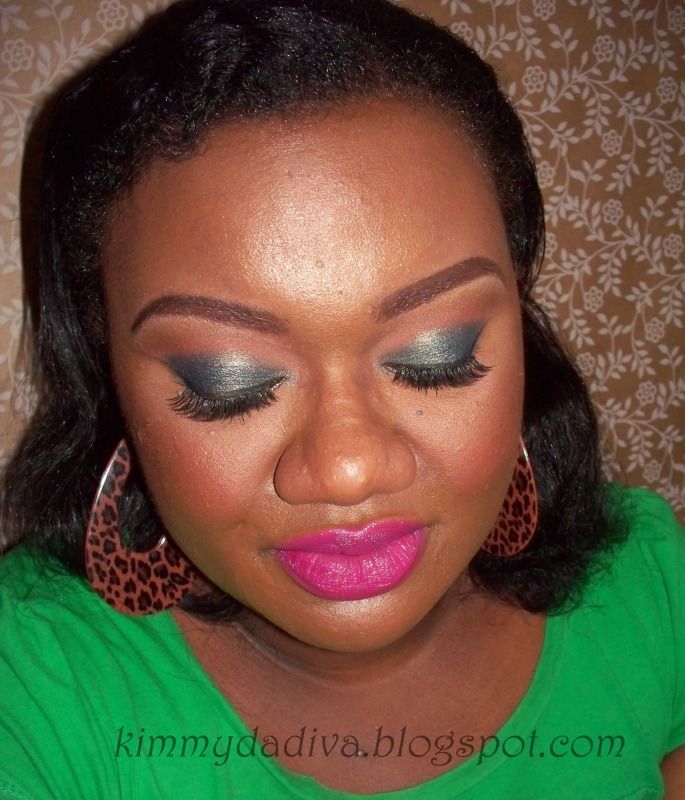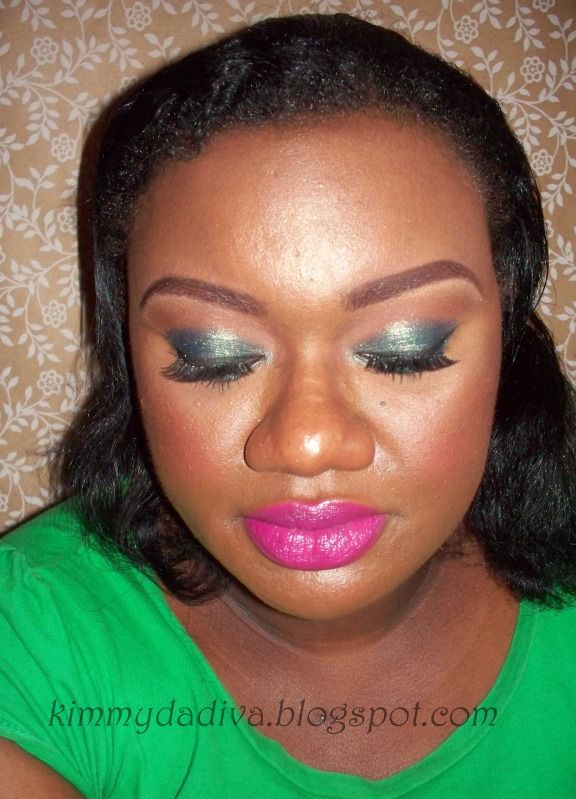 Products Used
FACE
Ruby Kisses 3d Creator: Level 15; dark side (
conceal acne scars
) light side (
conceal under eye
)
Maybelline BB cream: Deep Sheer Tint
NYC Translucent powder (
set concealer under eye
)
Ruby Kisses mineral powder: Cognac
Kleancolor Sugar Paint blush/bronzer: Cocoa Icing ; dark color (
contour
)
NYC Color Wheel powder: Pink Cheek Glow
La Femme blush: Sun kissed Dawn
NYC Sun 2 Sun bronzer: Bronze Mist; light color (
highlight
)
EYES
Jordana eye primer
L'Oreal HIP crayon: Perfectionist (
base & waterline
)
NYC Sun 2 Sun Bronzer: Bronze Mist; dark color (
crease
)
L'Oreal True Match powder: C7 (
blending color
)
L'Oreal HIP pigment:
Striving; applied wet/foiled (

lid & outer bottom lashline

)
Intrepid (

inner bottom lashline

)
L'Oreal HIP e/s duo:
Flare; light color (

highlight

)
Saucy ; dark color (

browbone/crease

)
Physician Formula Shimmer Strips eyeliner for Green Eyes; black liner (
lid liner
)
La Charme lashes #415
Clinique mascara
LIPS
L'Oreal l/l: Lilac Fuchsia
Wet n Wild l/s: 511B Nouveau Pink
Note: I am NOT stating that I am a perfectionist, never will I say that because everyday I am a work in progress and trying to master any craft I am indulging myself in..... Practice makes Perfect!!!
Be Fabulous & be smart!!