Hey beauties,
It's Friday... T.G.I.F. .... yessssss!!! OMG at the months/ weeks going by so fast. We have two months till Christmas. Are you excited or not?
Now I have decided to start shopping my stash and limit my makeup purchases. I have been tempted to get that UD Vice palette, BH cosmetics Party Girl & their Day & Night palette but I own so much eyeshadows that are similar and I don't even use most of the ones I own so I opted out of my purchases.
I also own a couple pigments too. Pigments are loose eyeshadows and boy oh boy have I been sleeping on my L'Oreal HIP pigments.
So here is another look for you beauties, very sultry simple date night look. Btw I have done two lip colors combo so you can have variety if you choose to recreate the look. If any of the lip colors don't suit your taste you can always go with your choice.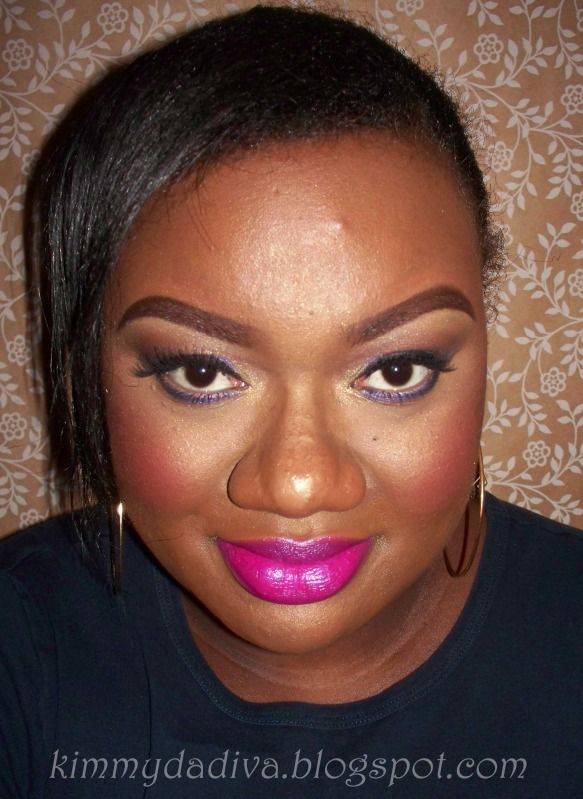 excuse that lil heffa choosing to pop up today in the middle of my forehead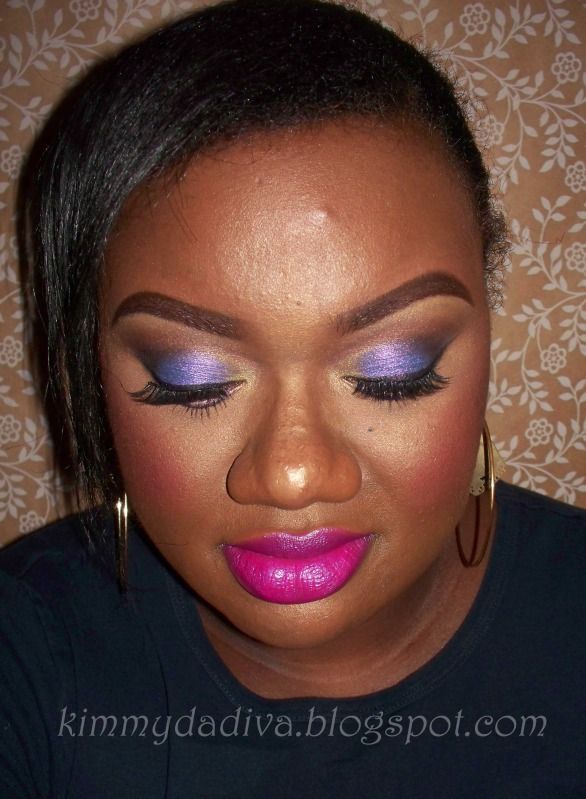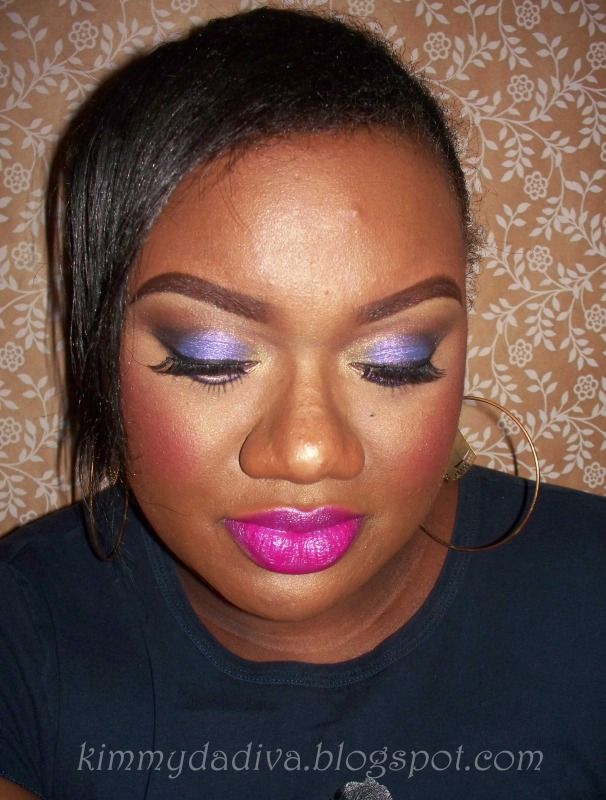 Products Used
FACE
Black Opal f/d stick: Beautiful Bronze (
conceal acne scars
)
Revlon Colorstay f/d: Mahogany
Revlon PhotoReady concealer: Deep (
under eye concealer
)
NYC Translucent powder (
set under eye concealer
)
Ruby Kisses mineral powder: Cognac (
set face
)
ELF blush: Gotta Glow (
highlight
)
Ruby Kisses mineral powder: Ebony (
contour
)
La Femme blush: Grape
EYES
Jordana eye primer
Maybelline 24hr Tattoo eyeshadow: Painted Purple (
base for middle lid
)
Jordana easy eyeliner: Purple Fusion (
base on bottom lashline
)
L'Oreal HIP pigment: Valiant (
middle lid & bottom lashline
) & Visionary (
inner lid/tearduct
)
ELF e/s: Saddle (
outer lid & crease
)
Nicka K e/s:
#3037
; matte black color (
outer crease & outer bottom lashline
)
L'Oreal HIP e/s duo:
Mischief
; lighter color (
highlight
)
Physician Formula Shimmer Strips cream liner for Hazel Eyes; black with purple shimmer
(lid liner
)
NYC cover stick concealer (
waterline base
)
L.A. eyeliner: Copper (
waterline
)
Clinique mascara
La Charme lashes: #415
LIPS
NYC l/s: Blue Rose
♛♛♛♛♛♛
LIPS #2
Wet n Wild l/s: 907C Mauve Outta
Jordana l/l: Silver Lilac
L'Oreal HIP lip shine: Arresting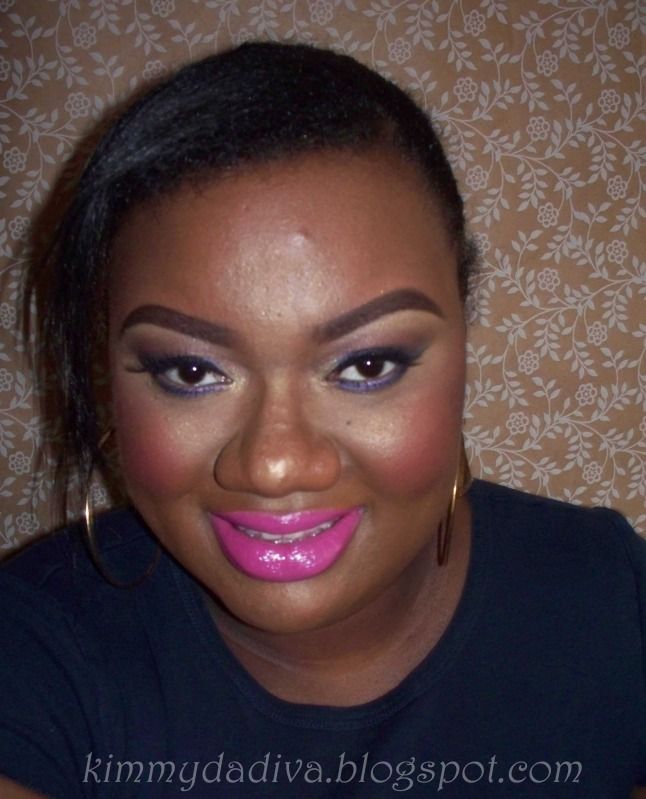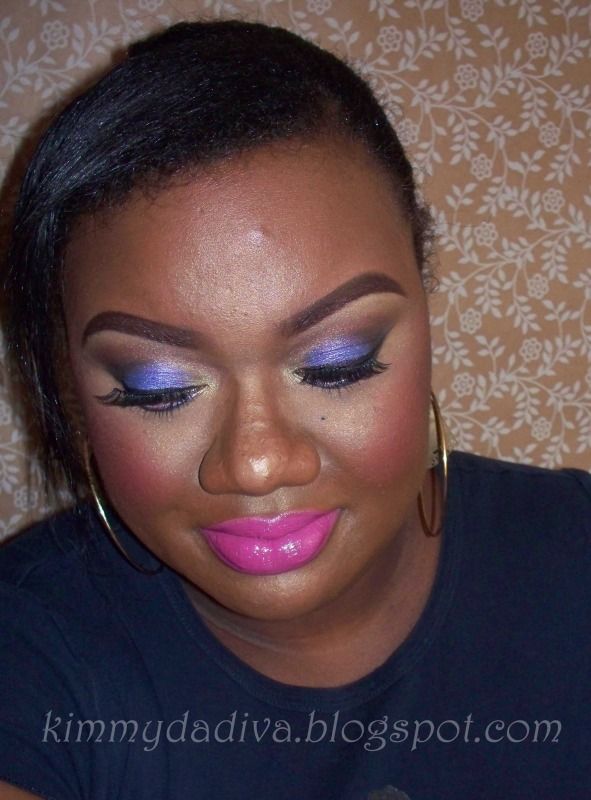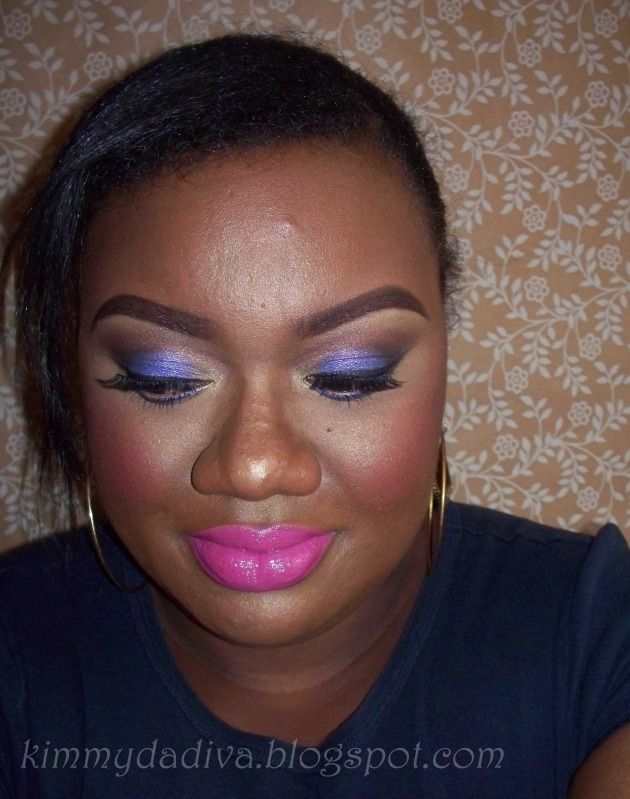 Which lip color are you feeling for this look?
Be Fabulous & be smart!!