Hey Beauties,
OMG!! It's another mini haul....
Apothica.com
a beauty, fragrance and skincare company sells various makeup, skincare and fragrance products and are very affordable as other beauty online retailers. This company has one of the best customer service. They are reliable, efficient and polite. Some brands that this company sells are: Deborah Lippmann, Bobbi Brown, Clinique, Too Faced, Yves Saint Laurent & Bvlgari.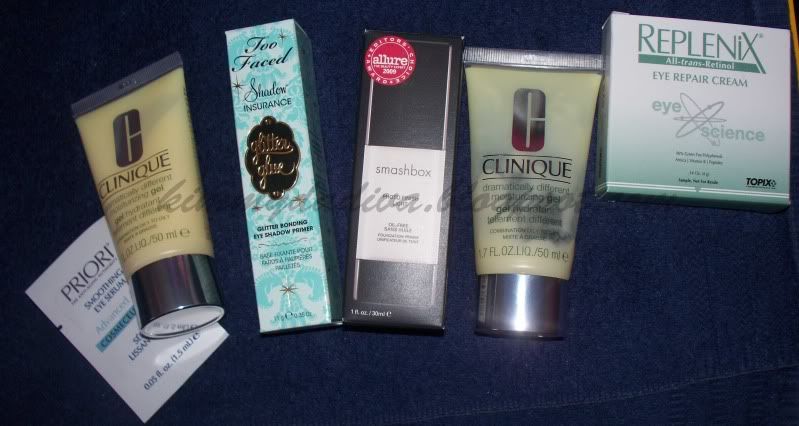 Clinique Different Moisturizing Gel (x2), Too Faced Glitter Glue & Smashbox Photo Finish primer along with 2 sample products
I am a major fan of Clinique Moisturizing Gel, after discovering that this moisturizer is the only product that works for my sensitive combination skin and doesn't break me out, I cannot stop using this product. I have to stock up on this product always.
Smashbox Photo Finish primer has been one of my favorite primers lately, it is a very good product for my combination skin during the Summer, Spring and Fall season. It reduces the oil production in face makeup and keeps my foundation in tact for hours. I use it in accordance with Phillips Milk of Magnesia during very humid weather conditions and best believe my foundation is pretty decent in the Florida climate.
Too Faced Shadow Insurance Glitter glue is a cosmetics glitter adhesive, I haven't used this product to give my review but from testing it on my hands with a random glitter it seems to hold up and adhere to the glitter smoothly.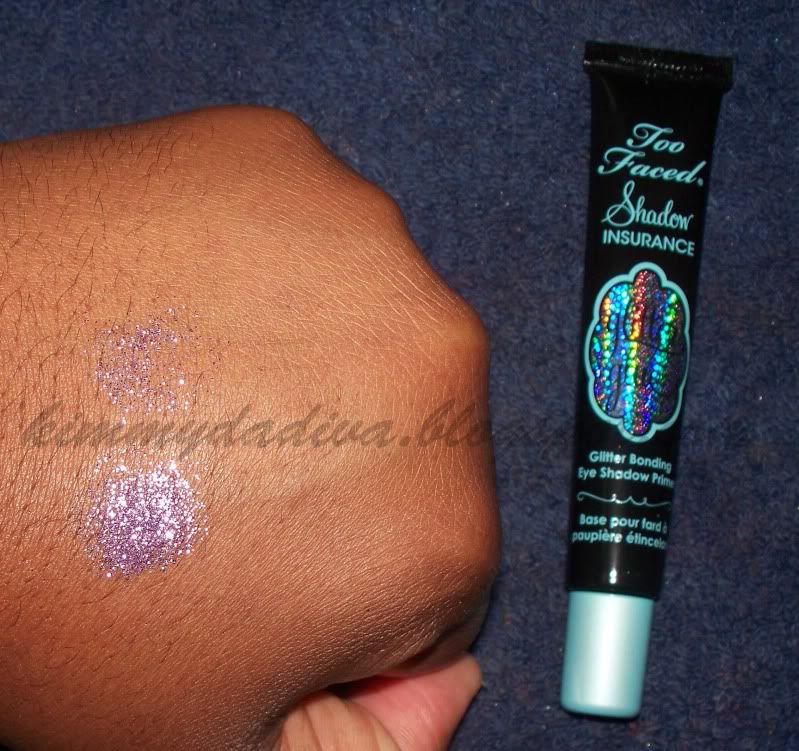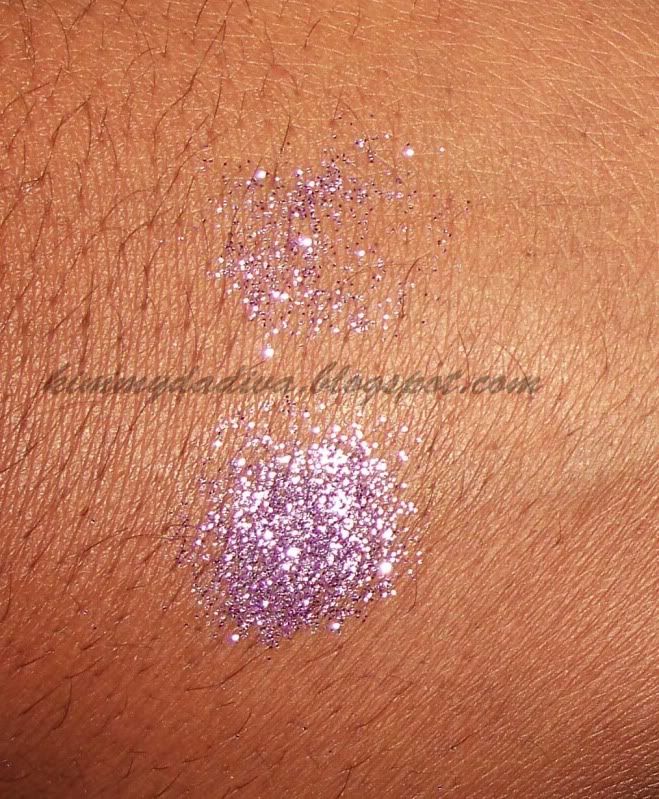 Top: Random glitter applied to skin
Bottom: Random glitter on top of Too Faced Glitter glue
✤✤✤
Have you ever ordered from Apothica.com?
What was your experience like?
*All products were purchased with a gift certificate provided by Apothica.com and partially from my funds.