Hello beauties,
♪ ... We're living in a

Fantasy

, I feel it when u dance with me...
It's feeling like you need to be
My lady, my baby ... ♪
-Lotus Flower Bomb: Wale ft. Miguel-
Welcome to new ELF Book Edition and I am featuring the new Holiday palettes which is the
Glitter Eye Edition
. I was drawn to this palette by the colors, it has an array of purples, greens, blues and browns which all consist of glitters. I saw it in my local Target for $5 and had to purchase it for my collection. Hope you enjoy this
Fantasy
look of mines.
BTW the song verse above is a new fave on my playlist... give it a listen. Wale be doing is thang!!
ELF 2011 Holiday Glitter Eye Edition Book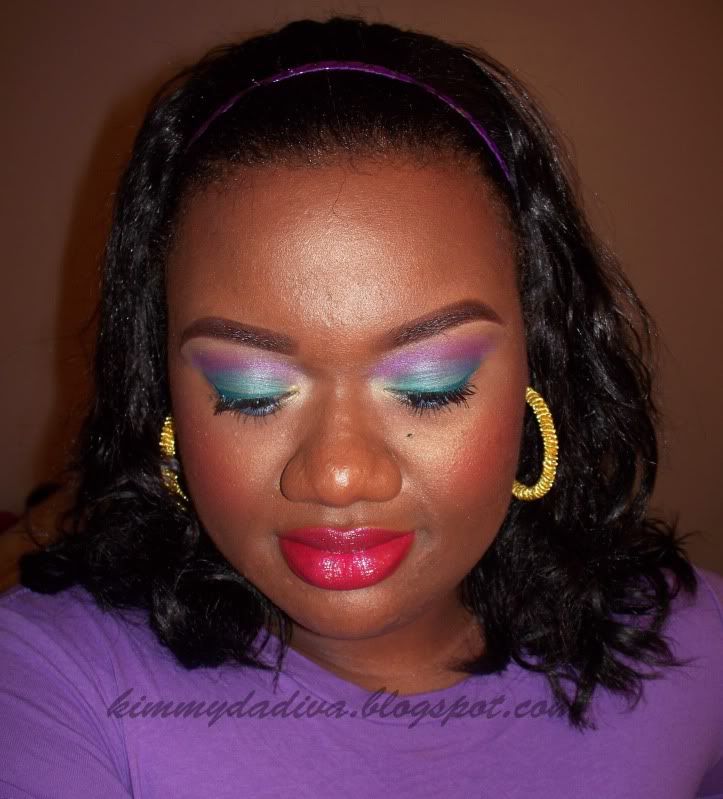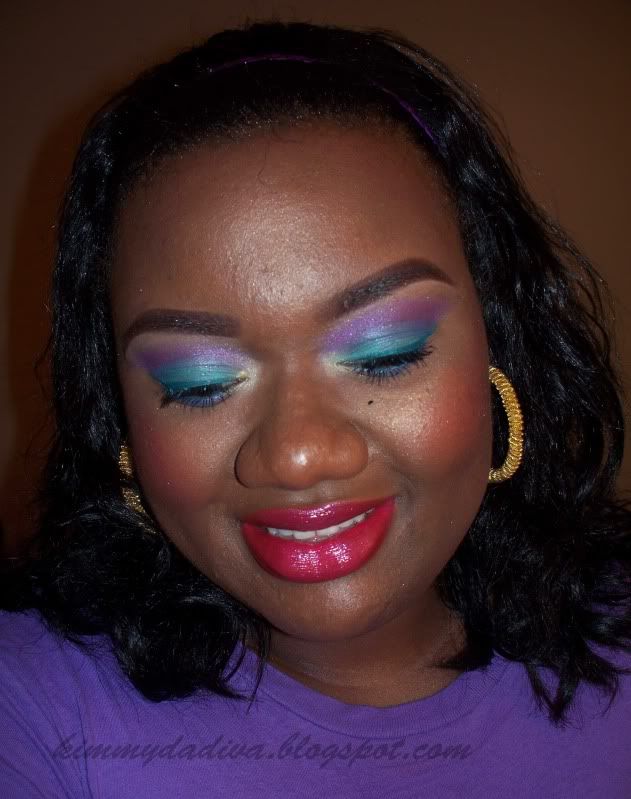 Products Used
FACE
20 concealer palette
Black Opal f/d stick: Beautiful Bronze
Maybelline Superstay f/d: Cocoa
Revlon Colorstay Mineral Finishing powder : Sun-Tan Matte
N.Y.C. Translucent powder (
set under eye concealer
)
ELF blush: Gotta Glow (
highlight
)
La Femme blush: Terra-Cotta
ELF Cool bronzer: dark color (
contour
)
EYES
ELF primer
NYX Jumbo Pencil: Milk (
base
)
ELF Glitter Eye Book Edition: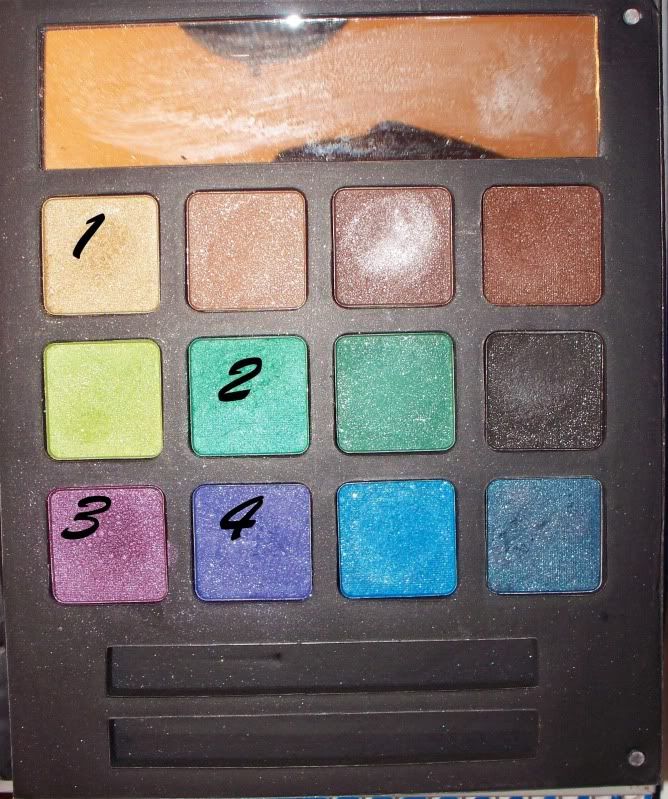 Color 1 (
tearduct & highlight
)
Color 2 (
lid
)
Color 3 (
browbone
)
Color 4 (
outer crease
)
L'Oreal HIP cream eyeliner: Teal (
lid liner & waterline
)
Rimmel Volume Flash mascara & Maybelline Falsies
LIP
MAC l/s: Fusion Pink
ELF l/g: Angel
✤✤✤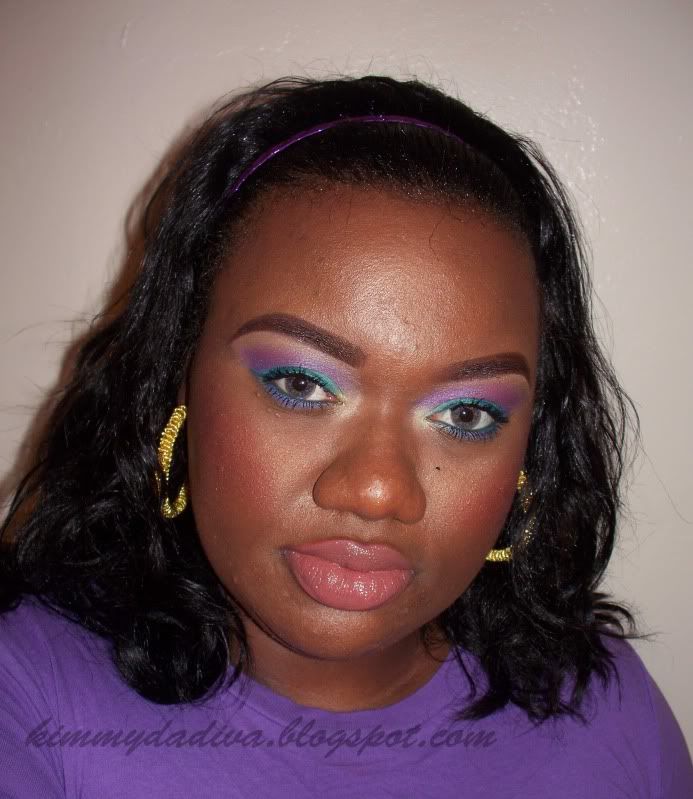 LIP #2:
ELF l/s: Fantasy
ELF l/g: Angel
If you are interested in purchasing this palette: Check your local Target store or ELF.com
Be Fabulous & be smart!! ♥