Hello beauties,
I hope all is well and in great favor. I know last week I was on a blog roll of hauls post... Note to myself again "stop procrastinating to blog on haul post". However, let's get on to this FOTD which features an
inspired
makeup look from the Queen B herself: Beyonce. I was so appalled that J. Cole was the one chosen to remix the track:
Party
... I absolutely love his fine self. I have been waiting since her album release for this video because it's my second fave song on the album and yes she brought it. I love the style and colors used. Let me share my
inspired
version of one of her makeup looks in the video.
"U bad girl and your friends bad too
U got the swag sauce u drippin swagu"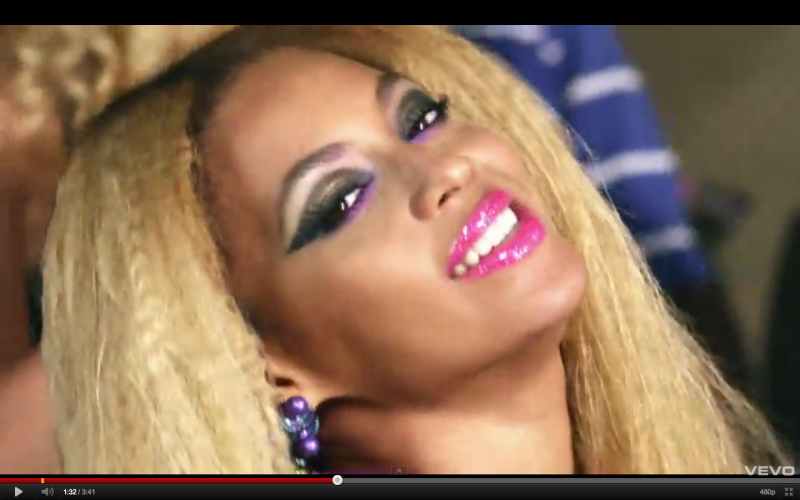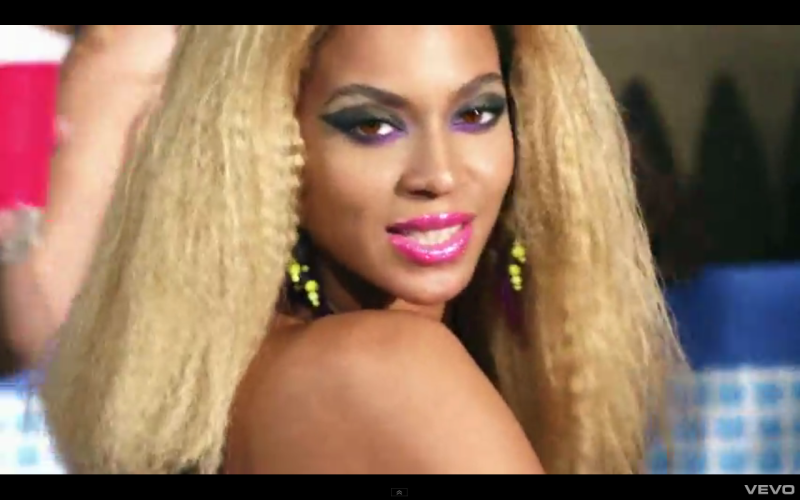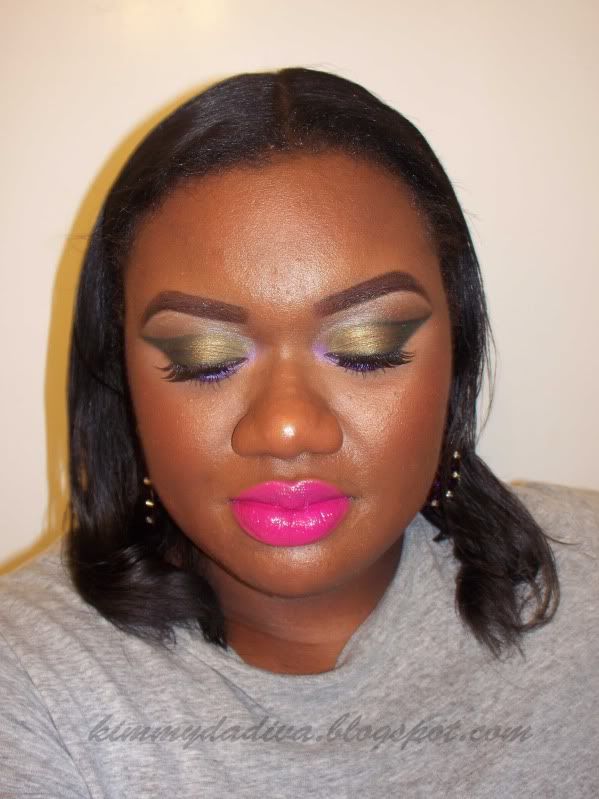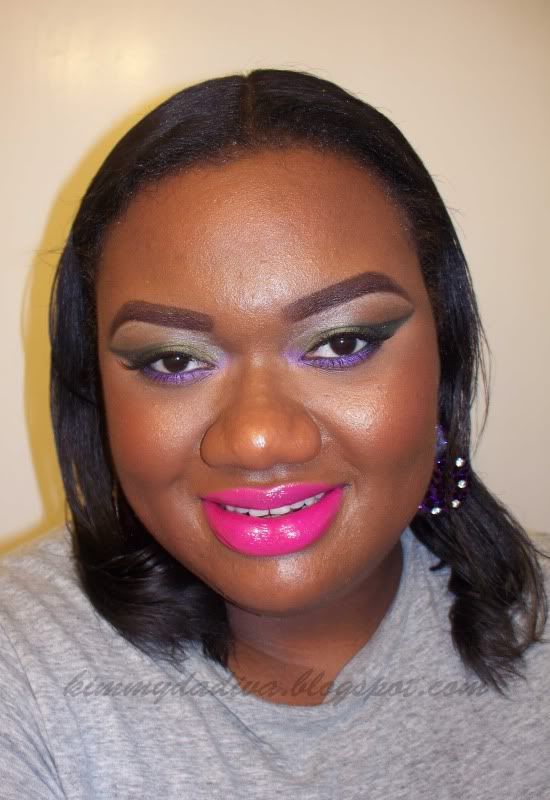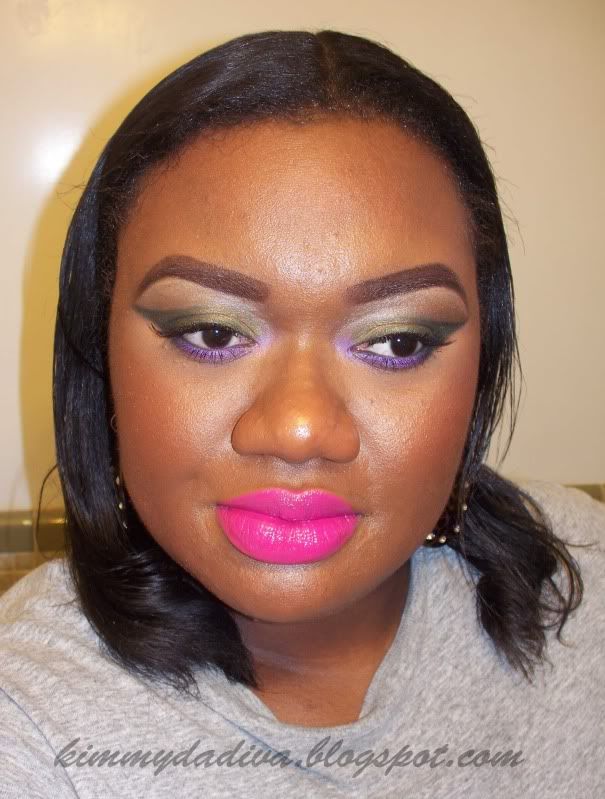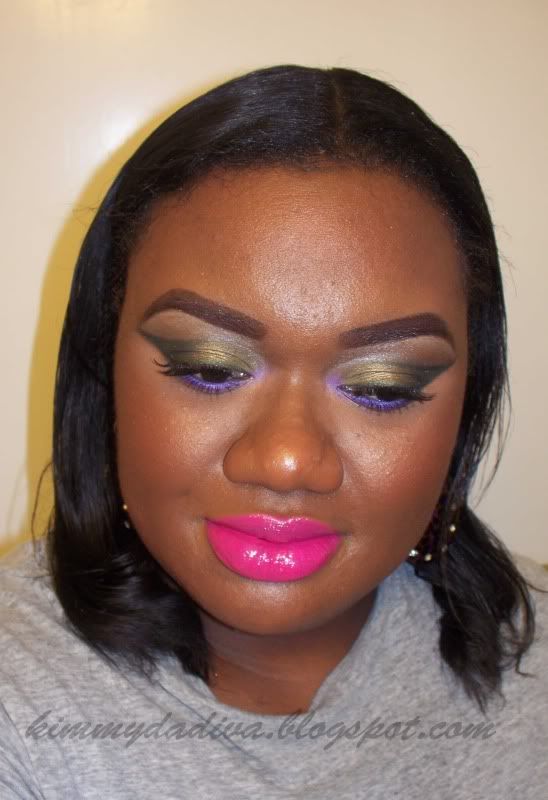 Products Used:
FACE
20 concealer palette
Black Opal f/d stick: Beautiful Bronze
Maybelline Superstay f/d: Cocoa
N.Y.C. Sun 2 Sun bronzer: Bronze Mist
La Femme blush: Sienna
ELF blush: Gotta Glow (
highlight
)
EYES
MAC p/p: Painterly
Wet n Wild crayon: Graphite (
lid base
)
NYX Jumbo pencil: Purple (
bottom lashline base
)
NYX e/s: Herb (
inner of lid
)
Milani quad: Earthly Delights: both bottom colors: golden olive green & dark olive green (
middle of lid
)
L'Oreal HIP duo e/s: Lively; green color (
winged outer lid
)
L'Oreal HIP duo e/s: Mischief; light color (
highlight & browbone
)
NYX e/s: Luxor (
bottom lashline
)
Physician Formula cream eyeliner for green eyes: green color (
lid liner
)
ELF Dramatic lashes
Maybelline Lash Stilletto mascara
LIPS
NYX l/l: Pinky
Revlon l/s: Love That Pink mixed with OCC Lip Tar: Anime
Rimmel Kiss Off l/g: The Morning After
Had to experiment with other lip colors!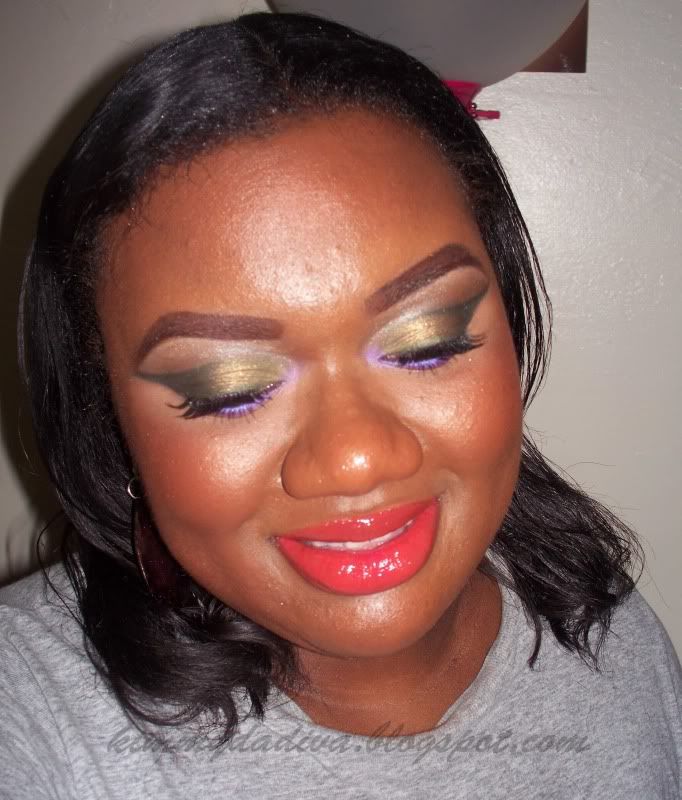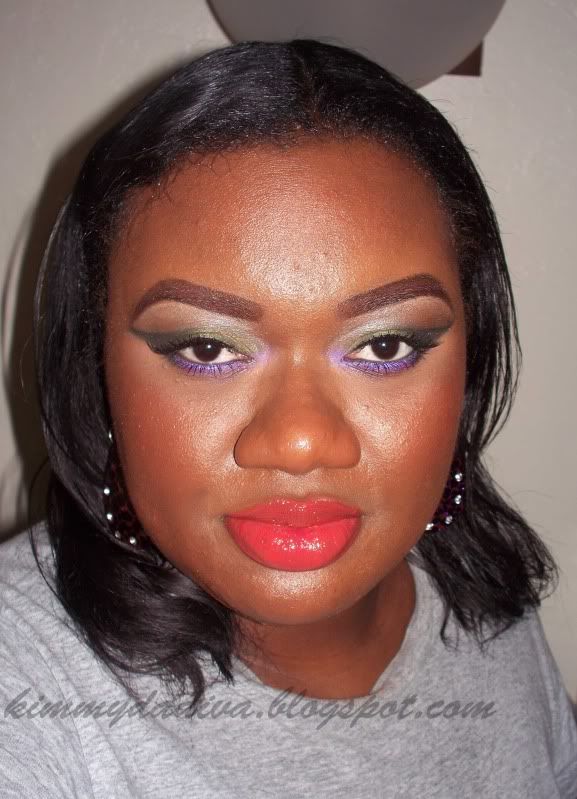 LIP:
MAC l/g: Caqui
Hope you enjoyed this FOTD post and if you have any FOTD request, feel free to leave a comment and I will be happy to give it a try. Thanks for supporting my blog beauties.
Be Fabulous & be smart !!!