Hello Lovelies,
My fellow makeup friend Vixxan from
The Glam Shack
did this tag and I decided to do it too because it was sure up my alley. I l♥ve lipsticks and I am addicted to them, my lil mini me (daughter) is surely following my footstep because I can't put on a lipstick and not hear "mommy I want lipstick too". LOL
1.
How many lipsticks do you have?
I own atleast 70 lipsticks and I pretty much not finished with owning more because I have a list of a few more brands and colors I want to try. I love lipsticks since I was 7 yrs old and have been using my mom's red lipsticks on my lips and as blush when I was playing dress up.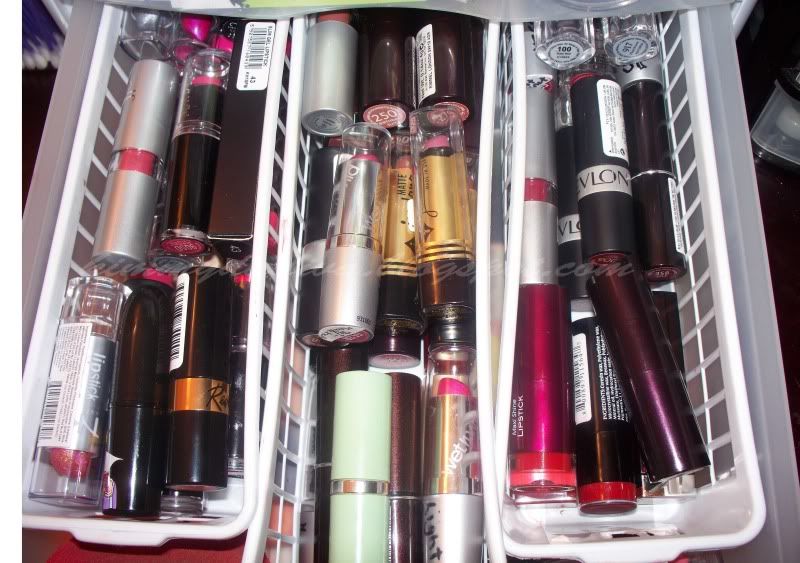 2. First lipstick that you ever bought?
My first lipsticks that I bought would have to be a couple lipsticks from the L'Oreal HIP shine struck: Bold, Fervent & Fearless
They are super pigmented and very moisturizing. Click here to see post on them:

L'oreal HIP lipsticks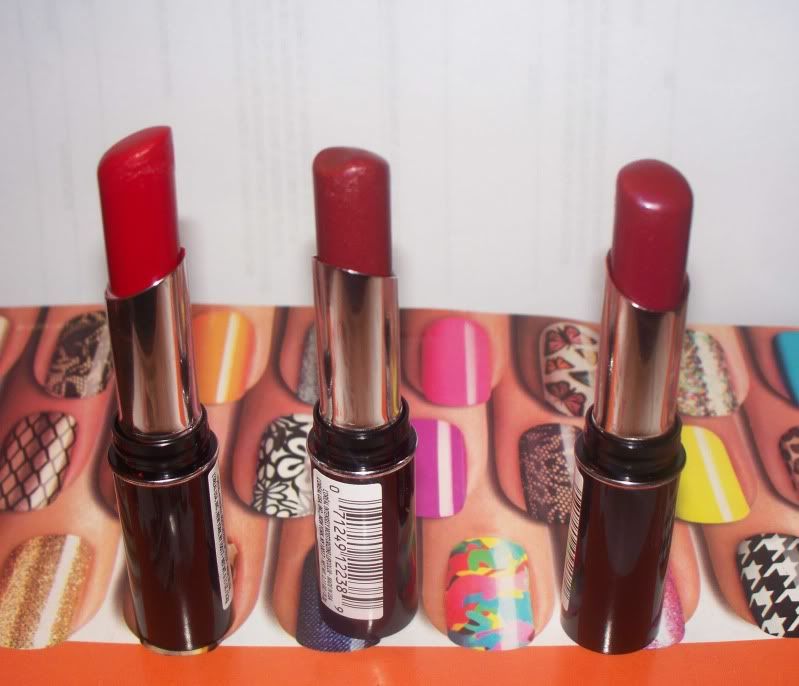 3. Which is your newest lipstick?
My newest lipstick is from L.A. Colors value kit for $1, found in my $1 finds post. Check here:

$1 mini finds
4. What is your favorite lipstick brand?
My favorite lipstick brands are between

Revlon

& MAC. I love Revlon for their variety of colors and also because they are reasonable priced and very pigmented (See my Revlon collection here:

Revlon lipsticks

). MAC lipsticks on the other hand, are pigmented and long lasting. I mostly go for cream texture lipsticks and from both brands these lipsticks stain my lips like crazy.
5. Favorite Pink?
MAC Show Orchid and it's my first MAC lipstick too. Check my post here:

MAC Show Orchid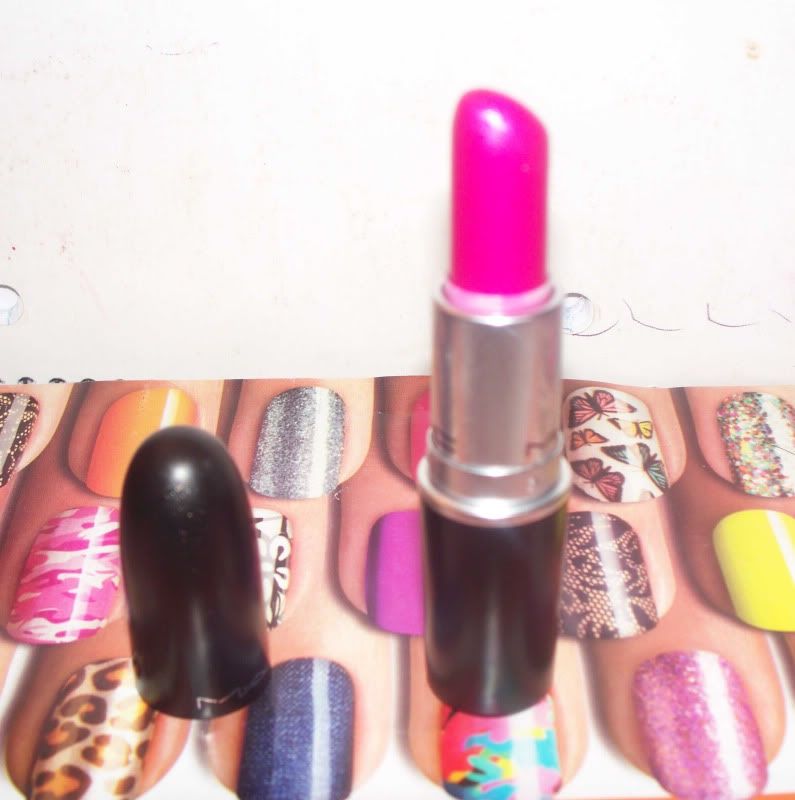 6. Favorite Nude?
I am not a nude fan in lipsticks because most of the nude I own looks dead or just plain weird on me. However I wear Jordana 5th Ave. alot, but I am still searching for that perfect nude though.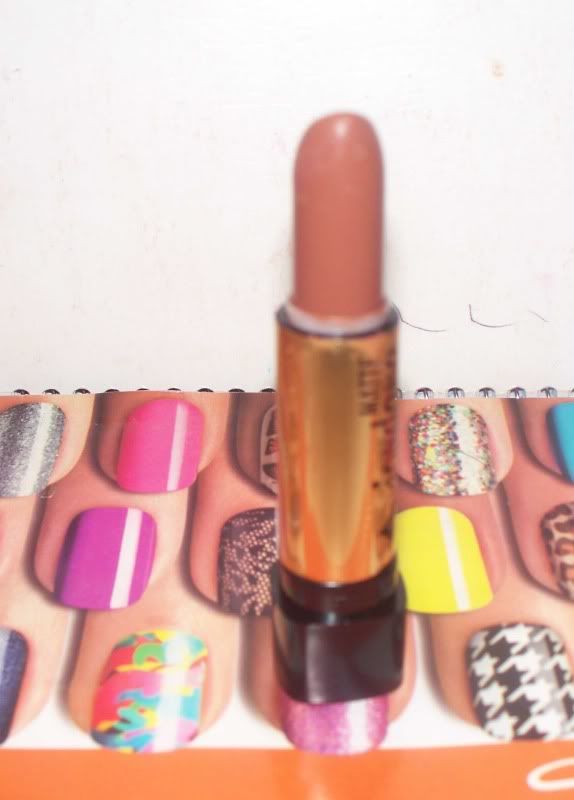 7. Favorite Peach/Coral?
Milani Mango Mambo
Looks red in pictures but it's a more orange.
8. Favorite Red?
This is my favorite shade in lipstick overall and I have too much favorites in this category. They are: Revlon In the Red, Revlon Really Red & L'Oreal HIP Bold.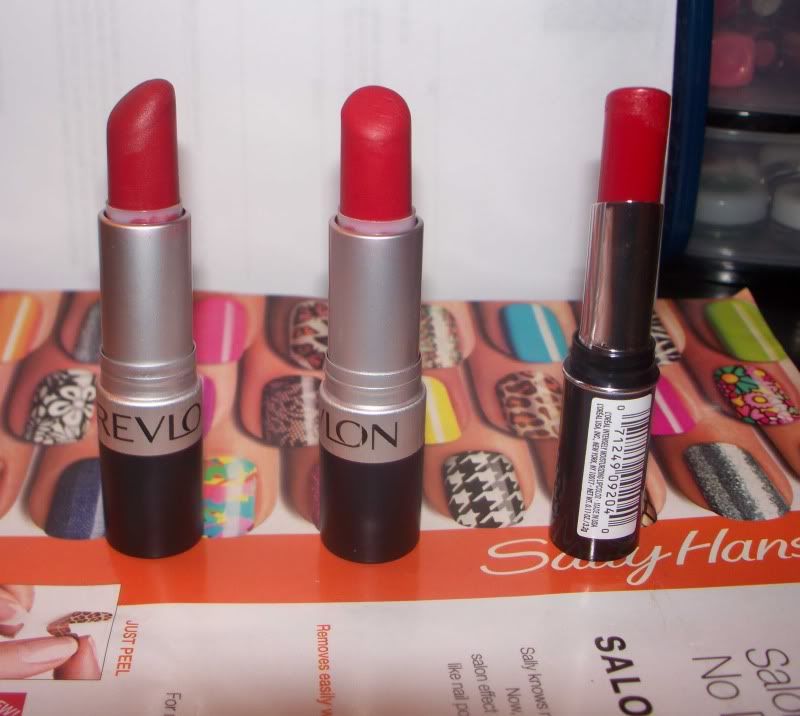 9. Favorite Hot Pink?
MAC Girl About Town
10. Favorite Brown?
Don't have a favorite for this, still looking for that right brown color that will compliment my skin tone.
11. Favorite Rosewood?
NYX Doll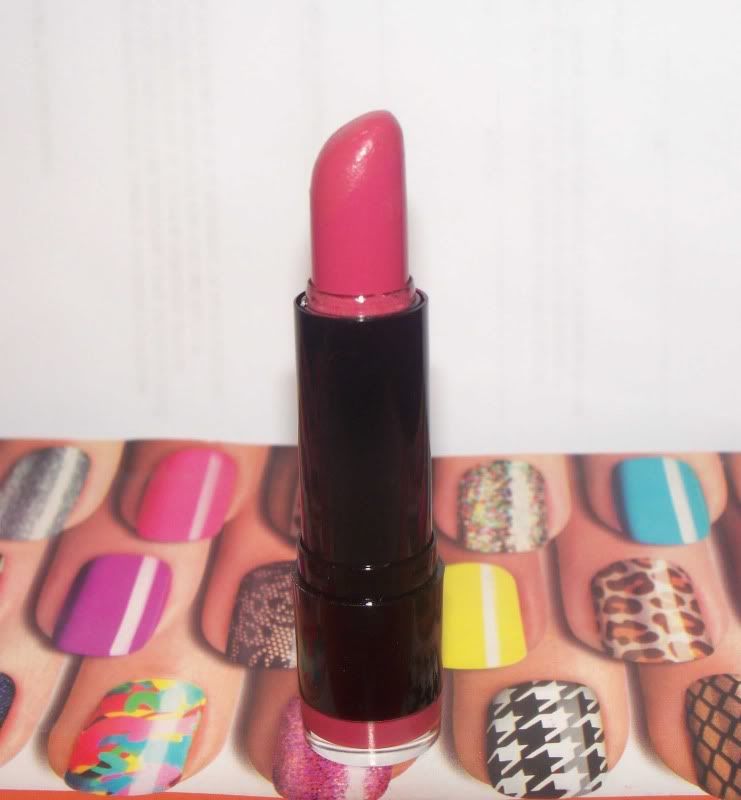 12. Favorite Plum?
Wet n Wild 908C Sugar Plum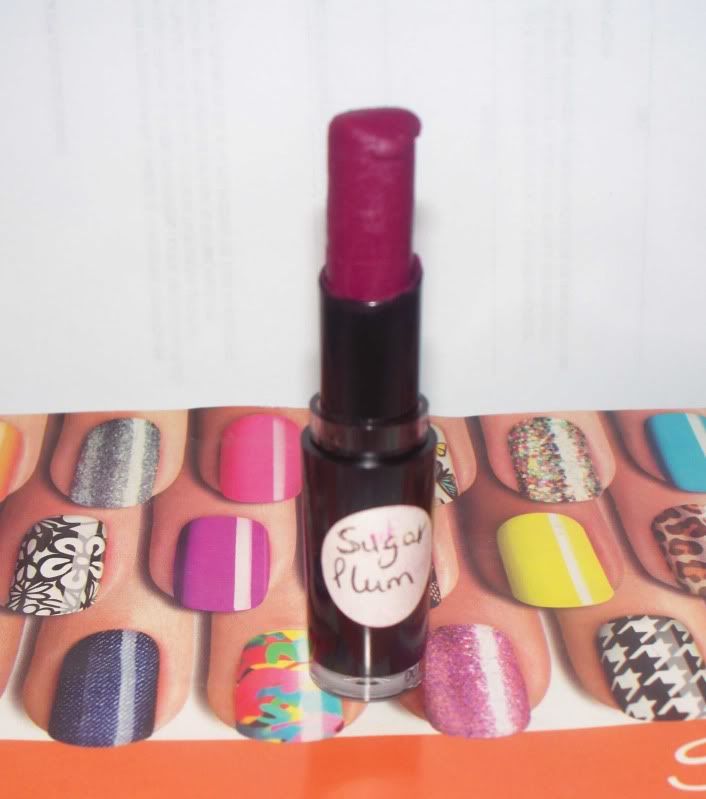 This lipstick stains like crazy, every time I wear it there is debate about how I don't know colors because it looks red on my lips rather than the plum color
13. Other Favorite Lipsticks?
Inglot lip gel: #65 & #43
MAC Violetta
Revlon Raspberry Bite
Jordana Red (de-potted mines)
MAC Up the Amp
Wet n Wild: 911D: Spotlight Red
ELF lip stain: Red Carpet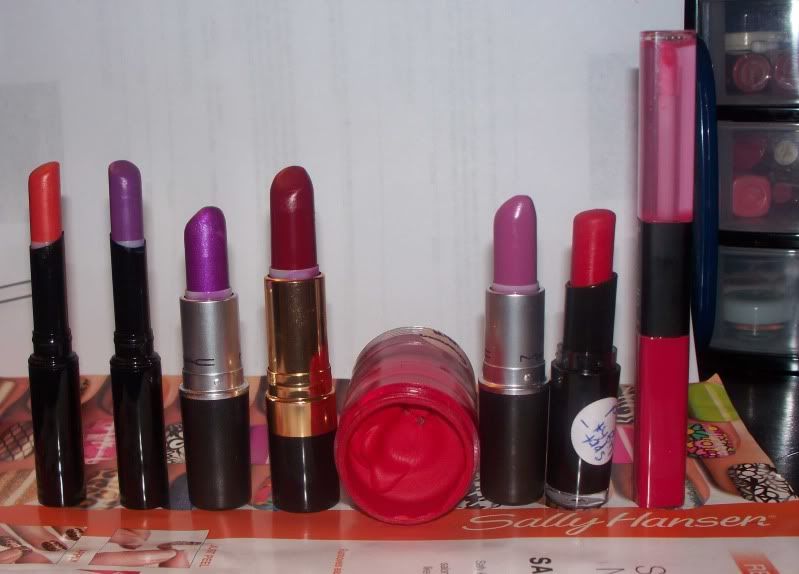 14. Favorite Lipgloss?
I am not a fan of lipgloss but I always grab this one when I am rushing out the door.
Covergirl Amazemint: Plum Crazy
I am not gonna tag anyone specific but please feel free to do this Tag if you want to. I sure would love to know what are my fellow bloggers favorite lipsticks/lip products.
Be fabulous & be smart!!
**All the products in this post where purchased by me and I am in no way affiliated with any of the companies mentioned.