Hello lovelies,
I pretty much don't do a lot of inspired looks from Kim Kardashian, but I always admire her makeup looks. She is the smokey eye queen with flare lashes. I saw makeup look on her and wanted to do my own spin on it (see picture below).
Picture taken from web
Here is my take on this look: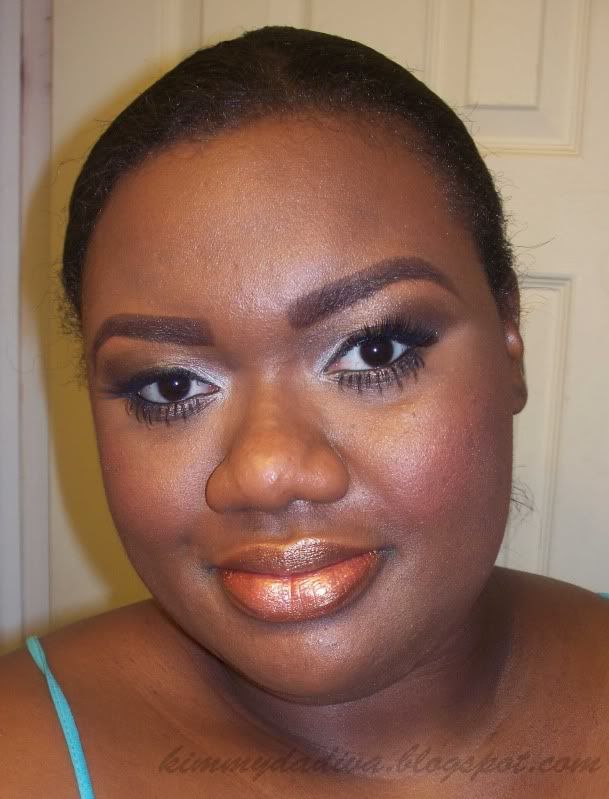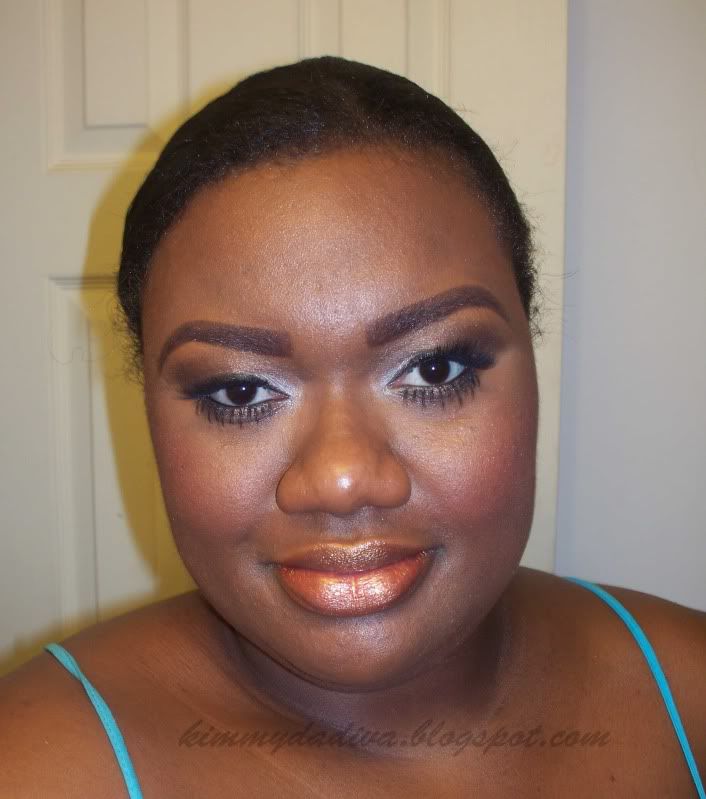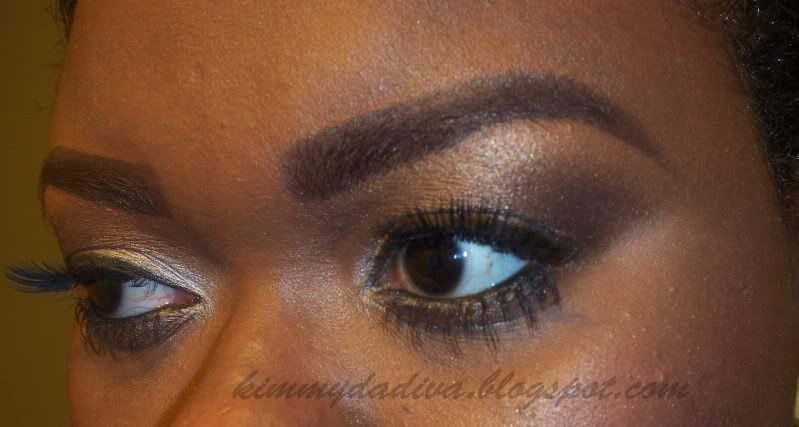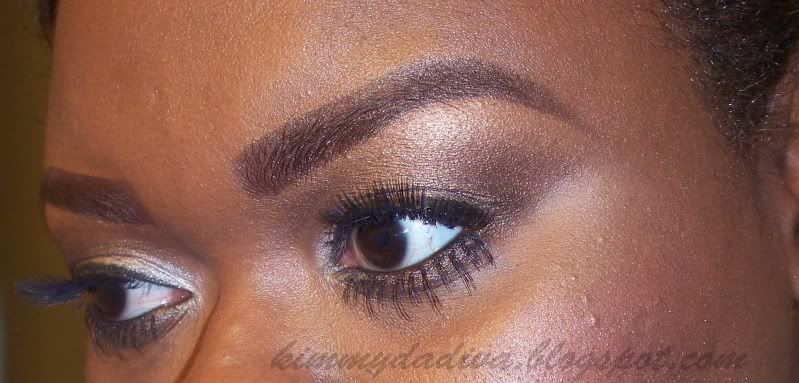 Products used:
FACE
Smashbox primer
New 20 concealer palette (
from Ebay; under eye)
10 concealer palette
(
blemish concealing
)
Maybelline Superstay f/d: Cocoa
Revlon mineral finishing powder: Suntan matte
Everyday minerals powder: Tan (
under eye setting concealer
)
ELF blush: Gotta Glow (
highlight
)
MAC MSF: Stereo Rose
(blush)
MAC blush: Raizin
(
on top of Stereo Rose
)
EYES
UDPP
MAC p/p: Painterly
ELF Beauty Book:
Bright Eye edition
: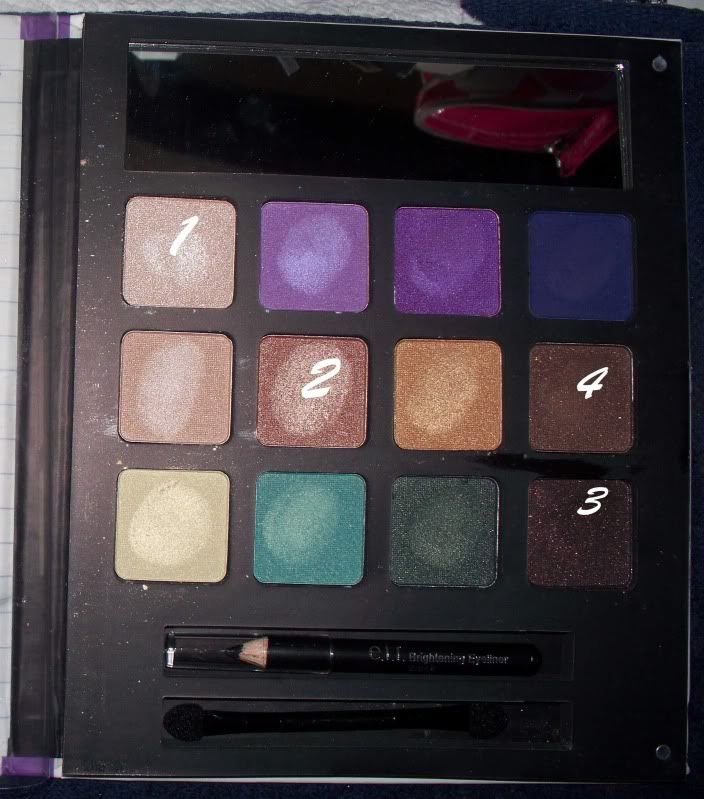 Eyeshadow 1 (
inner ⅓ & bottom inner lashline)
Eyeshadow 2 (
middle ⅓
)
Eyeshadow 3 (
outer ⅓ & crease & outer bottom lashline
)
Eyeshadow 4 (
browbone
)
Sally's Girl e/s: Espresso (browbone)
NYX pearl mania e/s: Walnut pearl (crease & middle bottom lashline)
Wet n Wild bronzer: Tahitian Tan (highlight)
Rimmel eyeliner: brown
Wet n Wild cream eyeliner: black
Random Ebay lashes (
hate these lashes even though they were only $2 for 10 pairs
)
La Charme bottom lashes #27
Covergirl Lashblast mascara
LIP
66 lip palette (
bought from Ebay
): 2 golden bronze colors mixed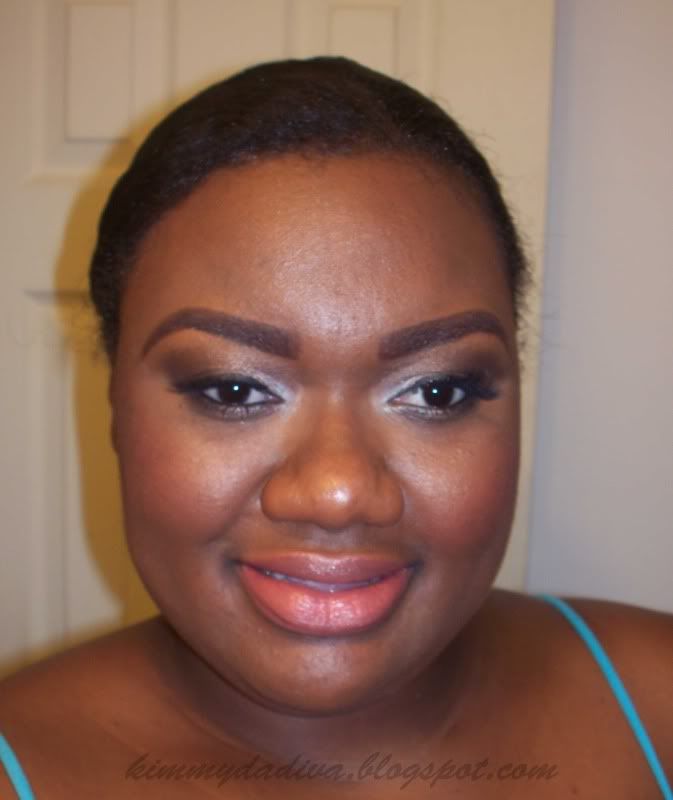 So I removed the bottom lashes and change my lip color to let my makeup look more toned down. I am wearing Rimmel lipsticks: Kabash & Birthday Suit on top.
Until next time lovelies........
Be Fabulous & be smart!!