Hello lovelies,
This was a request by a lovely fellow blogger who I absolutely adore her blog:
makeup Crazie
She wanted swatches of L'Oreal HIP lipsticks I owned. These lipsticks are a discontinued item of L'Oreal but I absolutely love them, they are very pigmented and moisturizing. For drugstore lipsticks, they are long lasting and yes they stain the lips.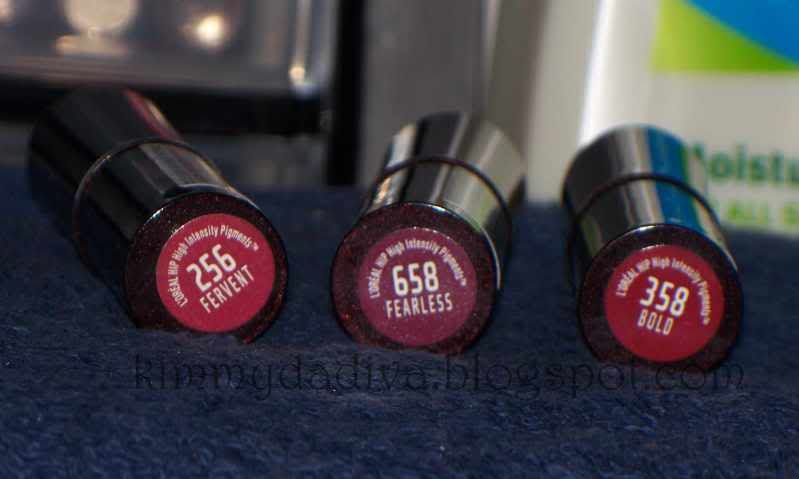 L'Oreal HIP lipsticks
L-R: Fervent, Fearless & Bold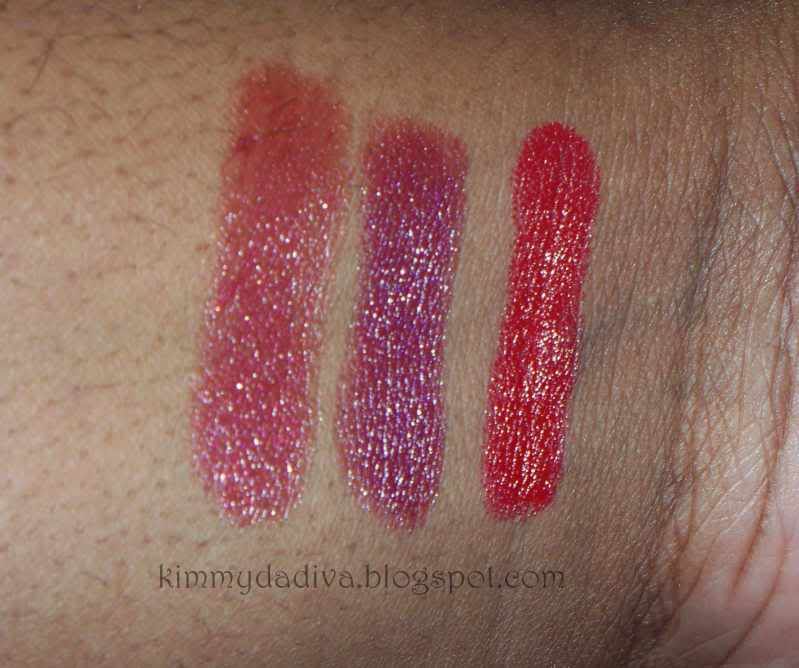 L-R: Fervent, Fearless & Bold
(swatched without flash)
First lipstick is Fervent #256
Second lipstick is Fearless #658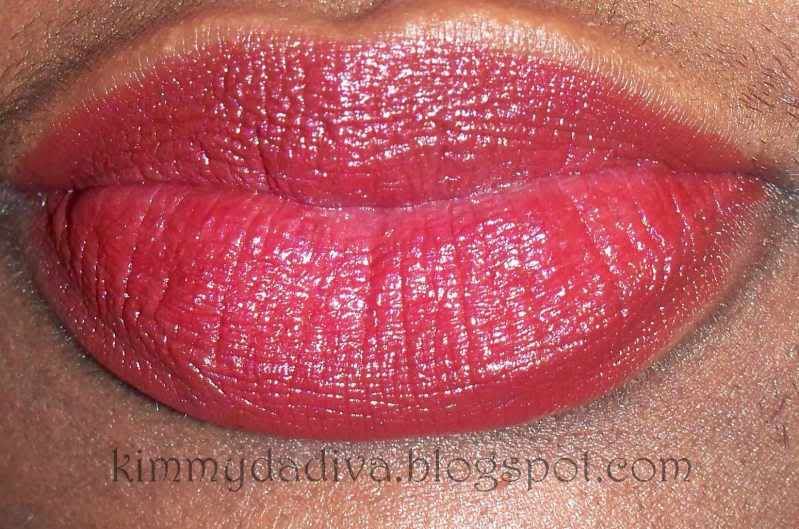 Last lipstick: Bold #358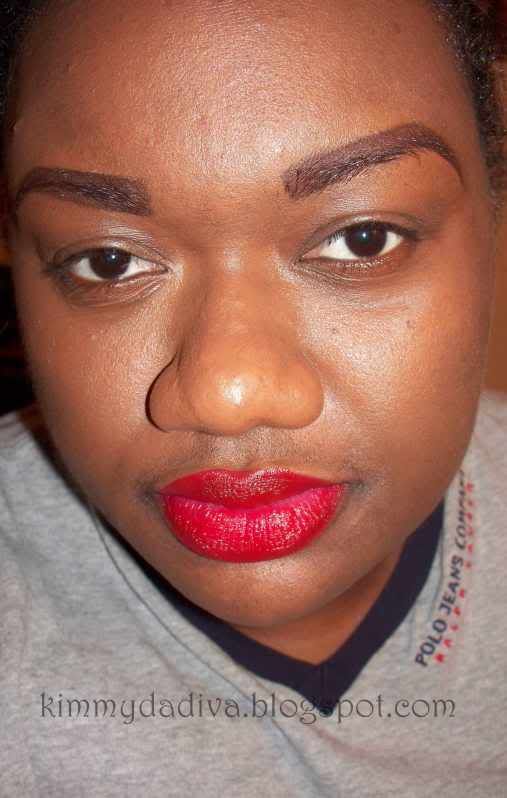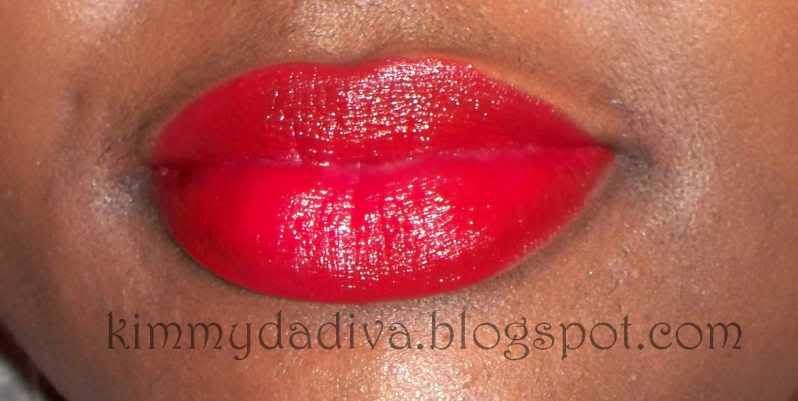 I hope this was helpful to anyone who is interested in purchasing these lipsticks. I believe they can still be found on Ebay for purchase.
Be Fabulous and smart