Hello lovelies,
I hope everyone had a great 4th of July and enjoyed the festivities with their loved ones. I had this color scheme with a list of colors combination I haven't done listed in my look book and decided why not do it for my FOTD today. It's a combination of purple, yellow and black.
Again I used two different lip color shades for this look so you will view pictures of me wearing different shades to see what works best with the look. Remember makeup as no rules, you can pretty much match your eyeshadow colors with your lip color or even with your clothing. It all depends on the placement and blending of the colors.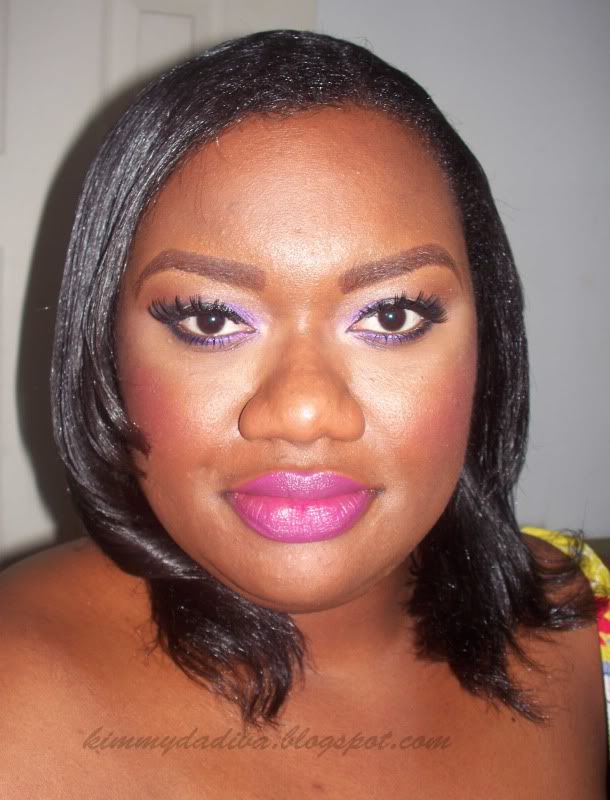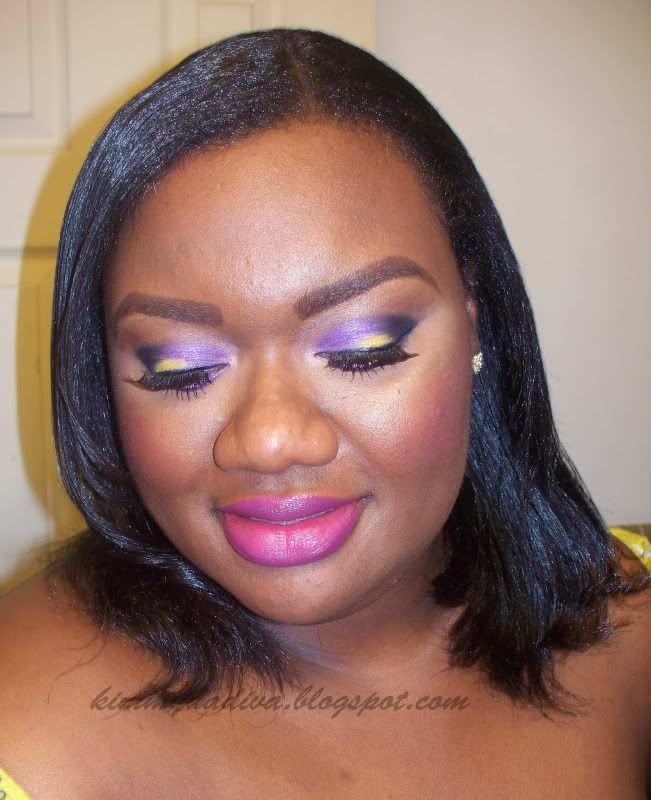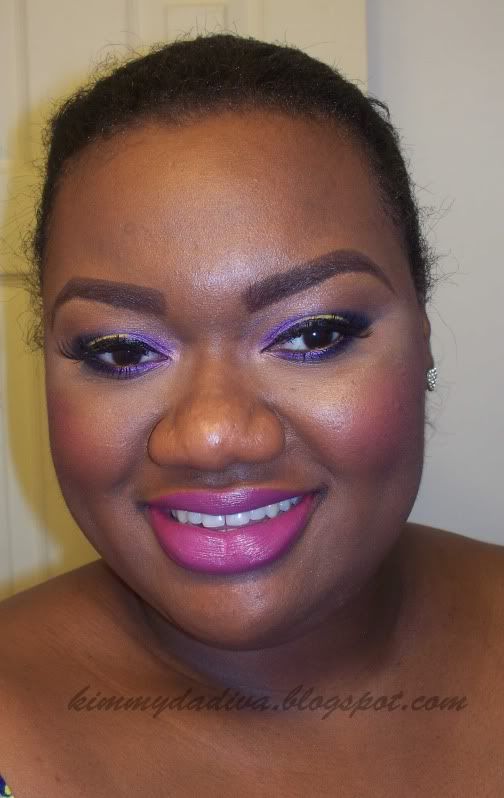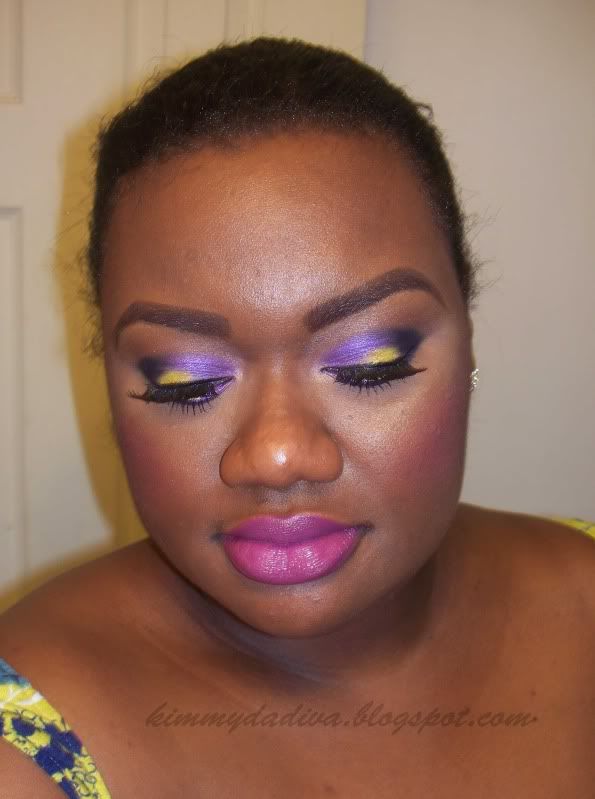 Products used:
FACE
Smashbox primer
new 20 concealer palette (
from Ebay
)
Maybelline Superstay f/d: Cocoa
MAC MSFN: Deep Dark
Everyday Minerals mineral powder: Tan
(set under eye concealer
)
BF-Beauty e/s: #579 (
contour
)
La Femme blush: Mulberry
ELF blush: Gotta Glow (
highlight)
N.Y.C. translucent powder
EYES
UDPP
MAC p/p: Painterly
NYX Jumbo pencil: Purple, Yellow & Black Bean
(in respective order on lid)
Jordana pigment: Gemstone (
inner ⅓ of lid)
MAC pigment: Violet
(inner ⅓ and crease middle of lid & inner lower lashline)
MAC pigment: Primary Yellow (
lower middle of lid)
NYX e/s: Black
(outer ⅓ & outer lower lashline)
Sally's Girl e/s: Chocolate & Champagne mixed (
browbone)
L'Oreal HIP e/s duo: Flare; orange color
(browbone)
& golden beige
(highlight & tearduct)
L'Oreal HIP eyeliner: Gold Shock (
waterline)
Wet N Wild cream eyeliner: Black
(lid liner)
Kleancolor glitter eyeliner: Gold (
over yellow shadow)
La Charme lashes: #110
Maybelline Falsies mascara
LIP
Wet n Wild l/s: 916D Ravin Raisin
Nicka K l/s: Lavender Tint (
center)
LIP look 2
Jordana l/l: Silver Lilac
66 lip palette: Magenta color
(center)
& Purple
(outer)
This look is playful and very nice for a birthday party or such.
Be Fabulous and be smart!