Hello Beauties,
Today's look is something a bit more dramatic and yes I opted for my red lipstick again. I know pretty much lot of people are growing tired of me with red lipstick but I love me bold stained color.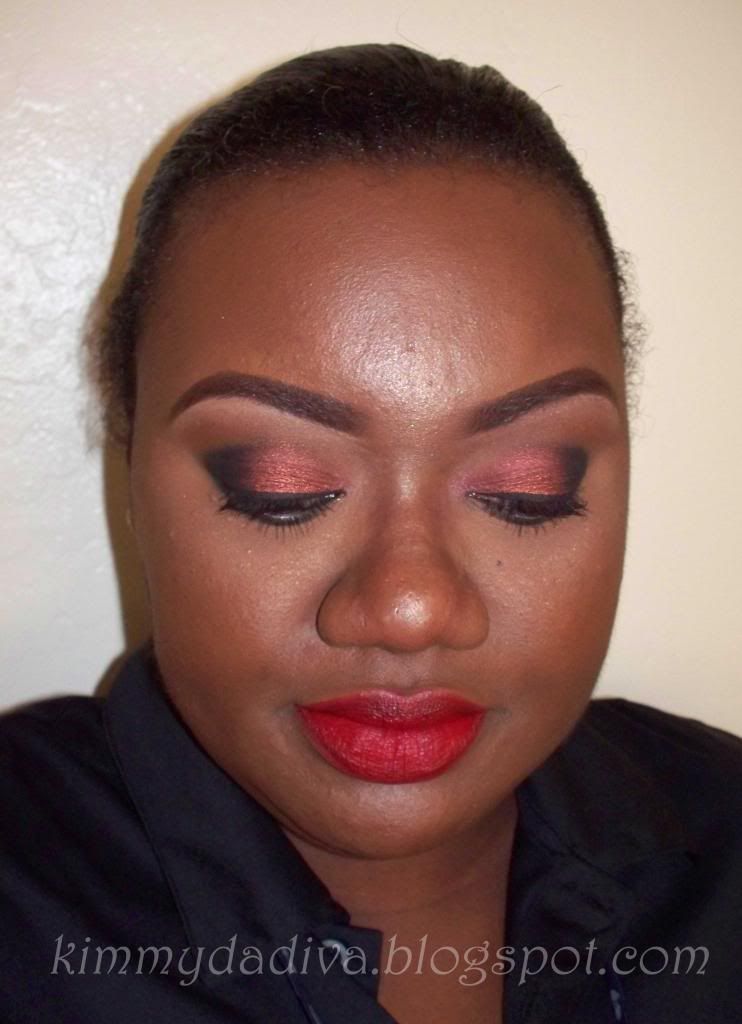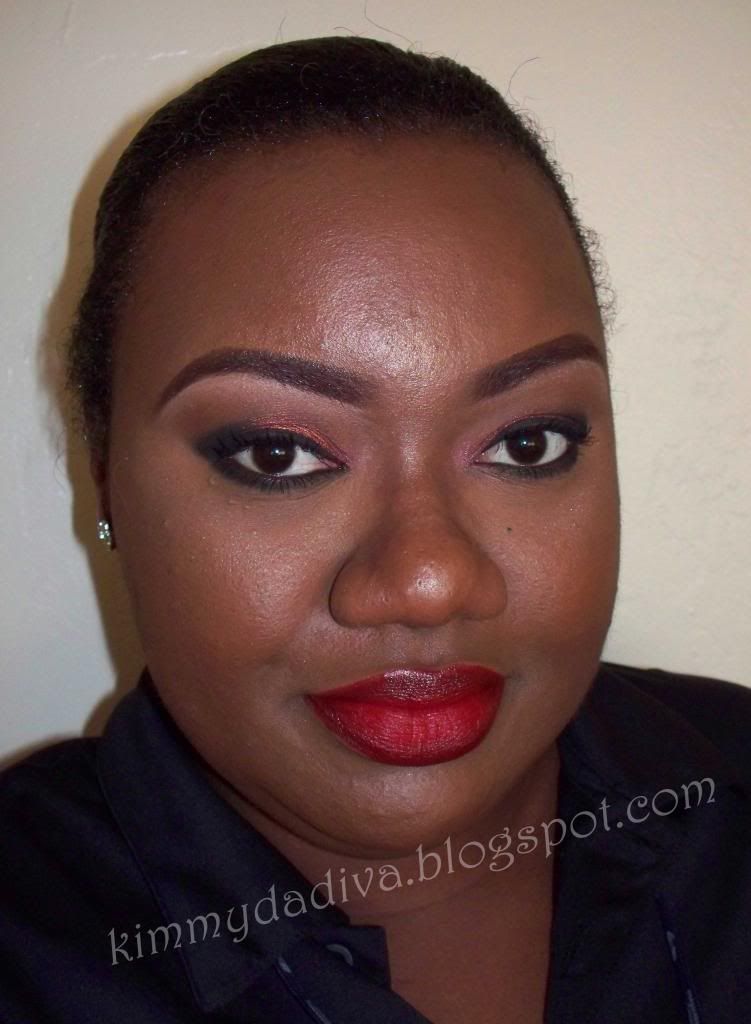 Added Revlon Black Cherry lipstick on the outline of my lips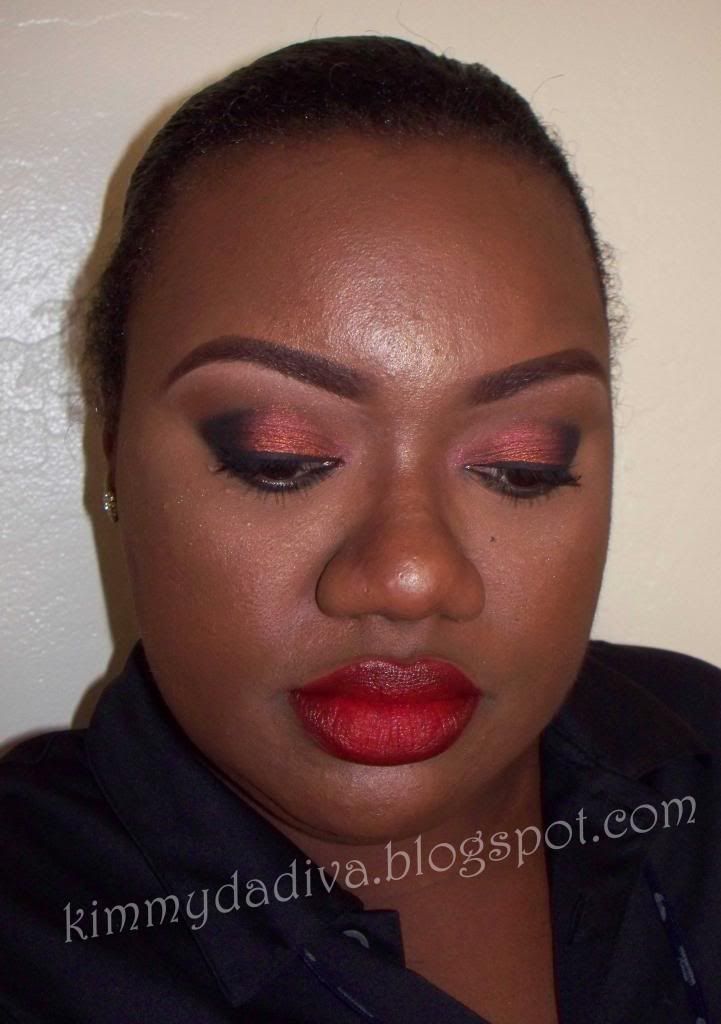 I love this deep rust eyeshadow reminds me of MAC Smoked Ruby; that I don't own
Products Used
FACE
Revlon Colorstay f/d: Cappuccino
MAC Studio Finish concealer: NW45 (
under eye concealer
)
Ben Nye Luxury powder: Banana Visage (
set under eye concealer
)
MAC MSFN: Deep Dark
Covergirl Queen bronzer: Ebony Bronze (
contour
)
Sally Girl highlighter: Soft Light (
highlight
)
EYES
Wet n Wild Take All Day eye primer
Maybelline 24hr Tattoo e/s: Pomegranate Punk (
base
)
L'Oreal HIP e/s duo: Charged; deep rust color (
inner lid
)
MAC e/s: Saddle (
crease
), Rule (
outer crease
)
NYX e/s: Black (
outer lid and bottom lashline
)
MAC ProLongwear e/s: One To Watch (
highlight
)
Physician Formula for Green Eyes Shimmer Strips cream eyeliner: black color
Maybelline Falsies mascara Flared
LIPS
Nicka K l/l: Red
MAC l/s: Ruffian Red (LE)
Revlon l/s: Black Cherry (
outer
)
Be Fabulous & spread love!!