Hey beauties,
Hope all well. I was in a Milani time of mood with the awesome lip color they sent me, I had to pull out the other goodies I had received before and do a makeup look.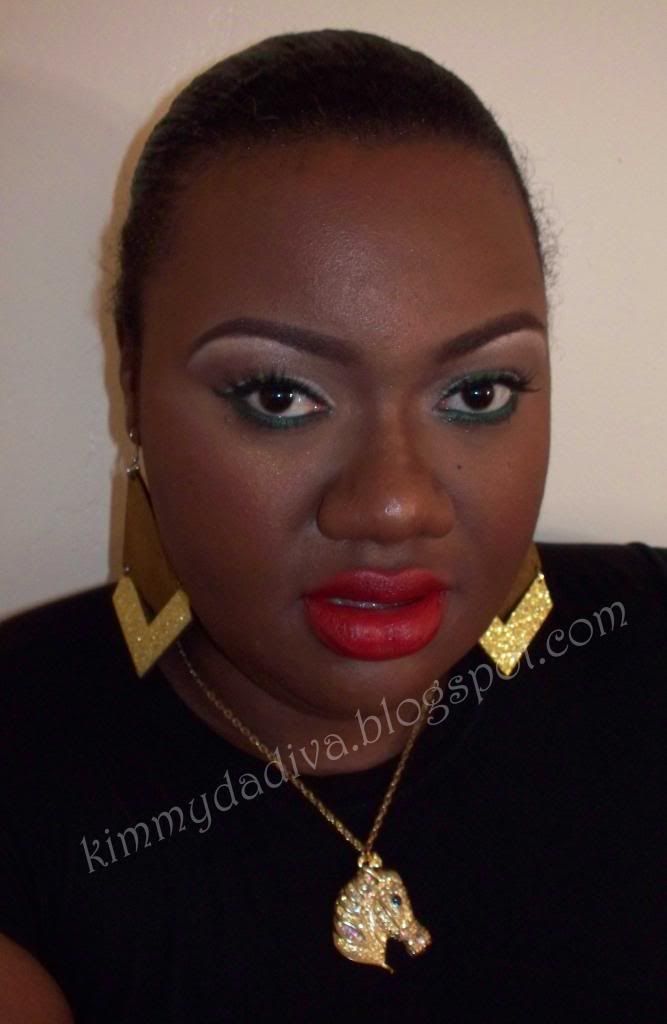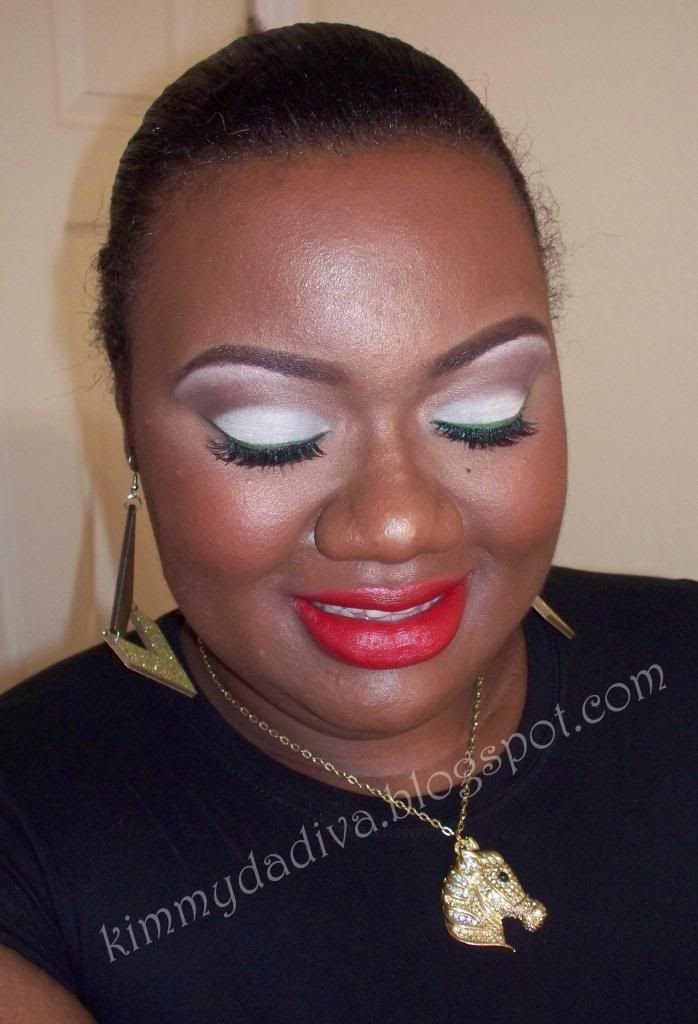 Products Used:
FACE
Revlon PhotoReady f/d: Mocha
Milani Even Touch powder f/d: Creamy Cocoa
Revlon PhotoReady concealer: Deep (
under eye concealer
)
N.Y.C. Translucent powder (
under eye setting powder
)
Milani e/s: Brownstone (
contour
)
L'Oreal HIP e/s duo: Flare; light golden color (
highlight
)
Milani blush: Sunset Beach
EYES
Jordana eye primer
Milani Shadow Eyez: Green Safari (
bottom lashline base
)
Milani e/s:
French Vanilla (

lid

)
Brownstone (

cut

crease

)
Caramel Brown (

crease

)
Just Perfect (

bottom lashline

)
Pitch Black (

bottom lashline

)
Physician Formula Shimmer Eyes for Green eyes; green color eyeliner (
lid liner
)
La Charme lashes: #415
L'Oreal mascara
LIPS
Milani l/l: True Red
Milani l/s: Best Red
Be Fabulous and Spread Love!!!
Note: Most of the Milani products used in this look were sent to me complimentary of Milani cosmetics.