Hello beauties
It has been a minute since I posted a FOTD- Face of the Day, let me share what has been happening lately. I celebrated my birthday couple weeks ago with my besties. Love those chicas!! We had lots of fun, I would love to share pictures on my blog but I refrain from doing so since this is my beauty blog.
Lately I have been posting videos to my Youtube channel. I want to say to all those Youtube video gurus out there, you rock!! Editing videos aint easy, I like doing it but it's very time consuming especially when recording (hey I have a hyper 4 year old), then re-recording because you think part of the video was recorded well, then editing video and still you have mistakes. So kudos to all of you who put out a video daily, weekly or monthly.
Let me move on to the FOTD because I could go on and on about my daily life activities.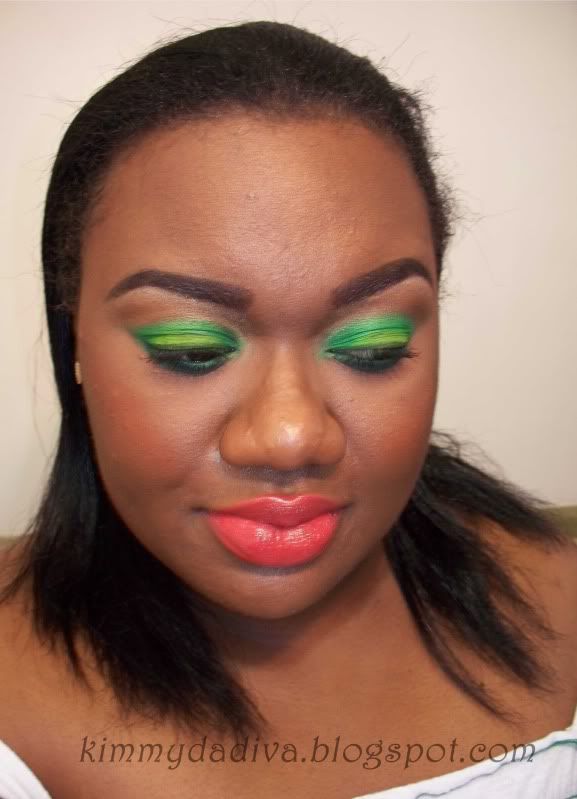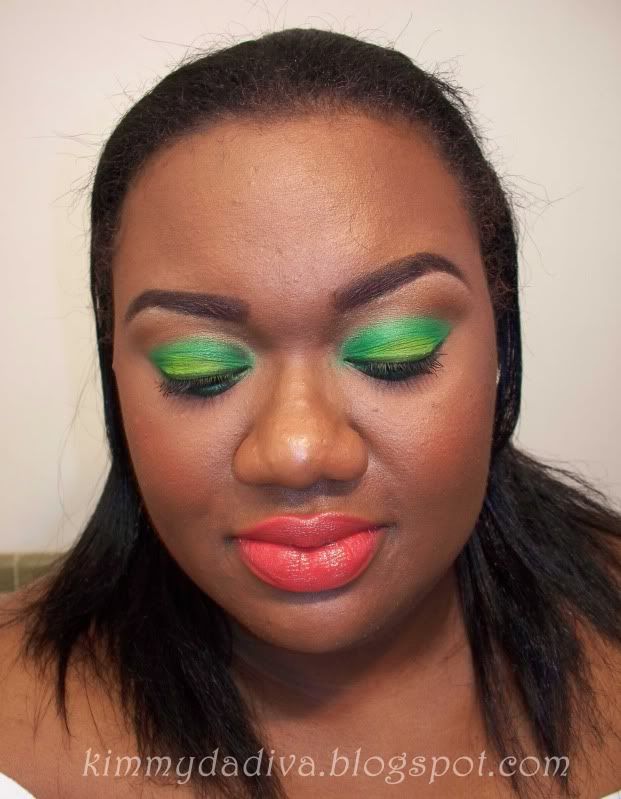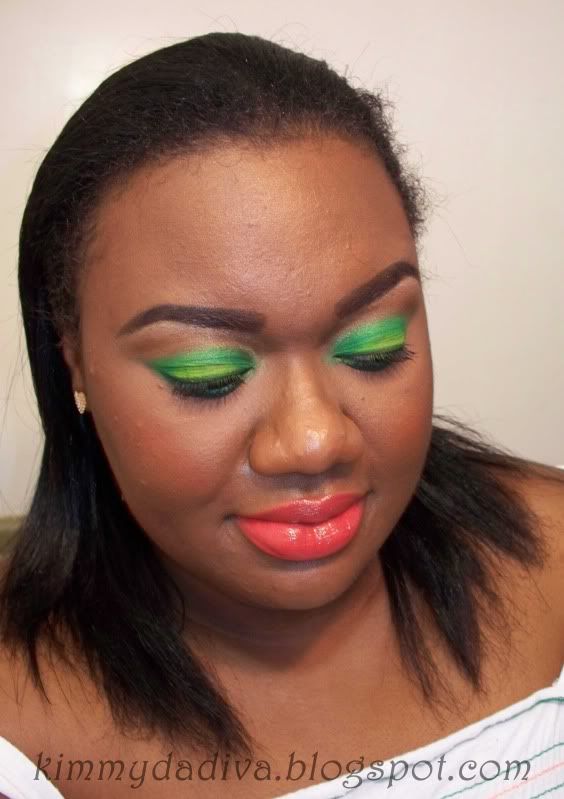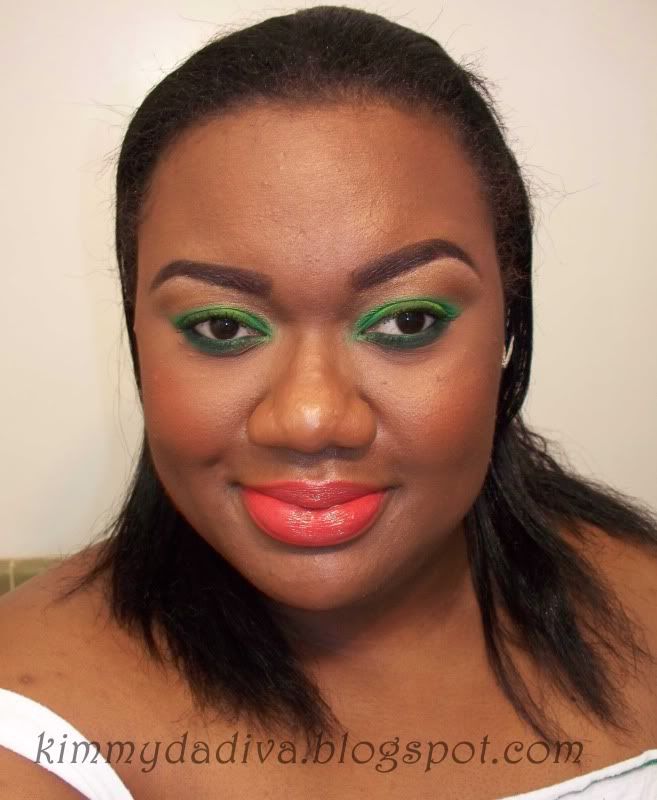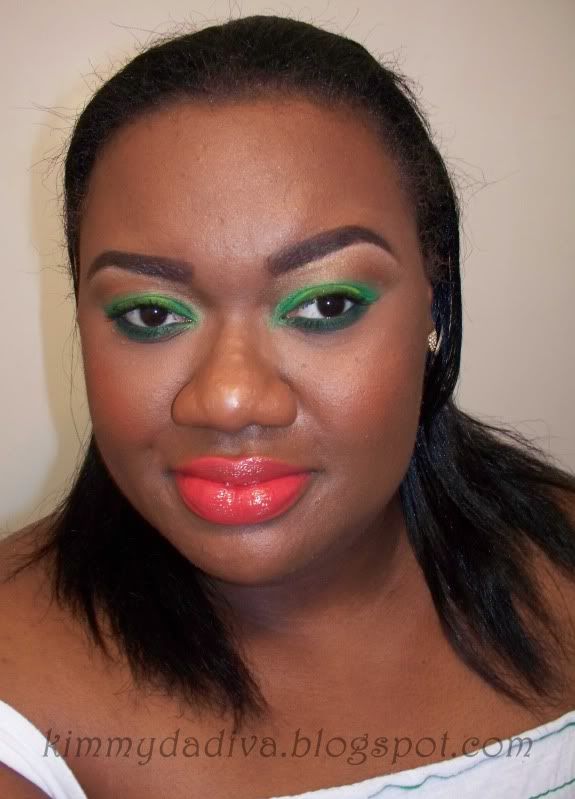 Products Used
FACE
*Ruby Kisses 3D creator: level 15
20 concealer palette (
under eye concealer
)
Maybelline Superstay f/d: Cocoa
mixed with
Ruby Kisses All Over Glow bronzing cream: Golden Goddess
Covergirl matte powder: Medium Deep
Sally's Girl bronzer: 388416 (
highlight
)
Black Radiance blush: Soft Honey
*Ruby Kisses Mineral powder: Ebony (
contour
)
N.Y.C. Translucent powder (
set under eye concealer
)
EYES
Jordana eye primer
L.A. Colors Jumbo pencil: Limeade (
base
)
Absolute 18 Perfect e/s palette: Paparazzi
matte green (

oval shape on lid & bottom lashline

)
lime green (

center of lid

)
black (

bottom lashline

)
Absolute 18 Perfect e/s palette: Eclipse
Light brown (

crease

)
brown orange (

crease

)
brown (

browbone

)
Nicka K e/s: 3017 (
highlight
)
Physician Formula Glimmer stripes eyeliner for Green eyes; green color (
lid liner
)
Maybelline Volum' Exact Express mascara
LIPS
Rimmel l/s: Kate Moss edition: #12
Rimmel Kiss Off l/g: First Time
*
Some of the items in this post were given to me for reviews and I am in no way affiliated with the company.
Be beautiful & be smart!!!!