Hey Beauties,
It's the weekend, wishing each and all a wonderful, safe and fun-filled one.
The weather is nice so let's have a pool party....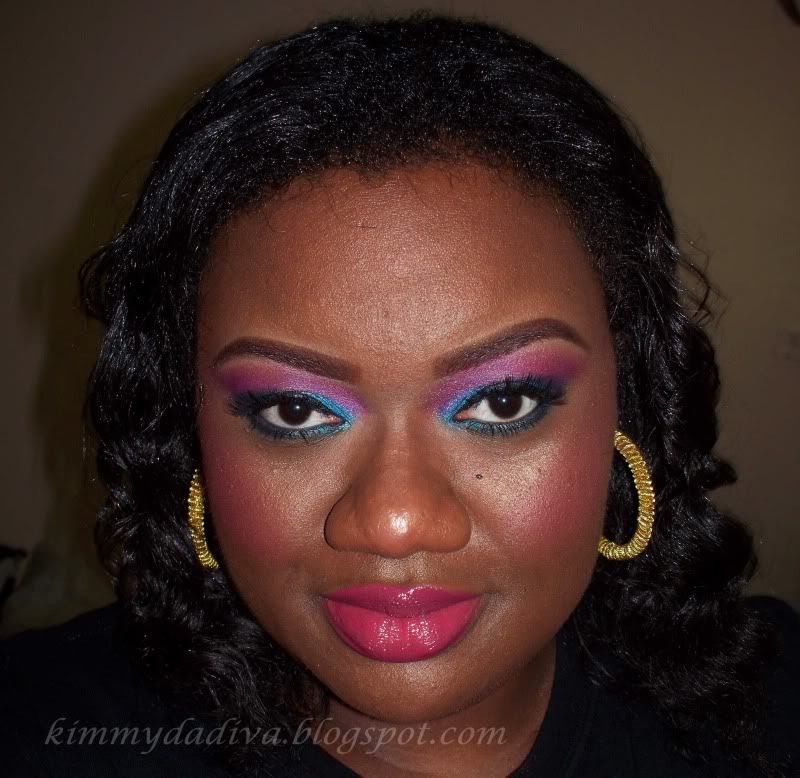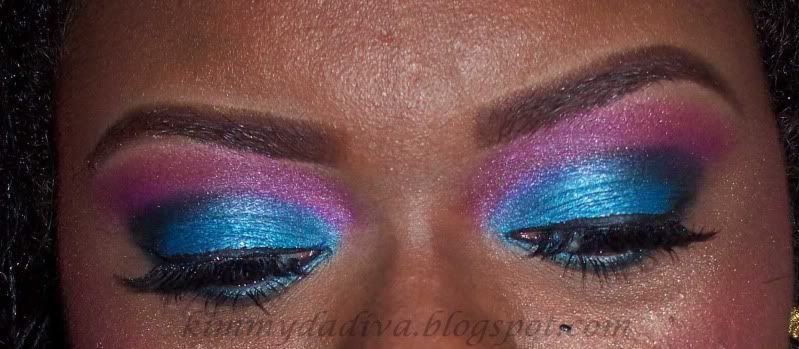 My natural hair with some life after using Remington curling wand
Products Used:
FACE
20 concealer palette
Black Opal stick f/d: Beautiful Bronze (
conceal blemishes
)
Revlon PhotoReady f/d: Mocha
Sally's Girl highlighter: Soft Light
Milani baked blush: Fantastico Mauve
N.Y.C. Sun 2 Sun bronzer: Bronze Mist
EYES
MAC p/p: Painterly
L.A. Colors Jumbo Pencil: Pool Party
L.A. Colors quad: CP202 ; blue e/s (
lid & bottom lashline
), purple (
outer browbone
)
NYX e/s: Black (
outer v & bottom lashline
)
L.A. Colors 5 color metallic e/s: Tease; hot pink e/s (
browbone
), golden yellow (
highlight
)
Random eyeliner: black (
bottom lashline base
)
N.Y.C. liquid liner: black
La Charme lashes #110
Maybelline Lash Stilletto
LIP
NYX l/l: Bloom
Revlon Colorburst l/s: Soft Rose
ELF l/g: Angel
I am amazed at the quality of the L.A. colors Quad that I purchase for $1 from my local Dollar Tree store. I don't discriminate when it comes to makeup brands. I say as long as you have a good base, no matter the brand and you know your basic makeup technique you can make any brand cosmetics work for you.
More looks will be coming up with my ELF palette series as well as later this month, I will be hosting a giveaway for my blog anniversary.
Thanks for all the support and for even just viewing my blog if you don't feel like leaving a comment.
♥
Be Fabulous & be smart!!