Hello Beauties,
It has been a sad and overwhelming weekend. We lost a diva, an amazing legend in the music business. My condolences to Bobby Christina, Momma Houston and the whole family on their lost of the Queen Whitney Houston. We love u always diva!!
My FOTD continues with another look from the ELF Glitter Eye Book. This look shows how versatile these palettes are. You are not limited to only doing bright eye makeup but also you can do a neutral color eye and add a pop of color with just some eyeliner.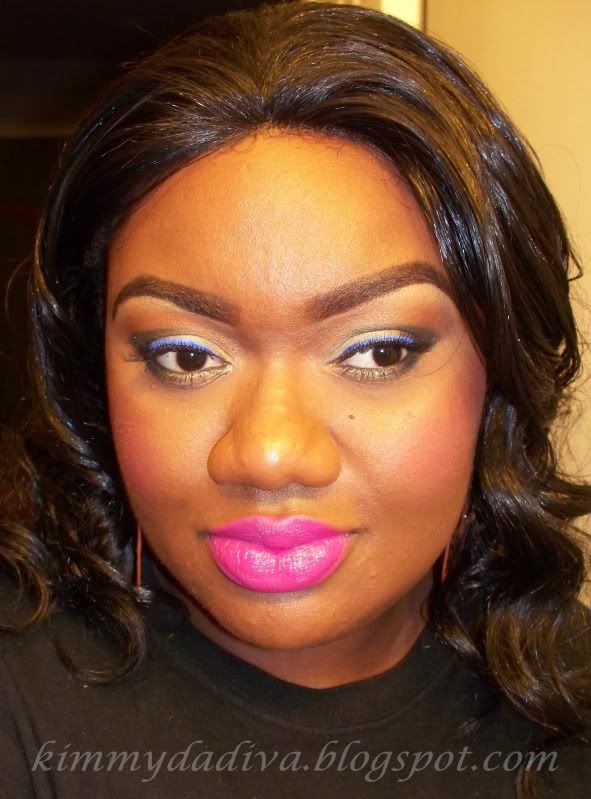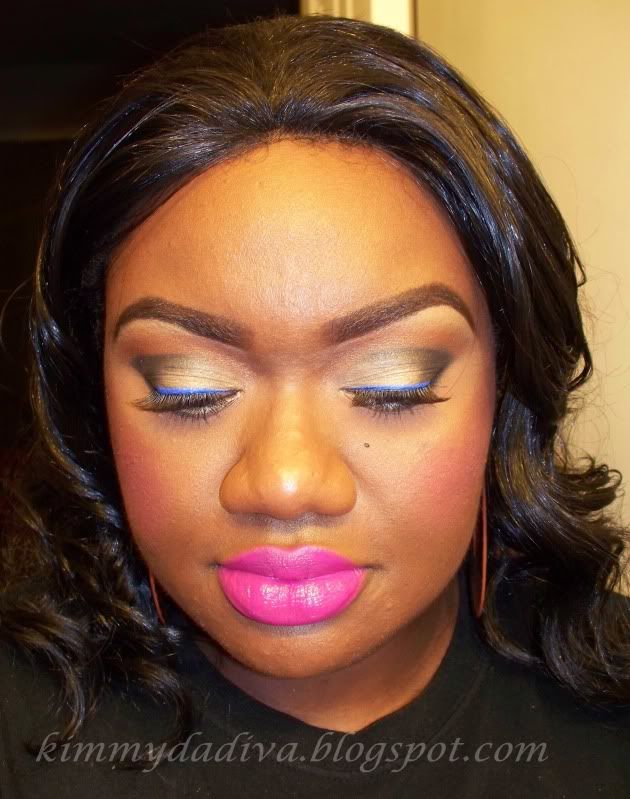 MAC Pink Pigeon from Iris Apfel ♥ collection with some NYX lipgloss in the center
Products Used:
FACE
Smashbox primer
20 concealer palette
Ruby Kisses 3d creator concealer: Level 13 (
conceal blemishes
)
Maybelline Superstay f/d: Cocoa
Ruby Kisses mineral powder: Ebony (
contour
)
MAC creamblend blush: Florida
ELF blush: Fuchsia Passion
ELF blush: Gotta Glow (
highlight
)
N.Y.C. Sun 2 Sun bronzer: Bronze Mist
EYES
MAC p/p: Painterly
Wet n Wild cream pencil: Pixie (
inner lid
) & Graphite (
outer bottom lashline base
)
ELF Glitter Eye Book:
Colors 1 -
lid
Color 2 -
outer lid
Color 3 -
inner crease
Color 4 -
browbone
Color 5 -
highlight
MAC e/s: Rule (
outer browbone
)
Rimmel eyeliner pencil: Black (
waterline
)
Sephora liquid liner: Fancy Blue (
lid liner
)
Wet n Wild liquid liner: Black (
outer lid liner
)
Amazing Shine lashes: #747M
Maybelline Lash Stiletto
LIPS
MAC l/s: Pink Pigeon ♥
NYX Megashine l/g: Barbie pink (
center
)
♥ Happy Valentines Day beauties!! ♥
Be Fabulous & be smart!!
☞ ENTER MY BLOG ANNIVERSARY GIVEAWAY: Click Here ☜