Hello Beauties,
Hope all is well... it's has been a sad weekend with the diva's homecoming service being showed on tv.
RIP Whitney Houston
This face of the Day is inspired from the promo picture of Nicki Minaj and Ricky Martin Viva Glam ad; the Nicki Minaj makeup look. I really liked how they brought out the colors of springtime in the look. Nevertheless anything with Nicki is always bright and colorful.
credit: Picture taken from web
credit: Picture taken from web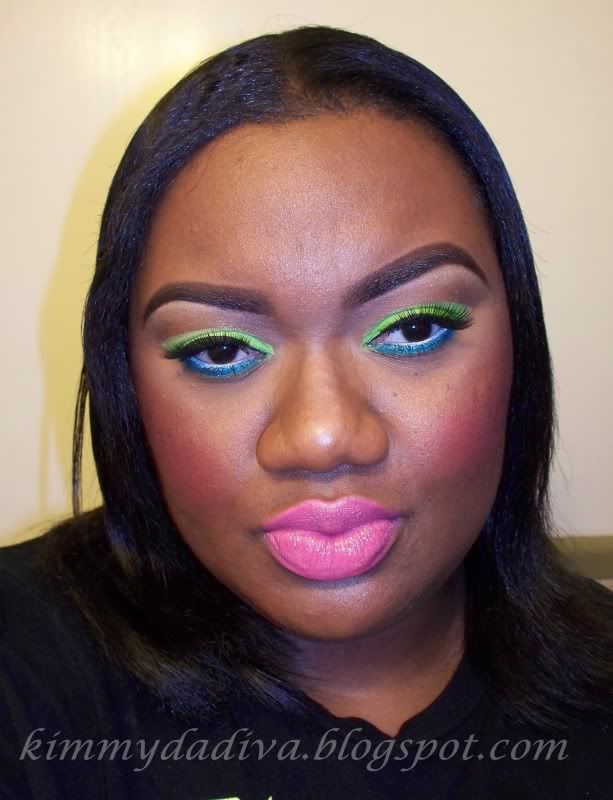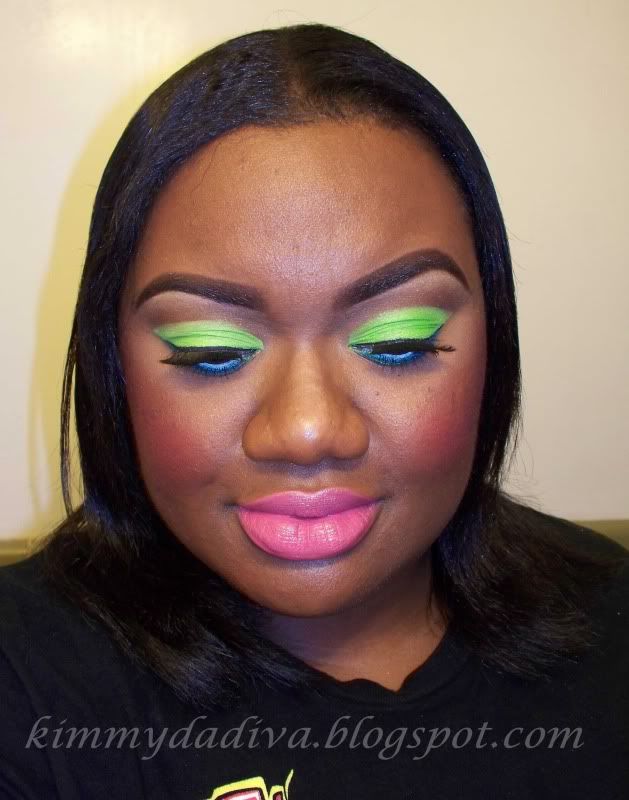 Products Used:
FACE
Ruby Kisses 3d creator: level 15 (
conceal blemishes
)
DermaBlend cover creme: 5½ (
under eye concealer
) & 6 (
foundation
)
ELF blush: Gotta Glow (
highlight
)
MAC blush: Raizin
La Femme blush: Fuchsia
Ruby Kisses mineral powder: Ebony (
contour
)
EYES
Ruby Kisses primer
Mehron Paradise AQ palette: Pastel; lime green color (
lid base
)
Milani color Brilliance eyeliner: Aqua (
bottom lashline base
)
ELF Glitter Eye Palette:
color 1 -
lid
color 2 -
crease
color 3 & 4 -
browbone
color 5 -
bottom lashline
color 6 -
highlight
NYX Jumbo pencil: Milk (
waterline
)
Sally's Girl e/s: Snow (
set waterline
)
N.Y.C. liquid eyeliner: Black
Ebay lashes
Maybelline Lash Stiletto
LIPS
NYX l/l: Pinky (
outer
) & Coral (
inner
)
MAC l/s: Viva Glam Nicki
NYX round l/g: Strawberry
Now I have completed the various looks that can be done using this
ELF Glitter Book
, hope this was helpful and if you own this palette, share your makeup looks with me by leaving links to your blog below.
☞ ENTER MY BLOG ANNIVERSARY GIVEAWAY: Click Here ☜
**Some products used in this makeup look were given to me for PR and I am in no way affiliated or getting paid with/by the companies who sponsored the products.
Be fabulous & be smart!!