Hello lovelies,
Hope the weekend was all fun and laughters for everyone. So much has been going on but I always have time to post a little FOTD to my blog. Real quick and simple, I hauled at MAC for the Posh Paradise collection and being that I so wanted to try one of the paint pots I got, I went ahead and did a quick look.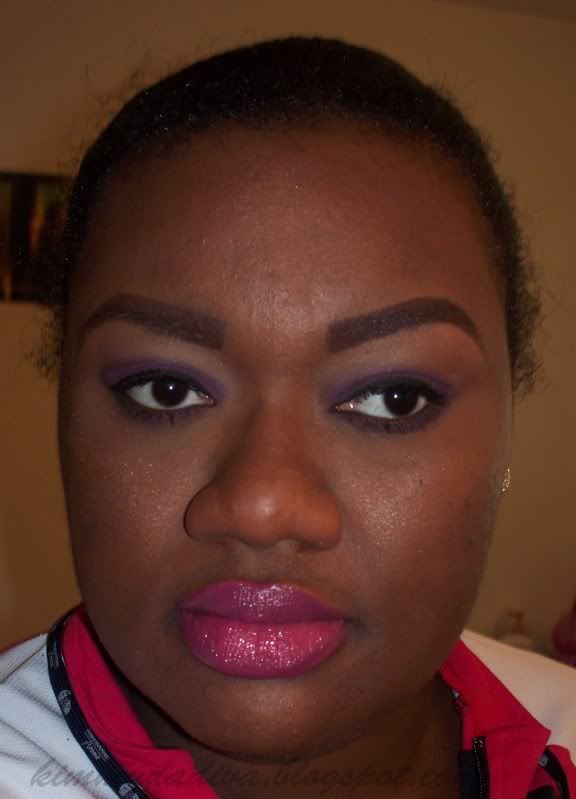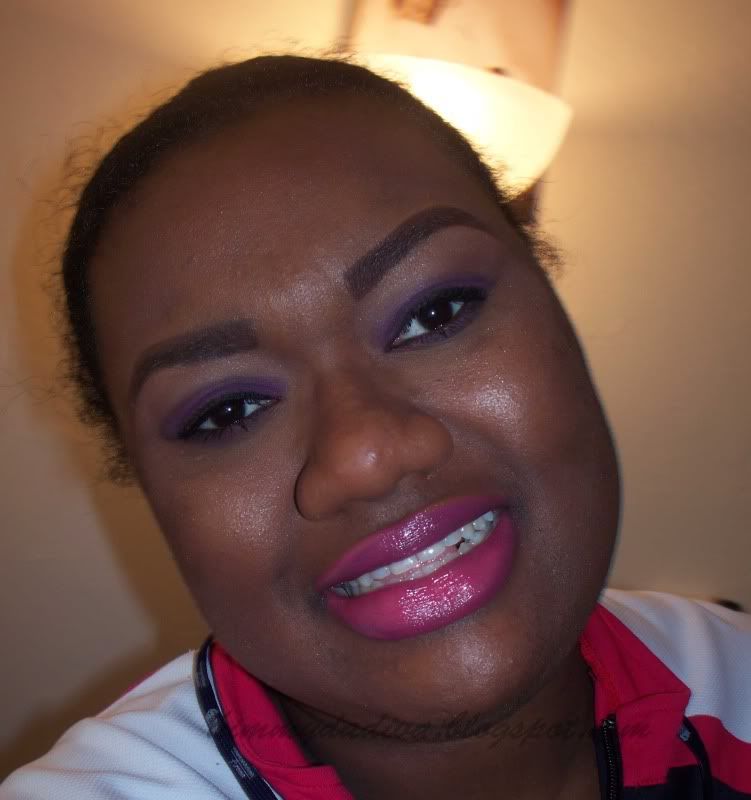 Excuse the crazy fuzzy hair, post 4mths perm because I like to actually have my hair grow out to a certain length them perm it and hey getting one this week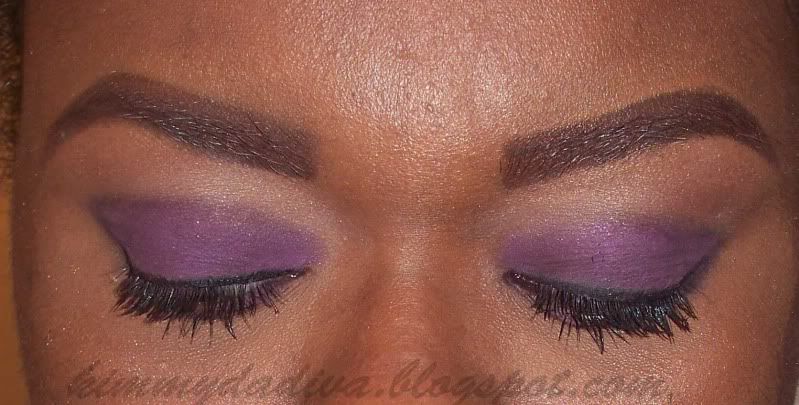 Products used
FACE
Smashbox primer
MAC pro-longwear concealer: NW45 (
under eye concealing
)
Revlon Colorstay: Cappuccino
N.Y.C. Sun 2 Sun bronzer: Bronze Mist (
all over powder & highlight
)
EYES
UDPP
MAC p/p: Half-Wild
Wet n Wild coloricon palette:
Lust
- matte purple color; 2nd left color (
lid & bottom lashline
)
- shimmer off white color; 1st right color (
crease
)
Sally's Girl e/s: Chocolate (
crease
)
Wet n Wild bronzer: Tahitian Tan (
highlight
)
Wet n Wild cream eyeliner: black
Maybelline Lash Stiletto
LIP
ELF l/s: Gypsy
Covergirl Amazemint l/g: Plum Crazy
Be Fabulous and be smart!!
The continuation of my palette series FOTD (ELF beauty Books) will be featured soon, just been way behind on these post so had to get them out there.
All products were purchased with my own $$ and I am not affiliated with any brands mentioned.