Pic heavy
Hello lovelies,
It's been a minute, I hope each and everyone is doing awesome. Thanks to each and everyone for the support on my blog and to my new followers... thanks for following.
I had already mentioned in my previous FOTD post that I will be starting the ELF- (Eyes, Lips, Face) books/palettes looks and here I present my first look from the Bright Eye Beauty Book. Hope you like.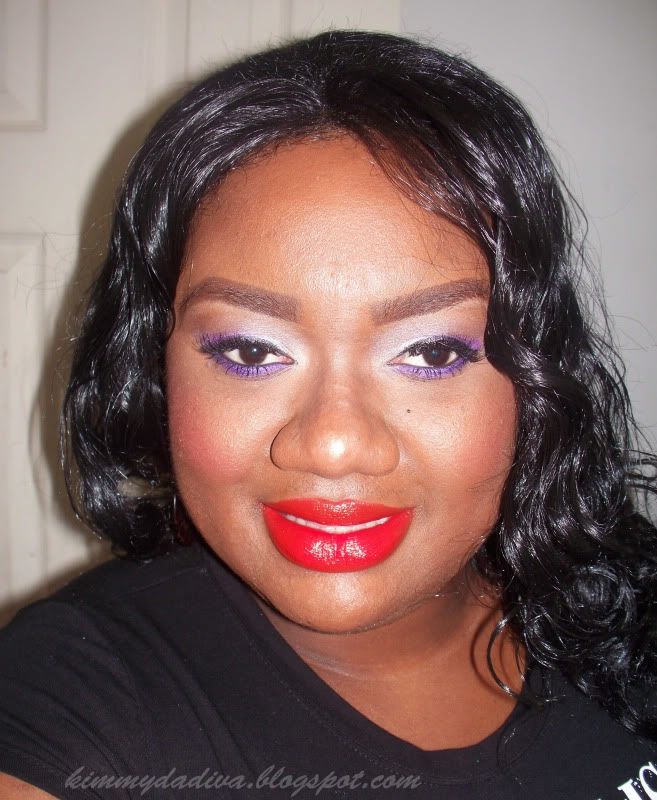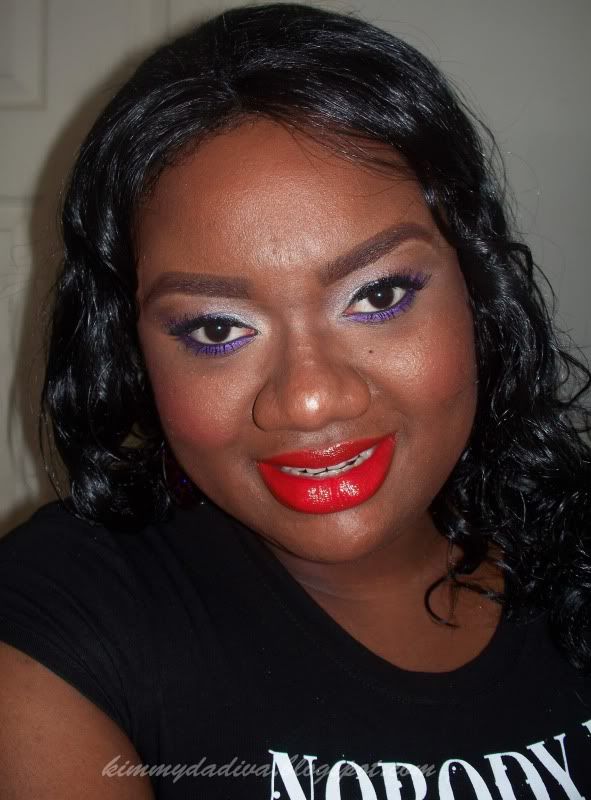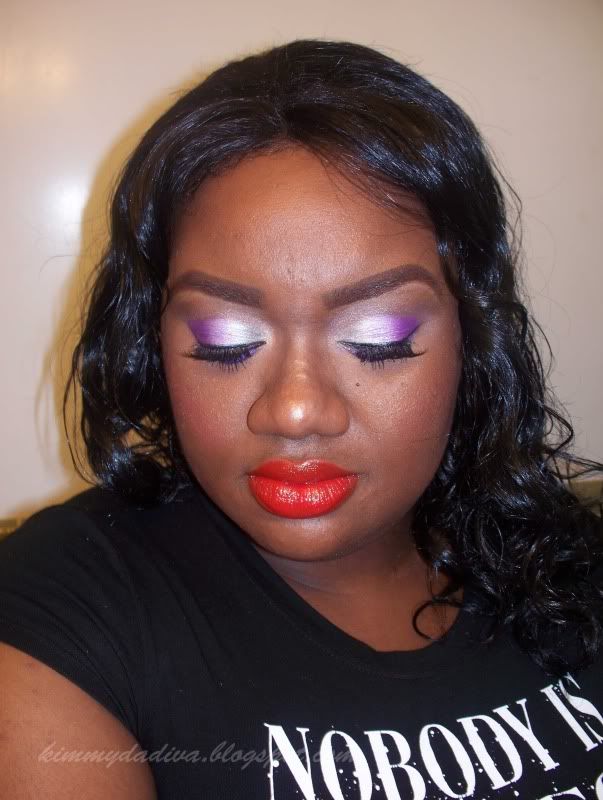 Products Used
FACE
Revlon Beyond Natural primer
20 new concealer palette
Maybelline Superstay f/d: Cocoa
N.Y.C Sun 2 Sun bronzer: Bronze Mist
MAC blush: Intenso
Sally's Girl highlighter: Soft Light
L'Oreal HIP e/s duo: Foxy (
dark color used to contour
)
Ben Nye Luxury powder: Banana Visage
EYES
UDPP
MAC p/p: Painterly
Wet n Wild crayon/creme shadow stick: Pixie (
inner ½ lid
) & Techno (
outer ½ lid
)
Kleancolor eyeliner: Violet (
bottom lashline base
)
Covergirl bronzer: #102 CPR Radiance (
crease
)
ELF Beauty Book: Bright Eye Edition:
- row 1 col 1 (
inner ⅓ lid
)
- row 1 col 2 (
middle ⅓ lid
)
- row 1 col 3 (
outer ⅓ lid
)
- row 2 col 4 (
crease
)
- row 2 col 1 (
highlight
)
- row 1 col 3 & row 1 col 4 mixed (
bottom lashline
)
Wet n Wild cream eyeliner: Black
Urban Decay 24/7 eyeliner: Zero
Ardell lashes: Demi Wispies
Maybelline One by One mascara
LIP
Nicka K l/s: Apricot ♥♥♥ (only $1)
MAC l/g: Sonoran Rain
************
Hey so yall know me I had to change the lip color and here goes:
LIP #2
Jordana l/l: Silver Lilac
Jordana l/s: Lavender Lady
Milani l/g: Fashion Diva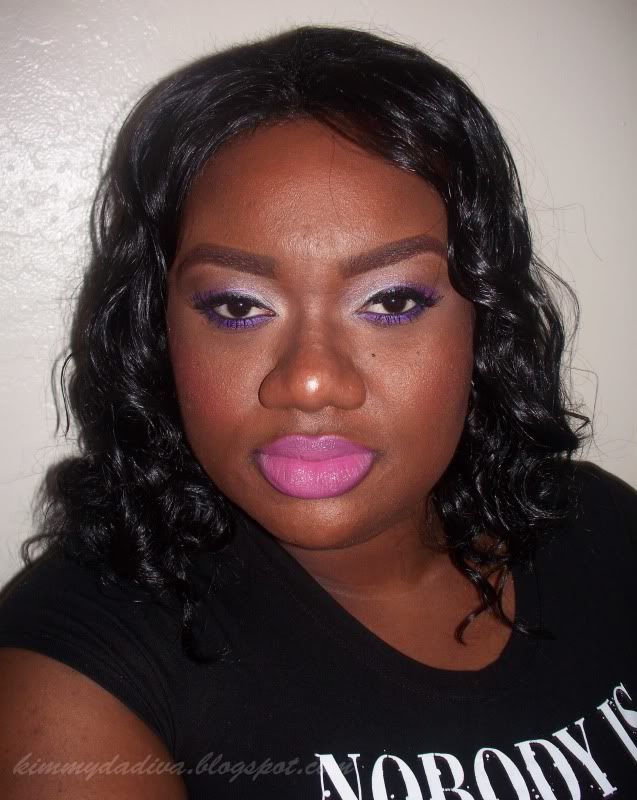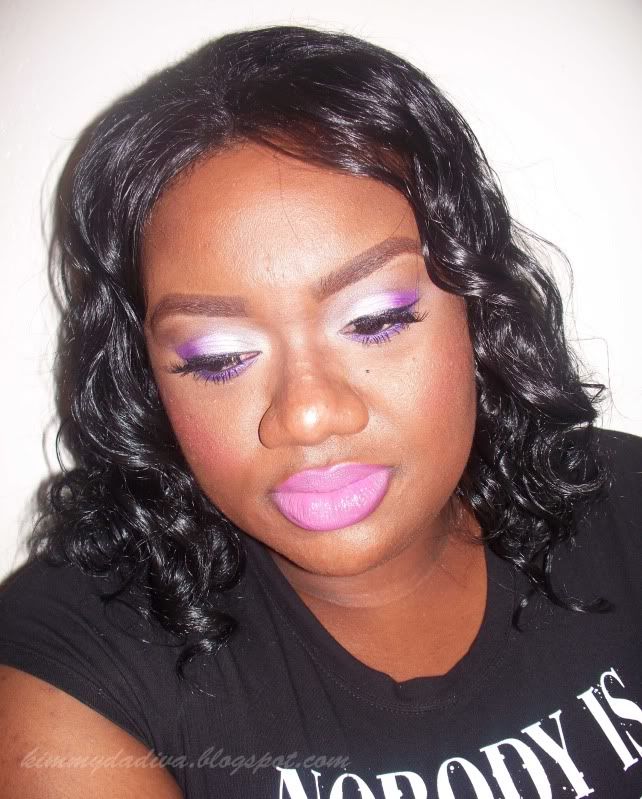 Dabbed some N.Y.C lipstick in Blue Roses over the previous lip colors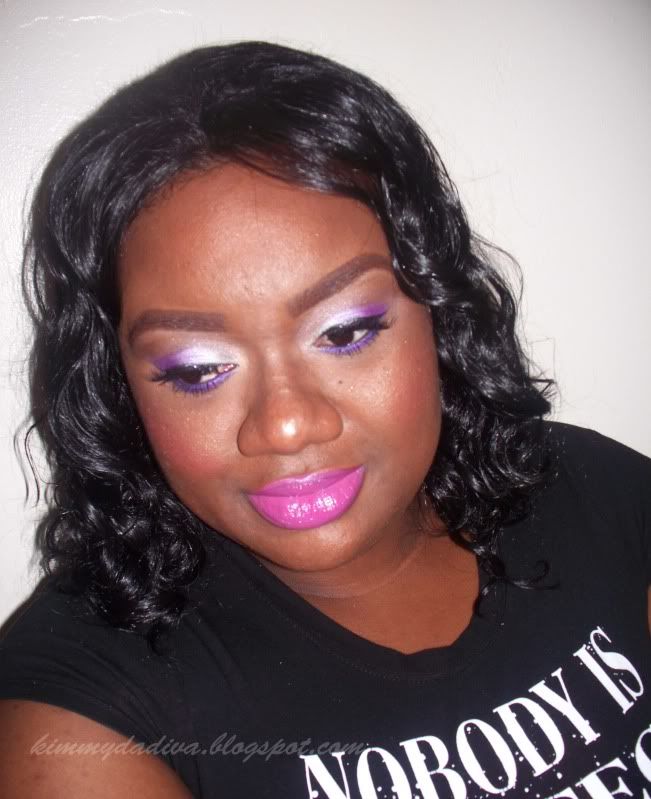 If you are interested in the ELF Beauty Book: Check out ELF.com , Target, CVS, Walgreens and Big Lots.
Be Fabulous & be smart!!!