Picture overload
Hello lovelies,
Hope you had a wonderful weekend, I'm here with another FOTD, it's bold and has bright colors and is recreated from the colors of the movie title:
R
I
O
I have seen the movie and I am intrigued by the colors of the birds, I just thinking of combine makeup looks while watching the movie. All the birds colors were just gorgeous and i loved the whole animation if the movie, it was superb.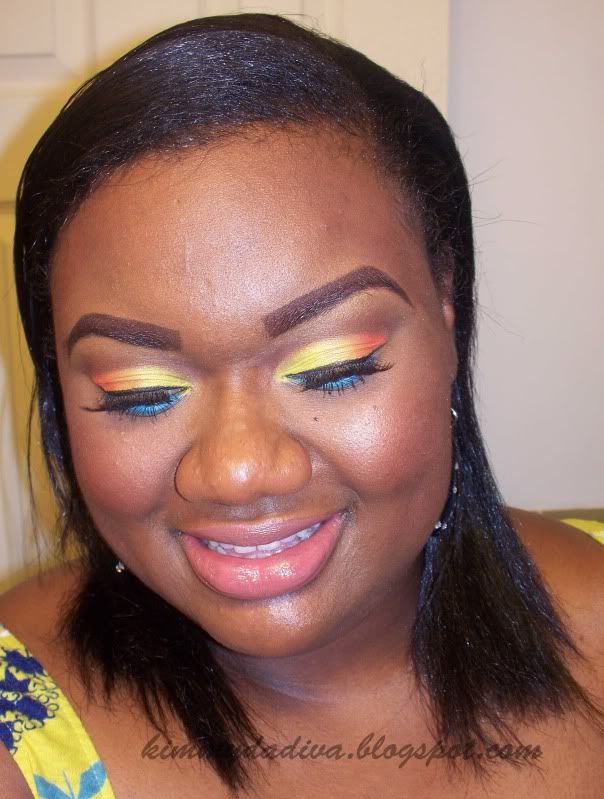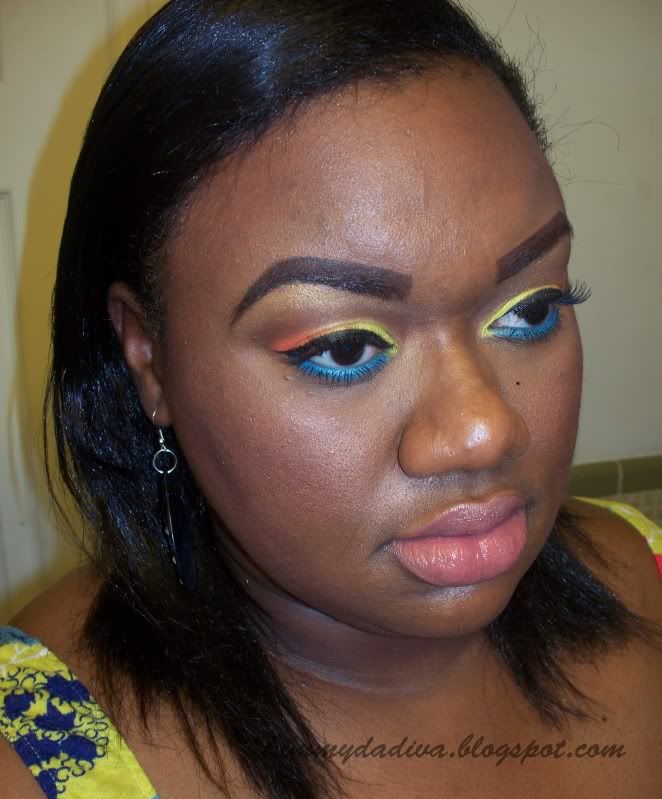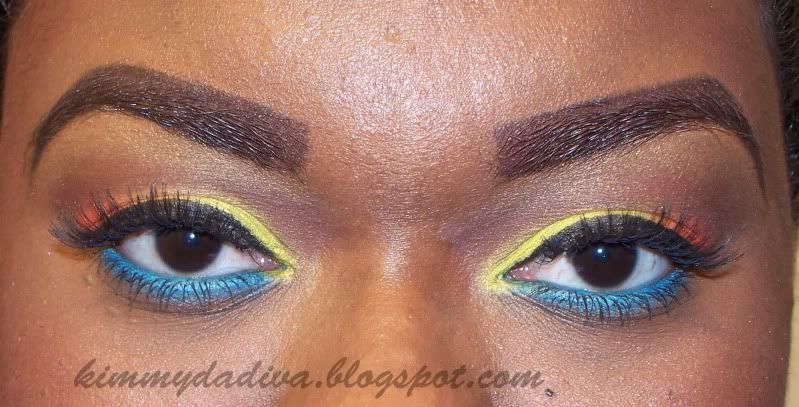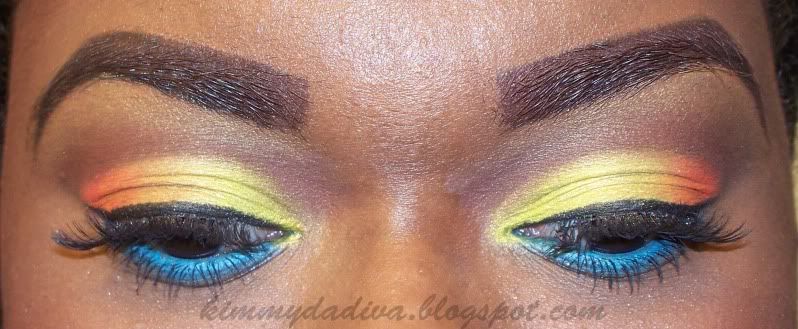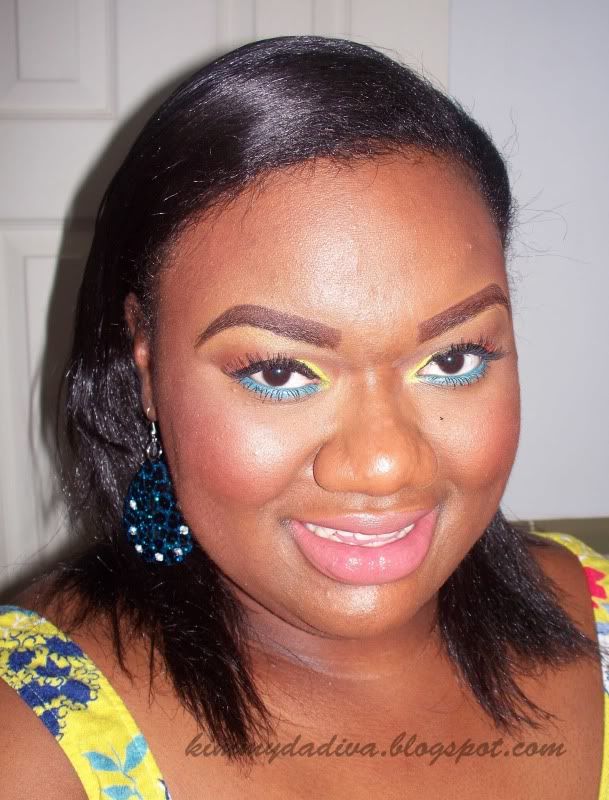 Products used
FACE
L'Oreal perfecting primer
Black Opal f/d stick: Beautiful bronze (conceal blemish)
MAC Studio Finish concealer: NW45 (conceal dark circles)
Maybelline Superstay f/d: Cocoa
Ben Nye luxury powder: Banana Visage
ELF studio blushes mixed: Candid Coral & Blushing Rose
Milani Glimmer Stripes: Berry Glimmer
Random 26 e/s & blush palette: brown e/s (contour)
EYES
ELF primer
MAC p/p: Painterly
NYX Jumbo pencil: Yellow (inner lid), Orange (outer lid), Milk (bottom lashline)
- mixed D5 & F5; yellow matte & shimmer color (inner lid)
- mixed D6 & E6; orange matte & shimmer (outer lid)
- B6; light orange (blend orange & yellow e/s)
- F12; brown color ( crease)
- mixed C2 & I1; blue color (bottom lashline)
- B12; shimmer golden creme (highlight)
Rimmel eyeliner: funky chick; blue color (waterline)
Wet n Wild creme eyeliner: black
Ardell #117 lashes
Covergirl Lashblast mascara
LIP
Random l/l: light pink
Jordana l/s: 5th Ave.
Revlon l/g: Papaya
Covergirl Wetslicks Amazemint l/g: Happy Hour
Have you seen the movie RIO? Which bird character was your favorite? If you haven't seen RIO, take my word and go see it, it's a fun movie.
Be fabulous & smart!