Hello lovelies,
I decided to do a part 2 to my Reppin that MIAMI HEAT FOTD. Let's proceed to the photos....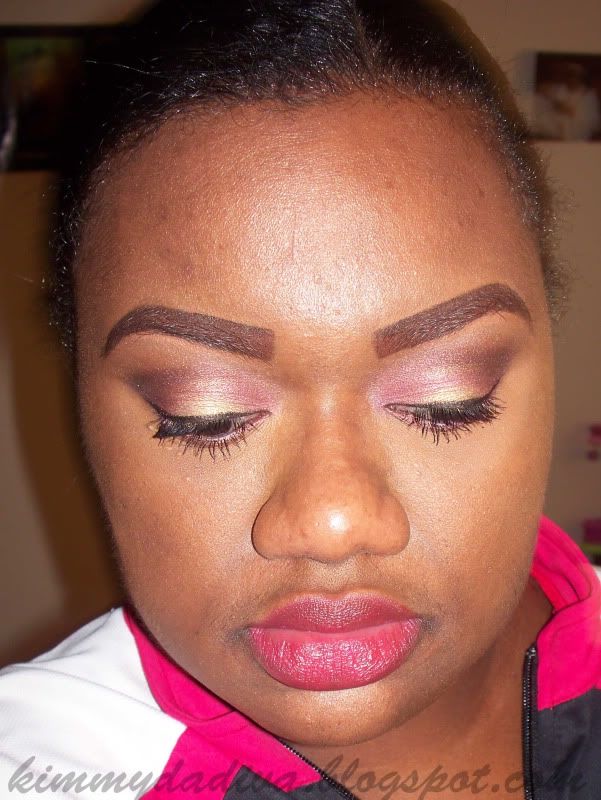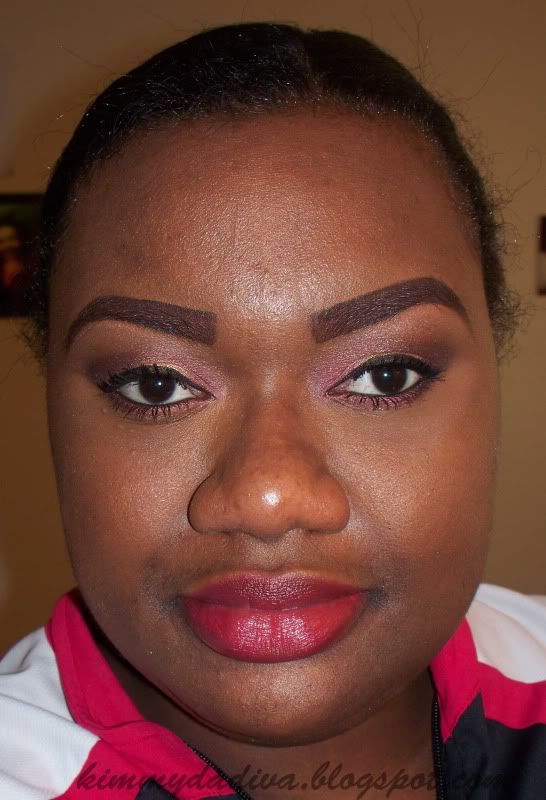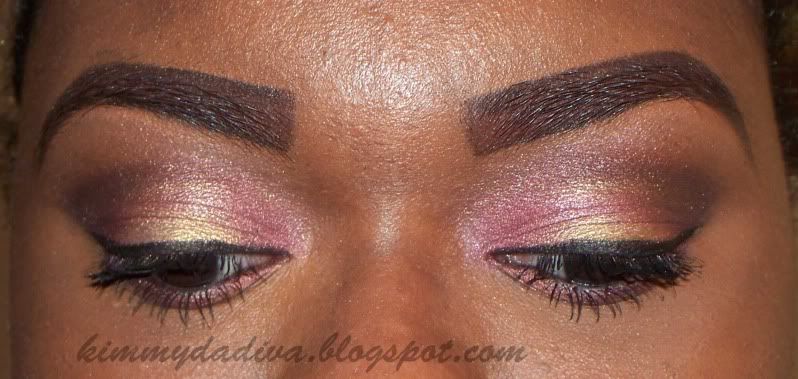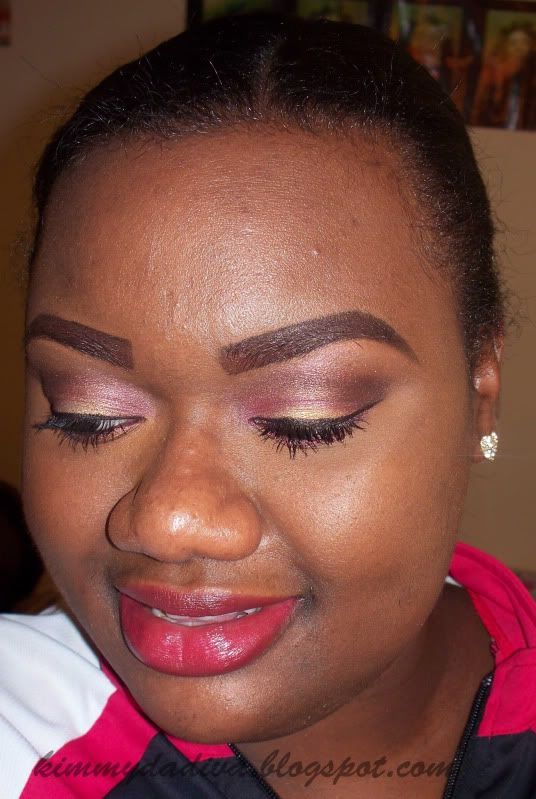 Products used:
FACE
Smashbox primer
Smashbox Tinted moisturizer: Dark
MAC Studio finish concealer: NW45
MAC MSFN: Deep Dark
Covergirl Queen bronzer: Ebony Bronze
EYES
UDPP
MAC p/p: Painterly
L'Oreal HIP crayon: Unmistakable
MAC e/s: Cranberry (inner & outer lid)
L'Oreal HIP e/s duo: Gilded; gold color (middle lid)
L'Oreal HIP e/s duo: Playful; burgundy color (outer lid & bottom lashline)
NYX e/s: black (outer & crease)
L'Oreal HIP e/s duo: Flare; orange color (browbone)
Inglot e/s: #46 (highlight)
Wet n Wild creme eyeliner: black
Maybelline Falsies mascara
LIP
Random l/l: Red
L'Oreal HIP l/s: Fervent
Who are you reppin for in the NBAs?
Be fabulous & smart!