Hello lovelies,
Hope all is well with you all. Today's FOTD is in the family of greens. Yes lovelies; greens not purples. I really did go on my promise now.
I decided to pull out some goodies I had purchase from Target a week ago, it's the new ELF Beauty Book: Bright Eye Edition (white packaging).
I forgot to take pictures before workflow, so my face is a little greasy and under eye concealer is fading after being a 8hr busy bee.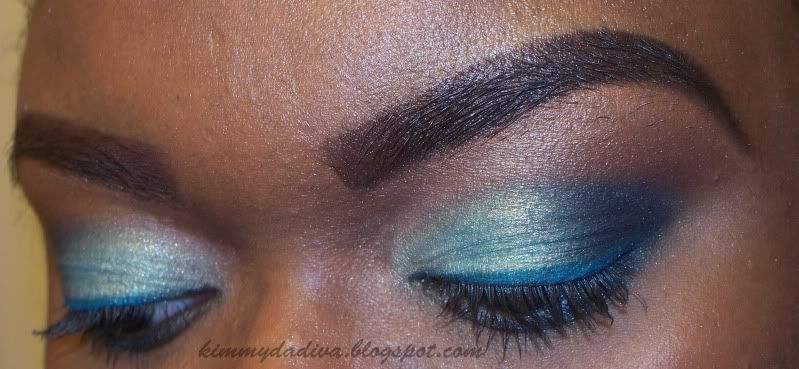 Products used:
EYES
UDPP
MAC p/p: painterly
Wet n Wild shadow pencil: Envy (
inner ½
)
L'Oreal HIP crayon: Authentic (
outer ½
)
E.L.F. Beauty book: Bright Eye Edition:
- 3rd row, 1st column (
inner ⅓
)
- 3rd row, 2nd column (
middle ⅓
)
- 3rd row, 3rd column mixed with Inglot AMC 63: black e/s (
outer ⅓
)
Sally's Girl e/s: Expresso & Chocolate mixed (
crease
)
Wet n Wild bronzer: Tahitian Tan (
highlight
)
L'Oreal HIP cream truth liner: Teal (
upper lid
)
Maybelline Falsies mascara
Be Fabulous & smart